Share
The Bitsy Basket | Build Your Rainbow
Regular price
Sale price
$69.99 USD
Unit price
per
Sale
Sold out
You know when something is so small, it's just itsy BITSY cute
Bitsy rope basket set is a versatile basket set, full of endless possibilities. Made with quality hand crafted rope, machine stitched to provide extra strength and sturdiness. These are beautifully handmade by fair trade employees in Asia. Our company loves supporting families across the globe as we bring in products from around the world and USA!
This set is wonderful for color sorting, activity tables, play kitchens, and more! Snag a set for the junk drawer, loose change or jewelry! Endless possibilities for the itsy Bitsy baskets!
Rainbow Set of 8 baskets: Christmas Red, Orange, Yellow, Kelly Green, Royal Blue, Amethyst, Fuchsia, White. 
Individual Baskets
4.72" diameter 
3.15" depth
100% Cotton
Vegan Faux Tag
Ethically Made
Handmade in Asia
 Warning: Adult supervision is required at all times. Intended for children ages 3+. Many of our products contain small parts and should not be used by children under the age of 3. By purchasing our products you are assuming all risks associated with use. Please read our full liability disclosures here. In the event that a product should break, please discontinue use immediately.  Maple and Lark is not responsible for any misuse of products.
photos of activities credit to @growingupyang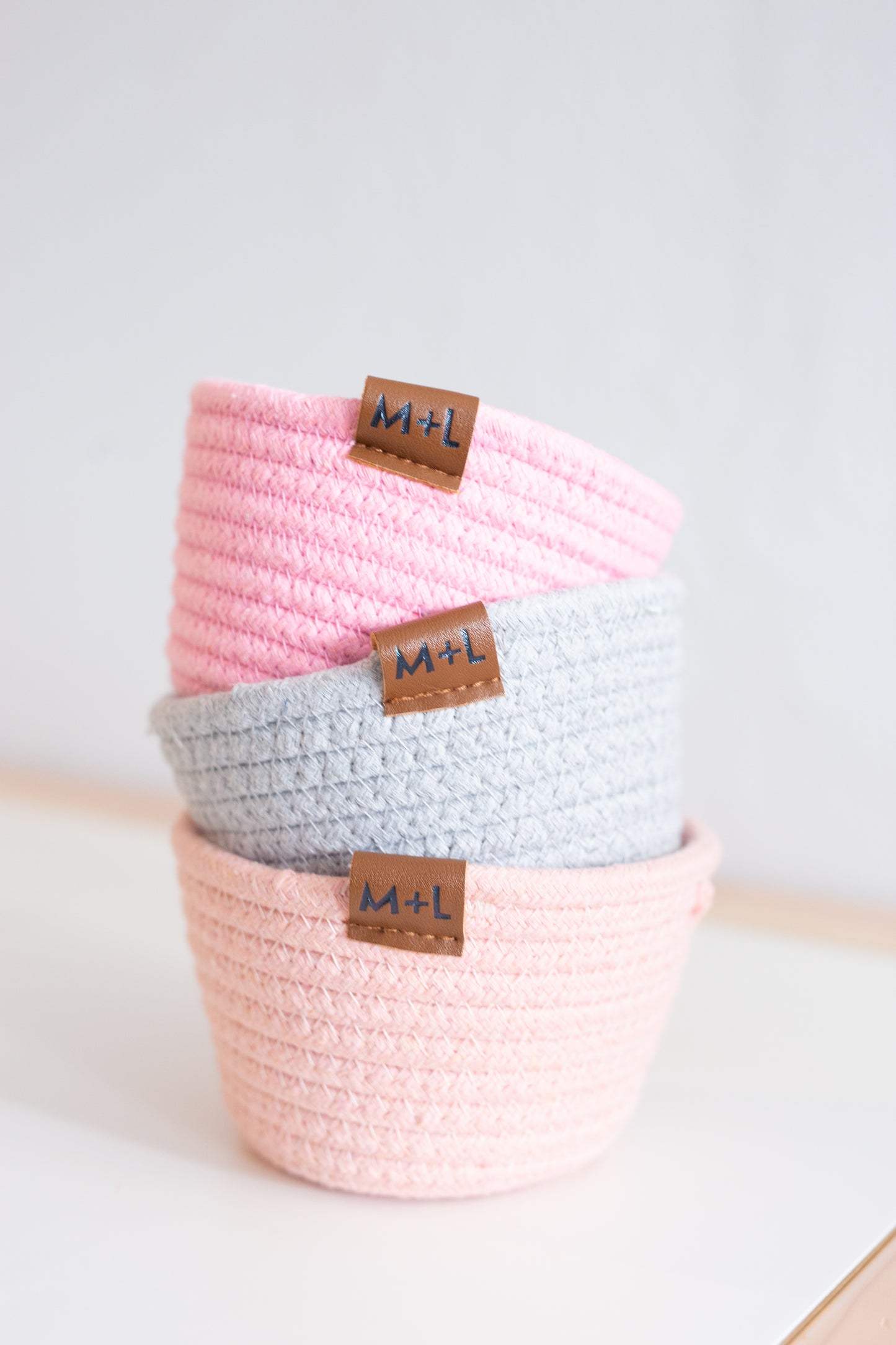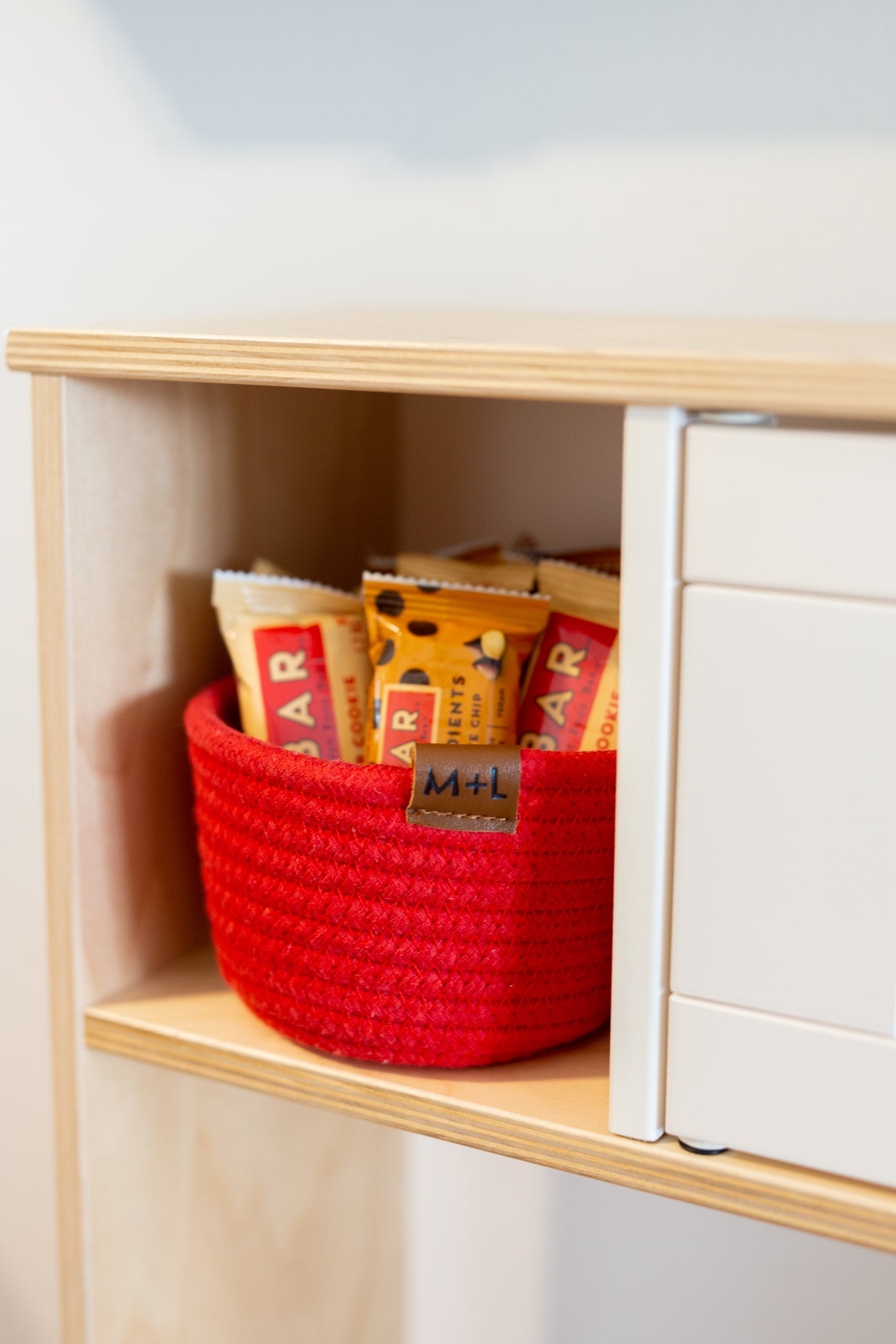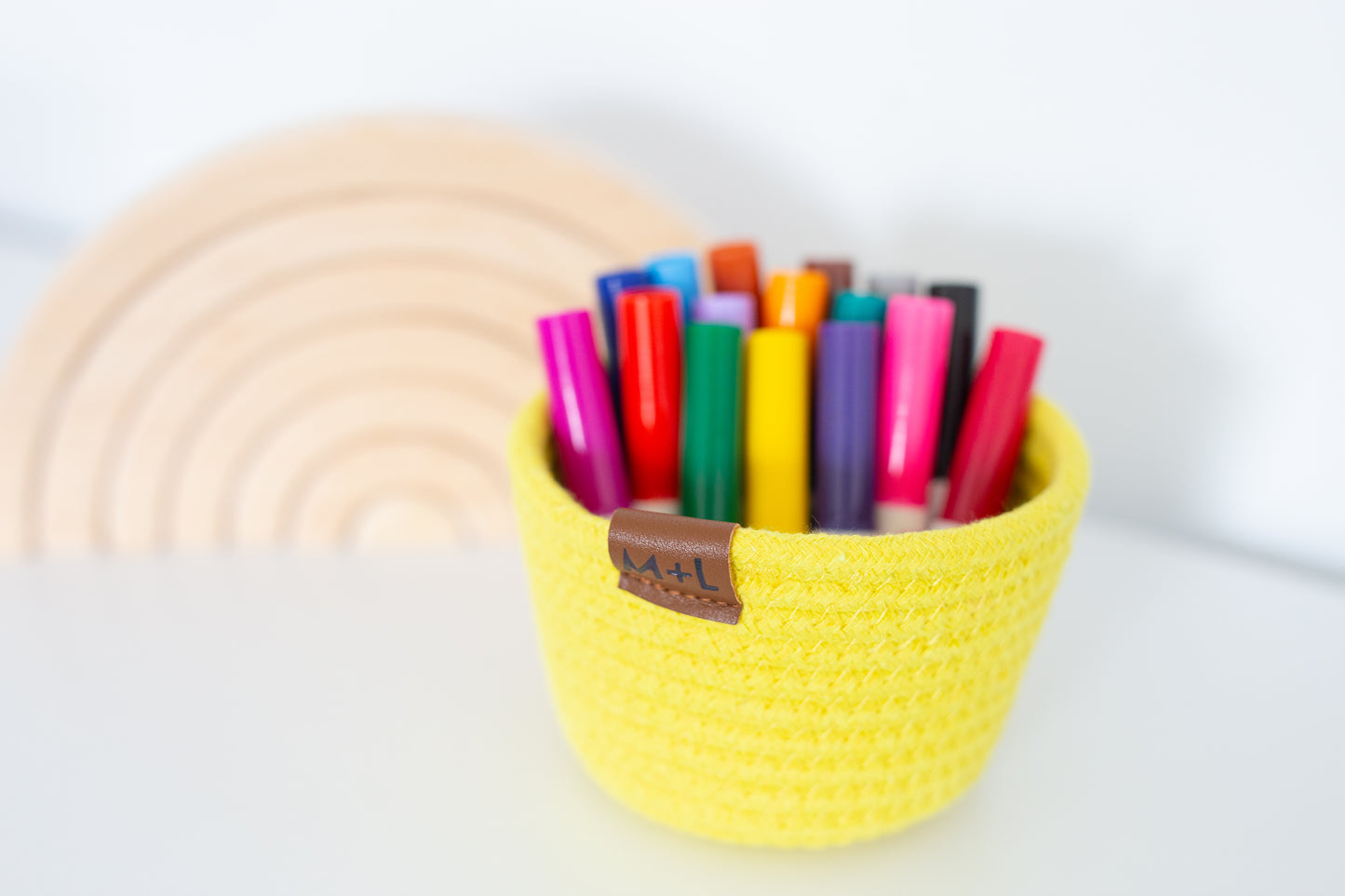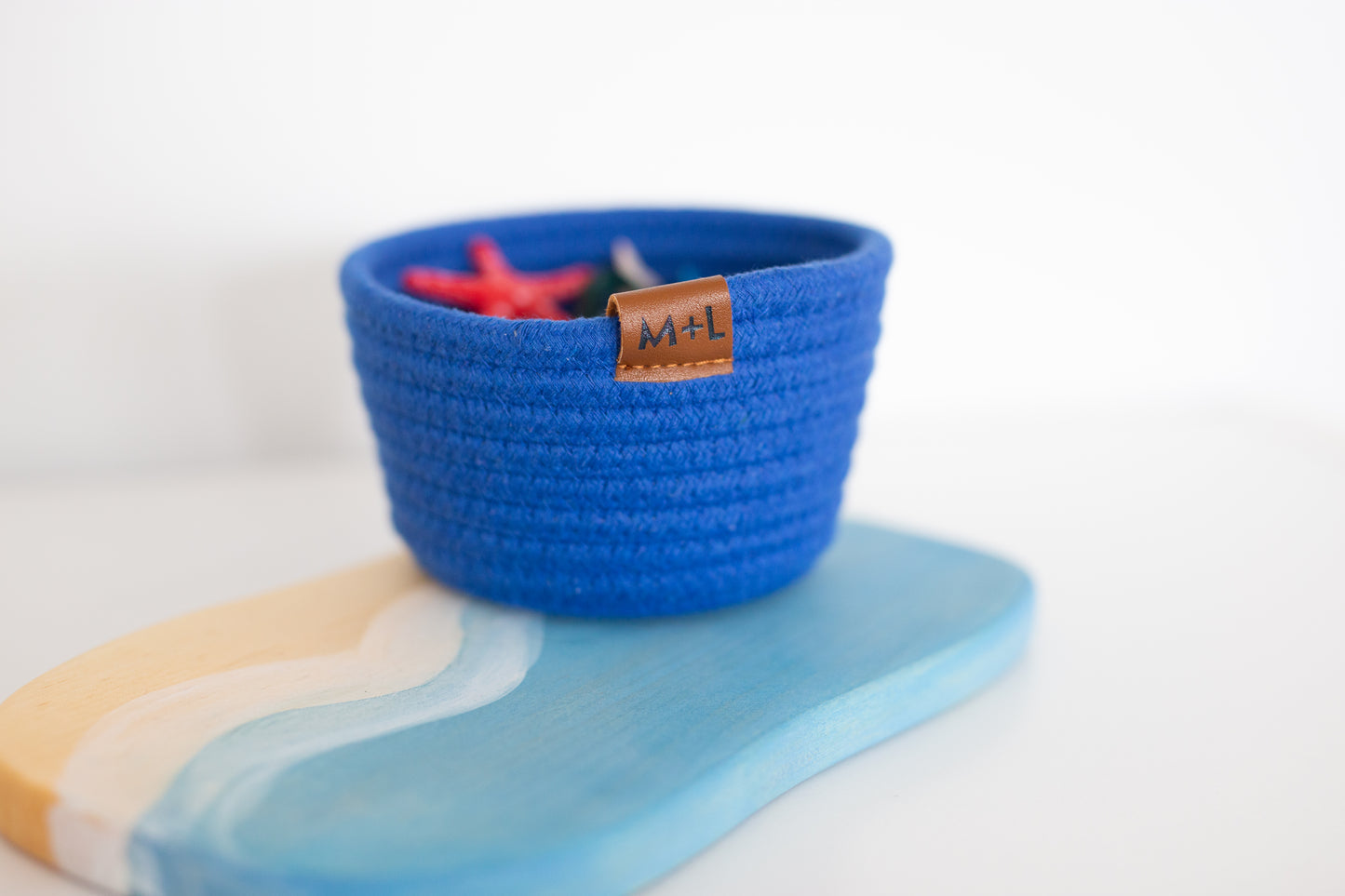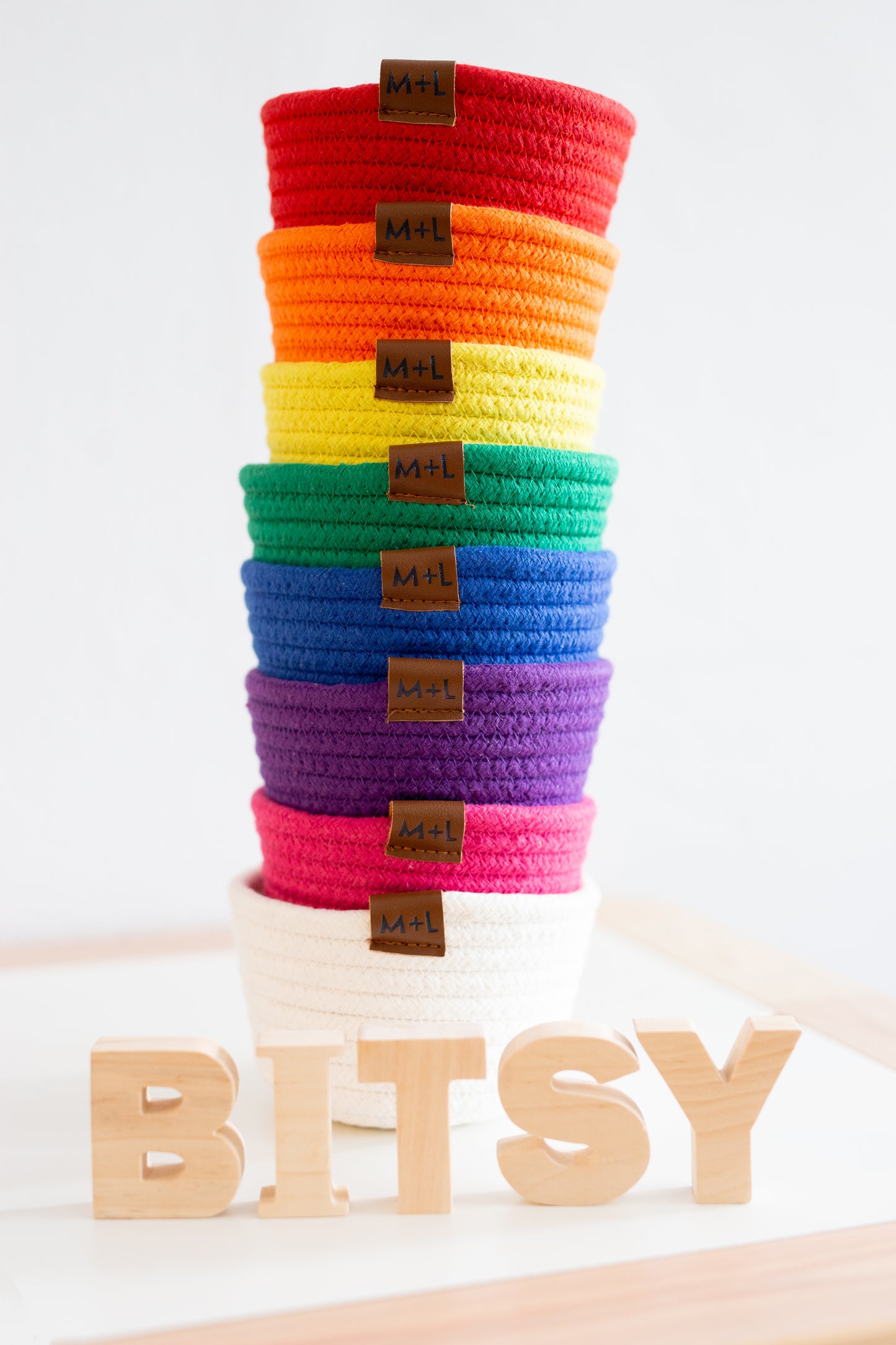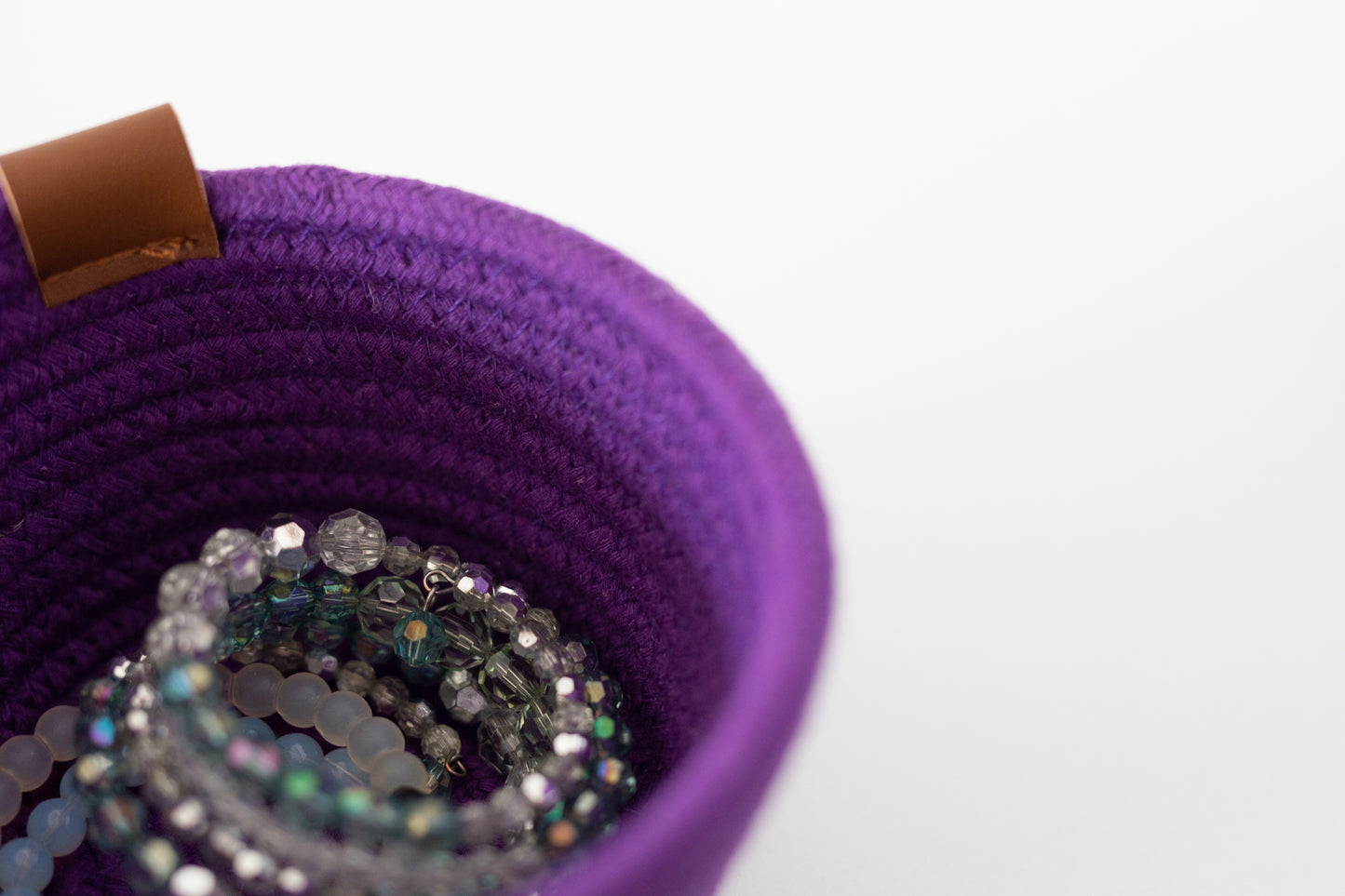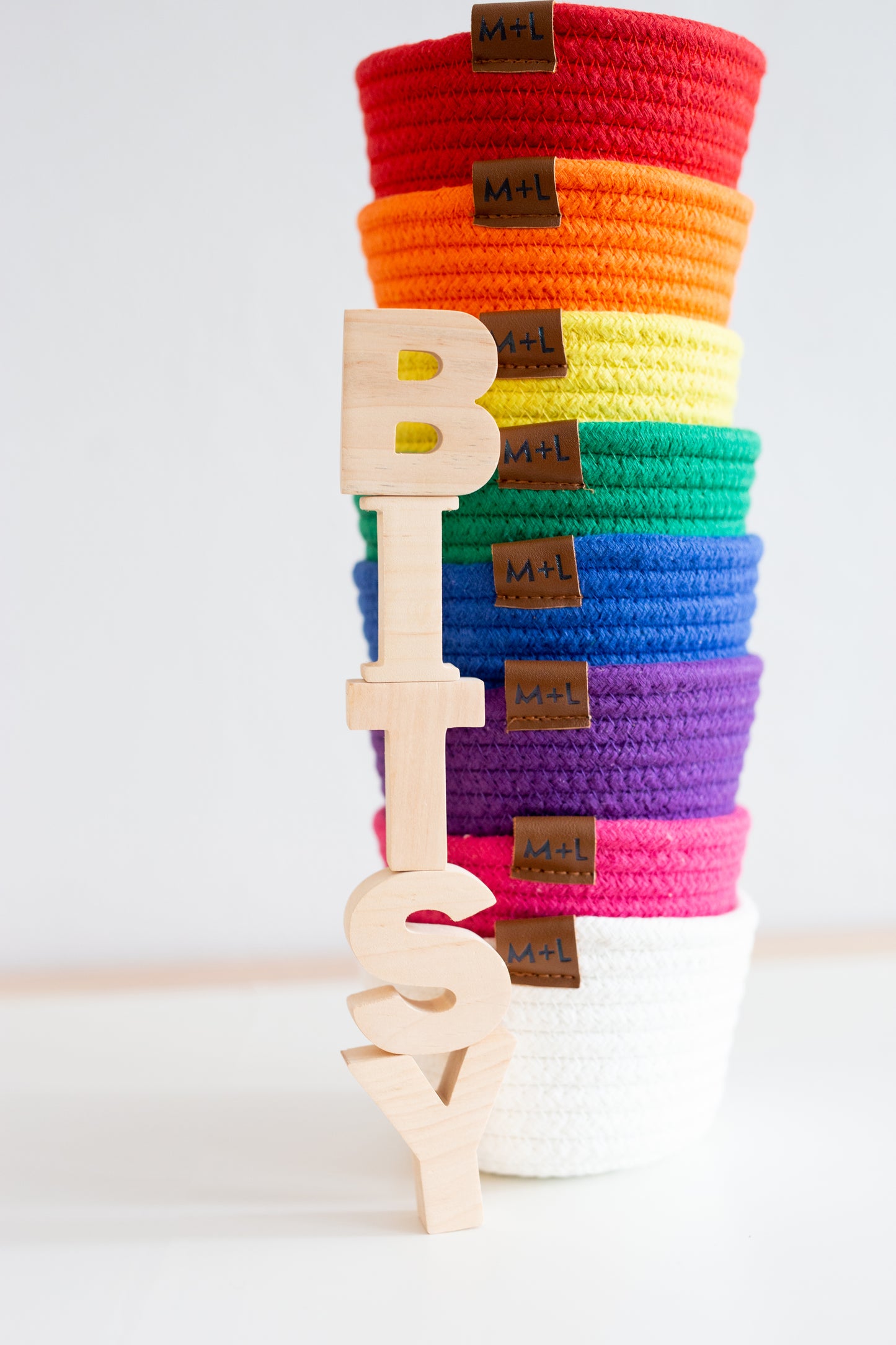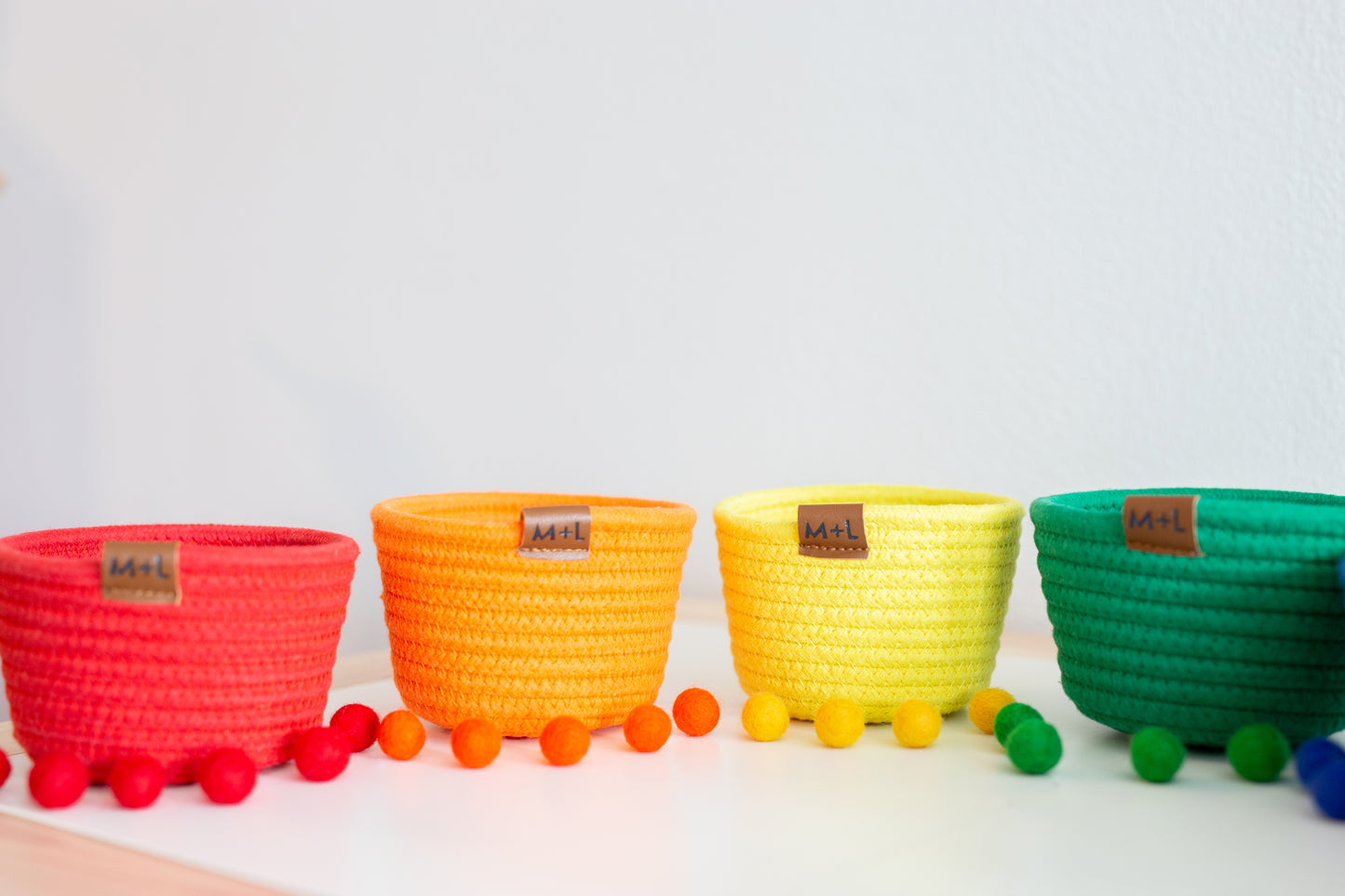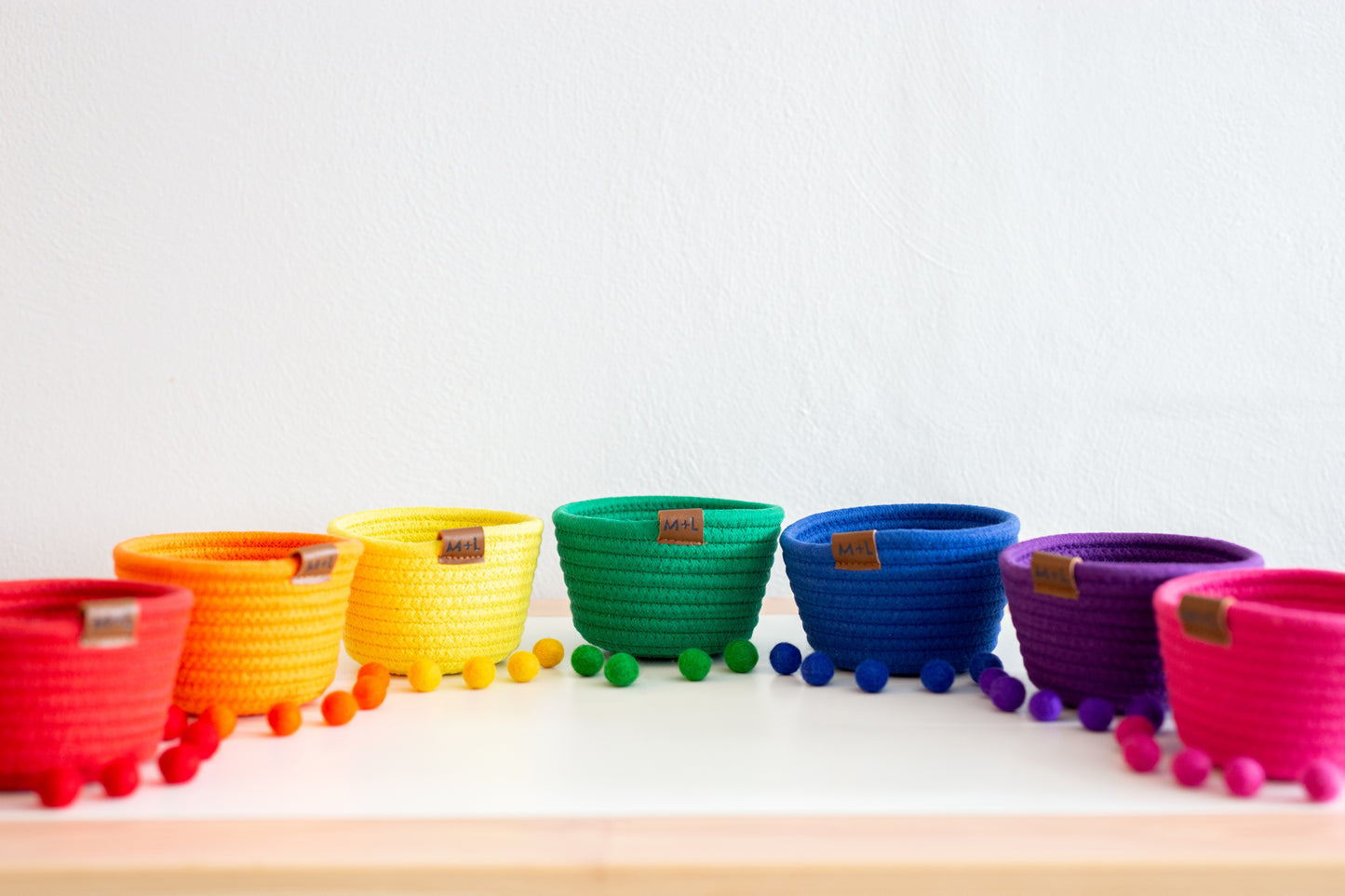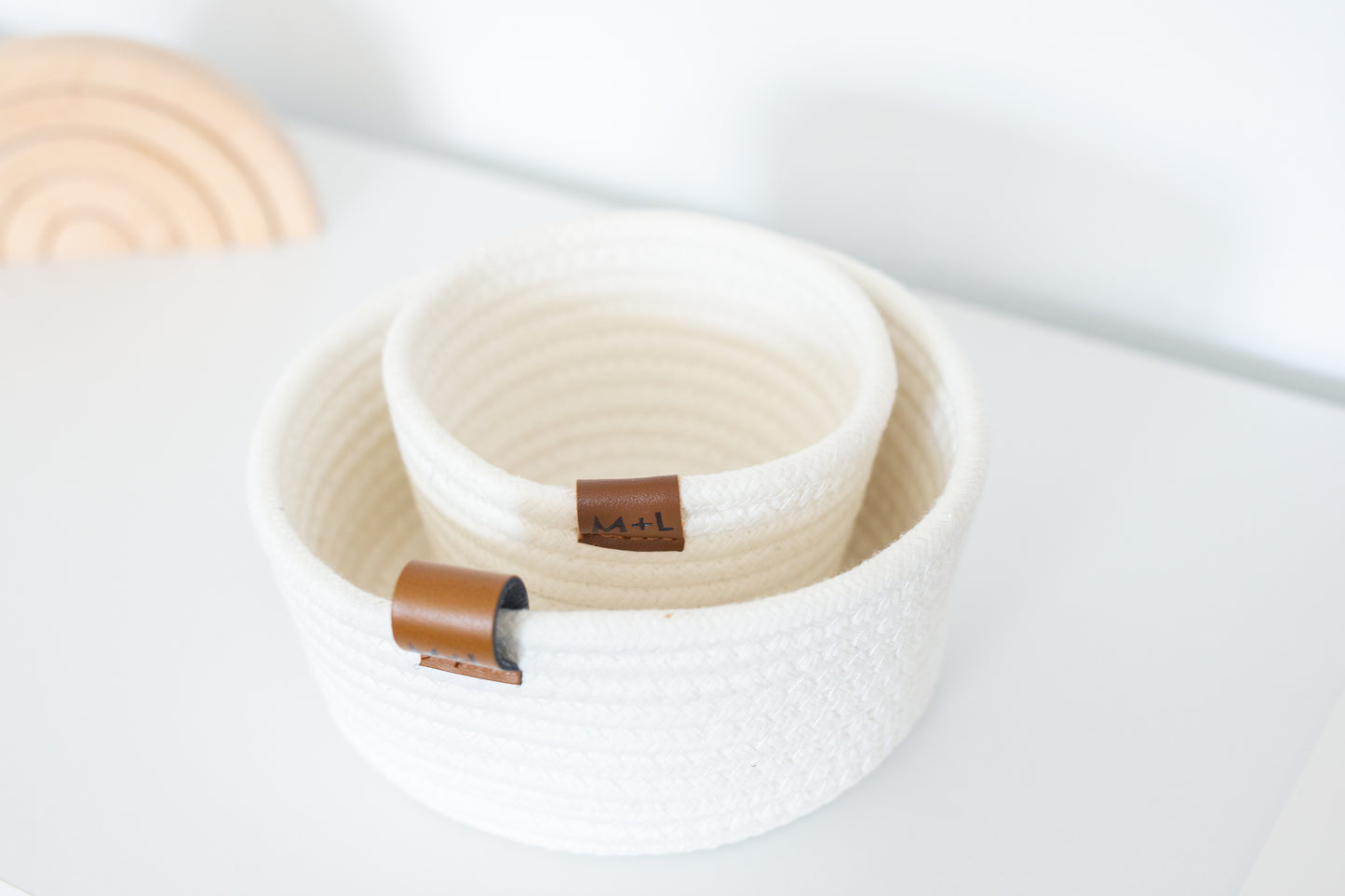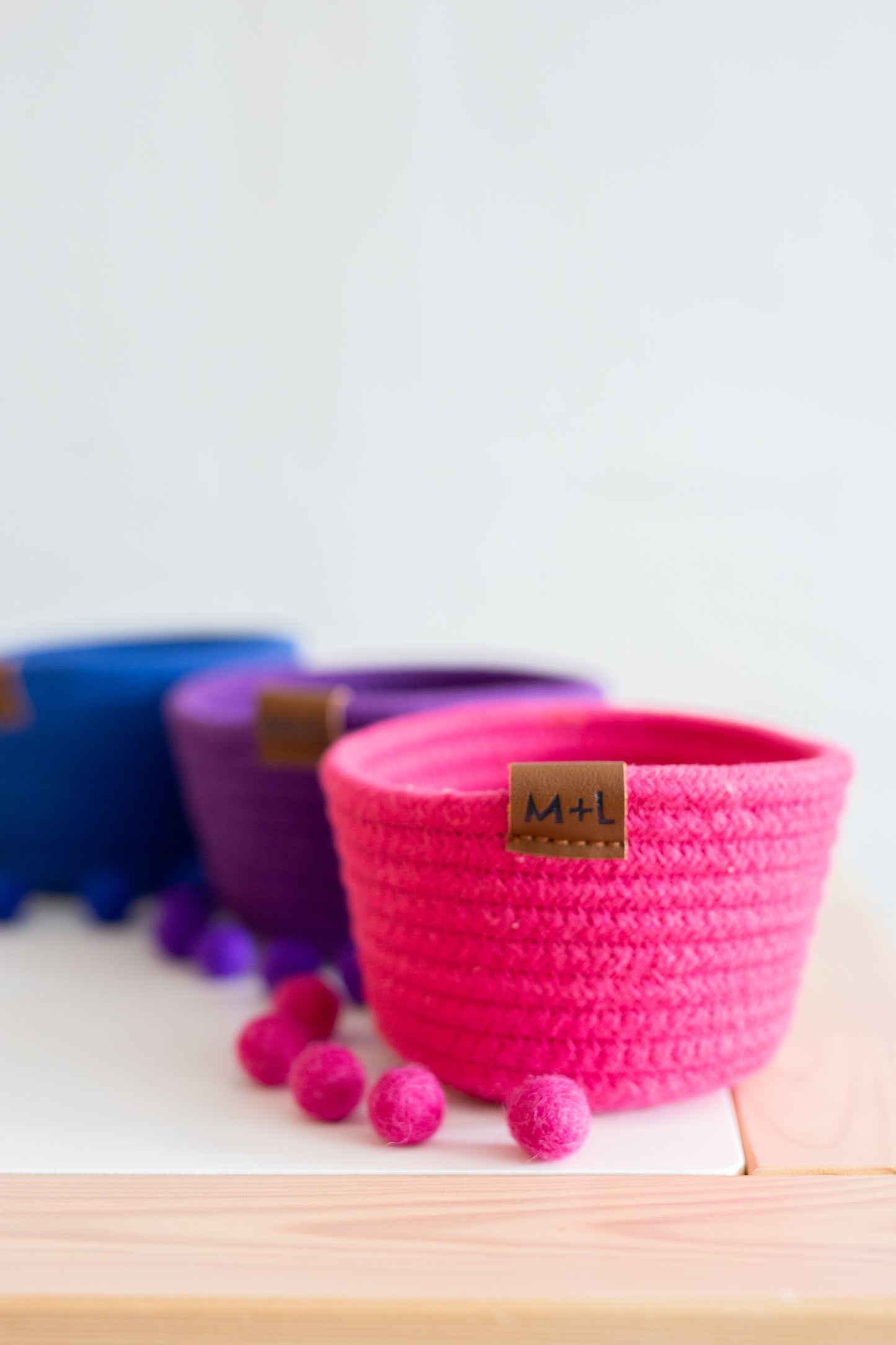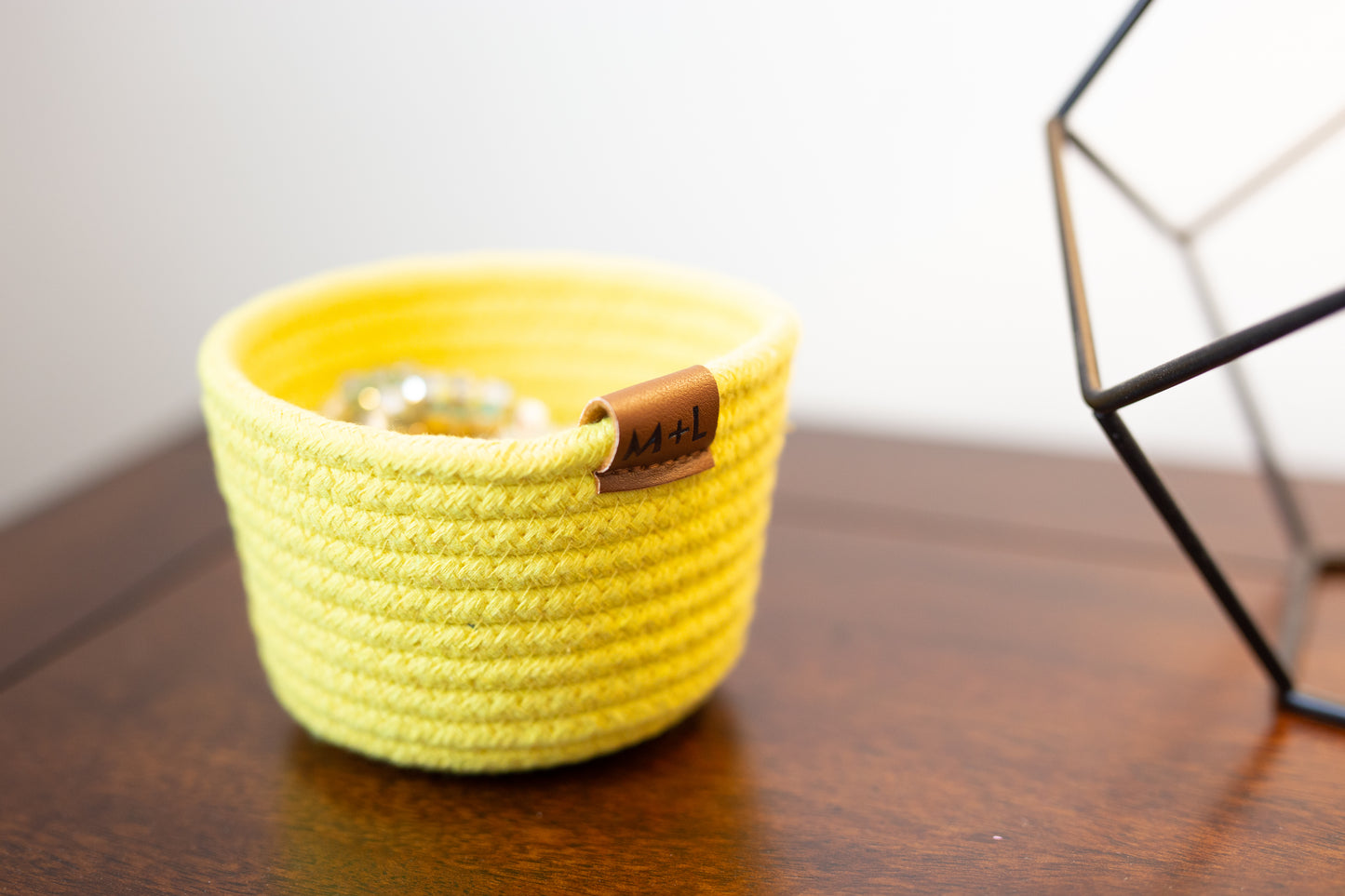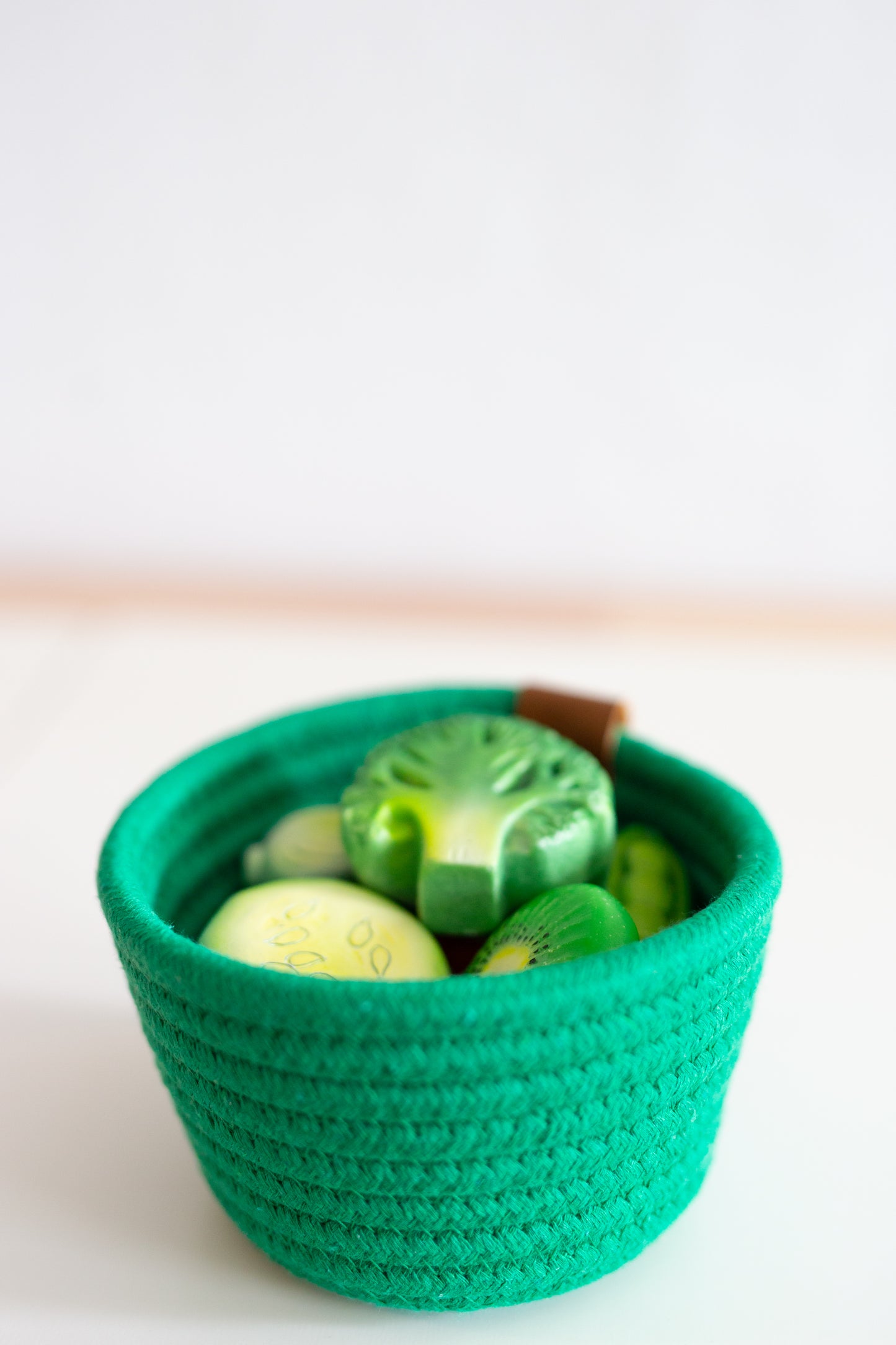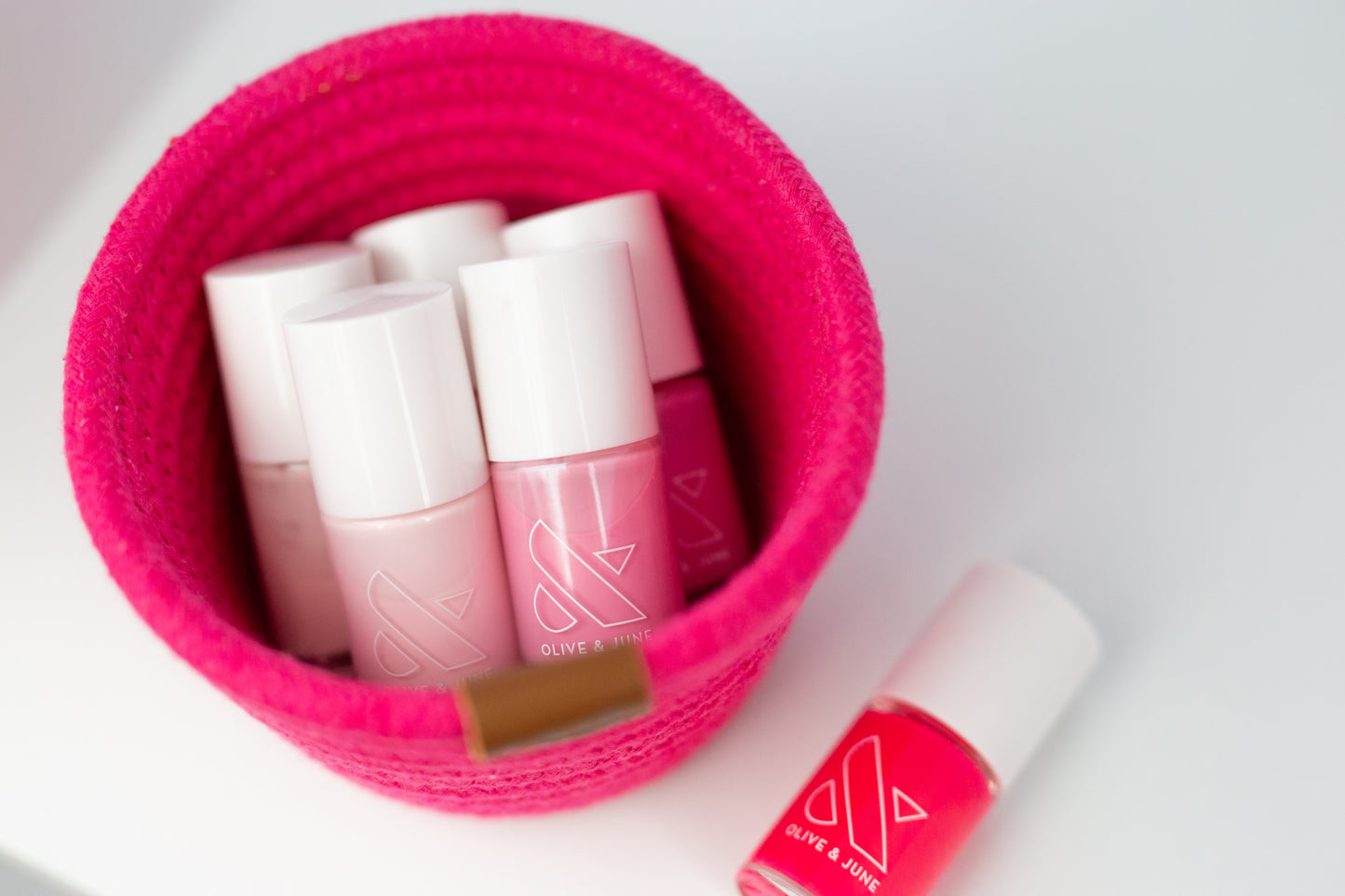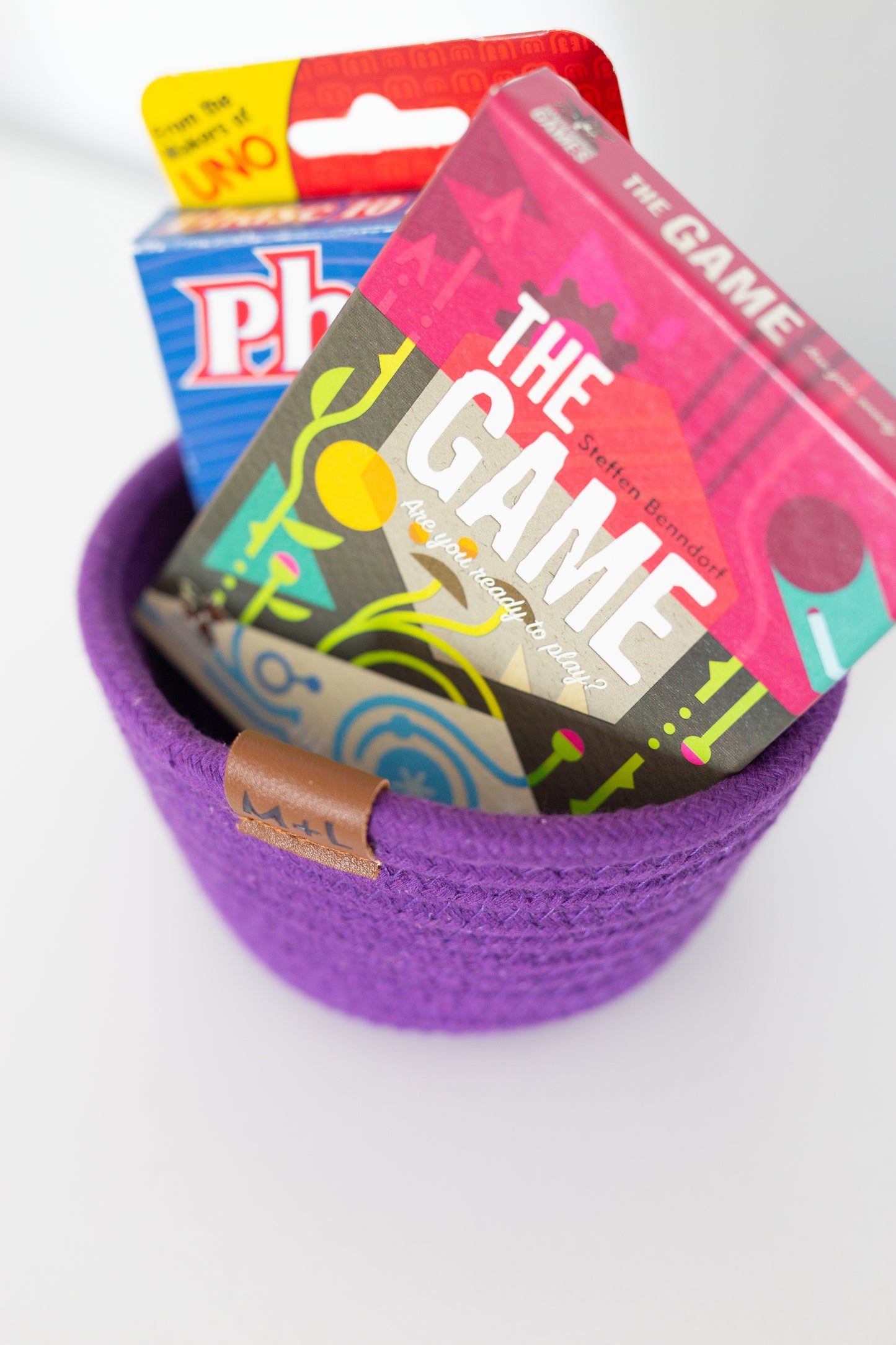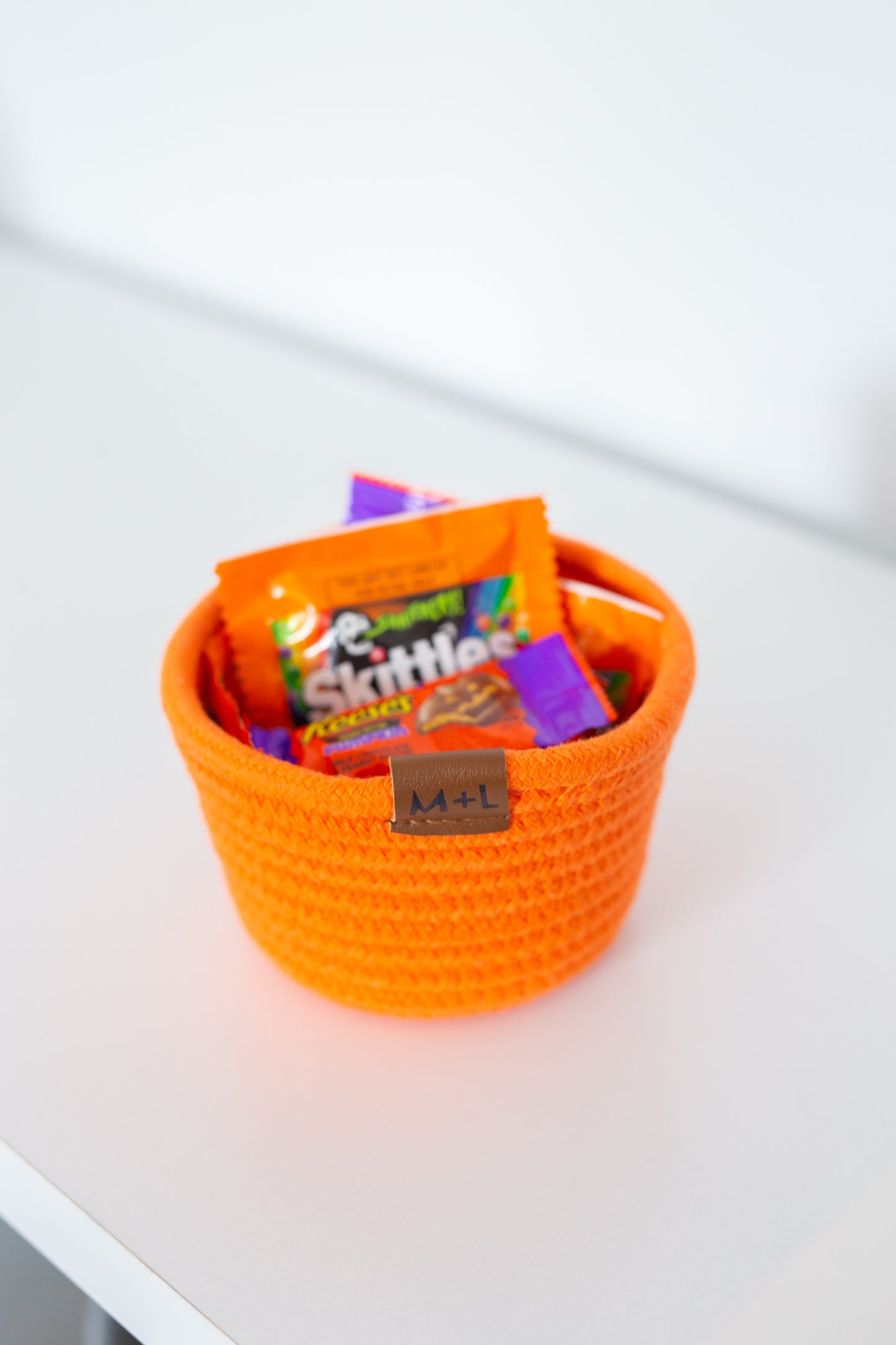 So Many Purposes
These little baskets can be used for so many purposes. We use the rainbow set in our play and learning room for color sorting, games and to color coordinate with our theme. They do have some variance in their exact size so sit differently/ hit different heights, but it's not noticeable unless you are looking close. The colors are great and so far have cleaned up well!
Perfect little baskets for little hands!
My 2 and 4 year old especially love these little baskets! Fun for sorting, pretend play, learning colors and just super cute when they are sitting on the shelf. Another amazing product from Maple + Lark!
Vibrant mini baskets
I love these for color sorting small pieces, and my daughter loves to use it in her open play. She uses it to carry the small animals and pretends it a pool. The colors are too freaking cute. Perfect classic rainbow. As more colors come out I feel the need to complete the collection.
The absolute cutest
I love love love these color baskets. They're so perfect for color sorting with my littles.
Great for sorting!
My kids love these! We use them for sorting activities and they fit perfectly inside our flisat table. They're sturdy and super durable. We've even tied a string around the tag and used it with our crane to haul cargo without any issues.