Share
Promise Rope Basket
Regular price
$15.99 USD
Sale price
$15.99 USD
Unit price
per
Sale
Sold out
Our original Promise baskets were our first basket ever, these are not your average rope baskets! They are a sturdy firm material that hold their shape. As parents, we understand the frustration when baskets flop over, and everything comes spilling out for adults or kids. We wanted to create a product that would withstand a lot of use of a busy home. 
PROMISE rope baskets are the perfect size and style for your playroom and home. Made with quality hand crafted rope, machine stitched to provide extra strength and sturdiness. These are beautifully handmade by fair trade employees in Asia. Our company loves supporting families across the globe as we bring in products from around the world and USA!
These baskets are not too big, yet just big enough to hold all your Childs special toys. Measuring 6-7" in diameter and 2.5-3.5" in depth, PROMISE rope baskets are easy for children to grab from the shelf for play time, watch their imagination take over as they find new ways to use the basket.  Color sorting has never been more fun with our 7 rainbow colors, we even have matching colors for every loose part play you have in your home!
Don't forget all the uses outside of the playroom, pantry organization, bathroom counter make up basket, entry way table, jewelry catch all. We can't wait to see all the ways you use our promise baskets!
M+L Essentials
6-7" Diameter 
2.5-3.5" Depth
100% Cotton
Vegan Faux Tag
Ethically Made
Handmade in Asia
 Warning: Adult supervision is required at all times. Intended for children ages 3+. Many of our products contain small parts and should not be used by children under the age of 3. By purchasing our products you are assuming all risks associated with use. Please read our full liability disclosures here. In the event that a product should break, please discontinue use immediately.  Maple and Lark is not responsible for any misuse of products.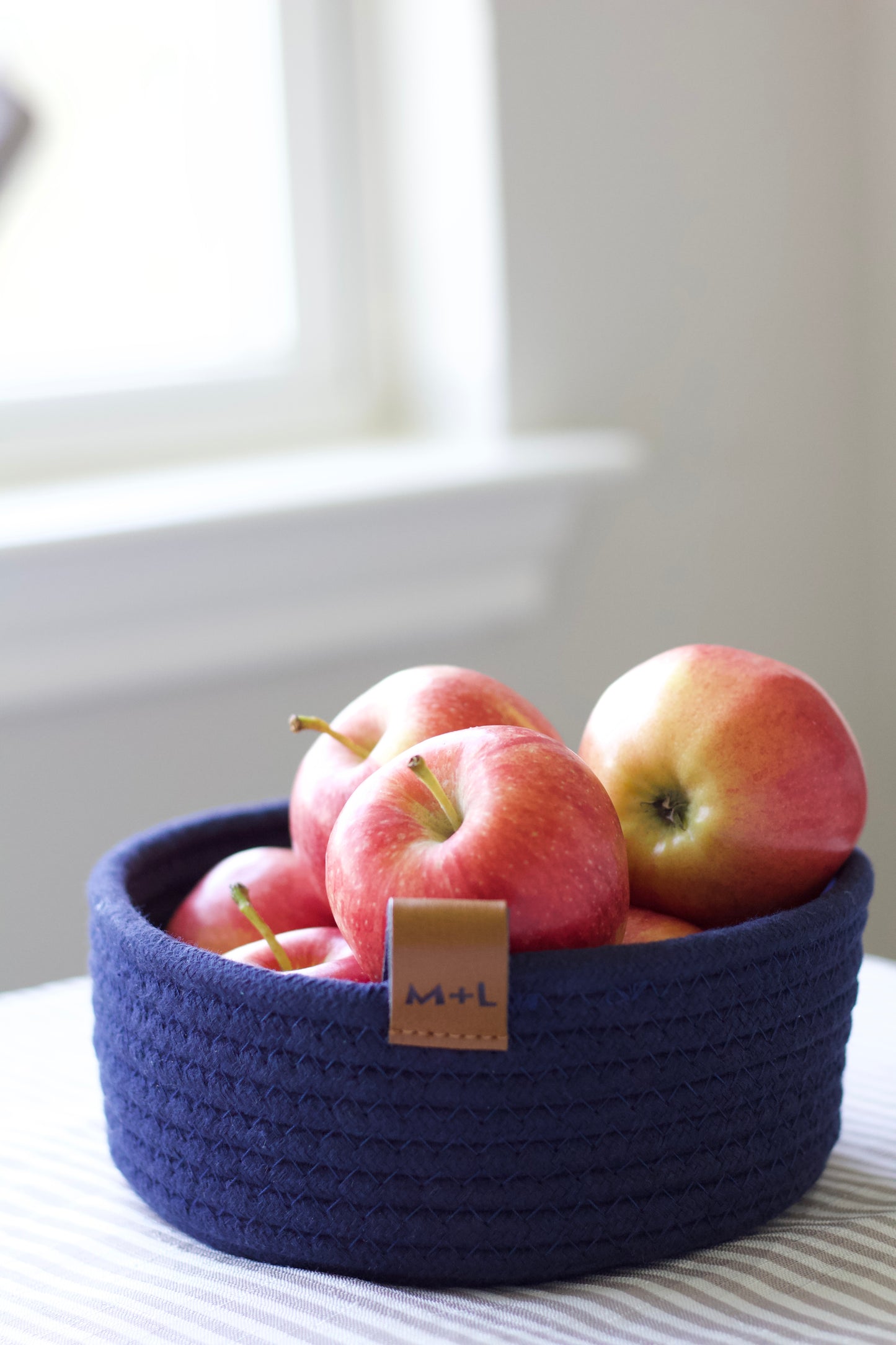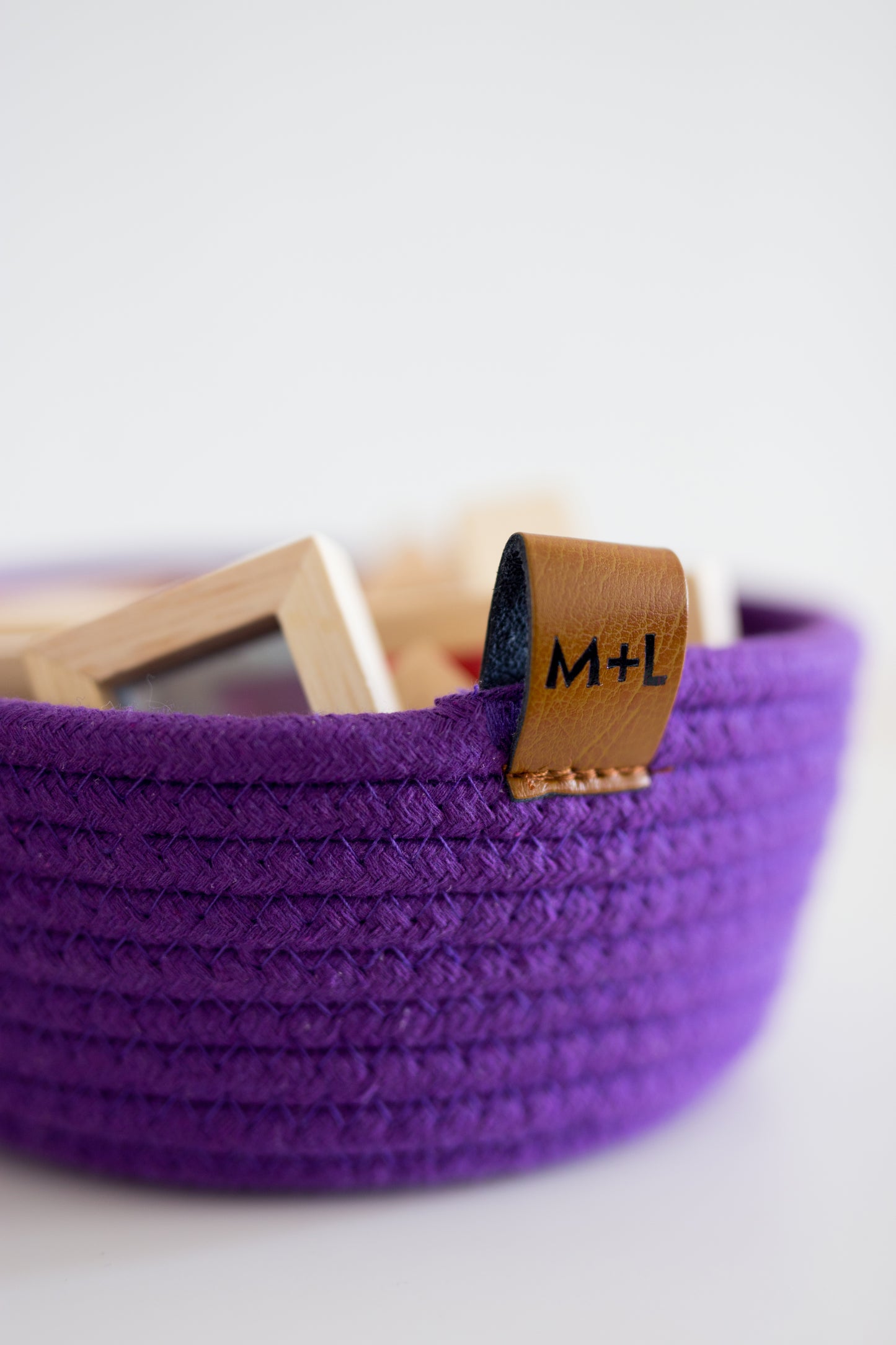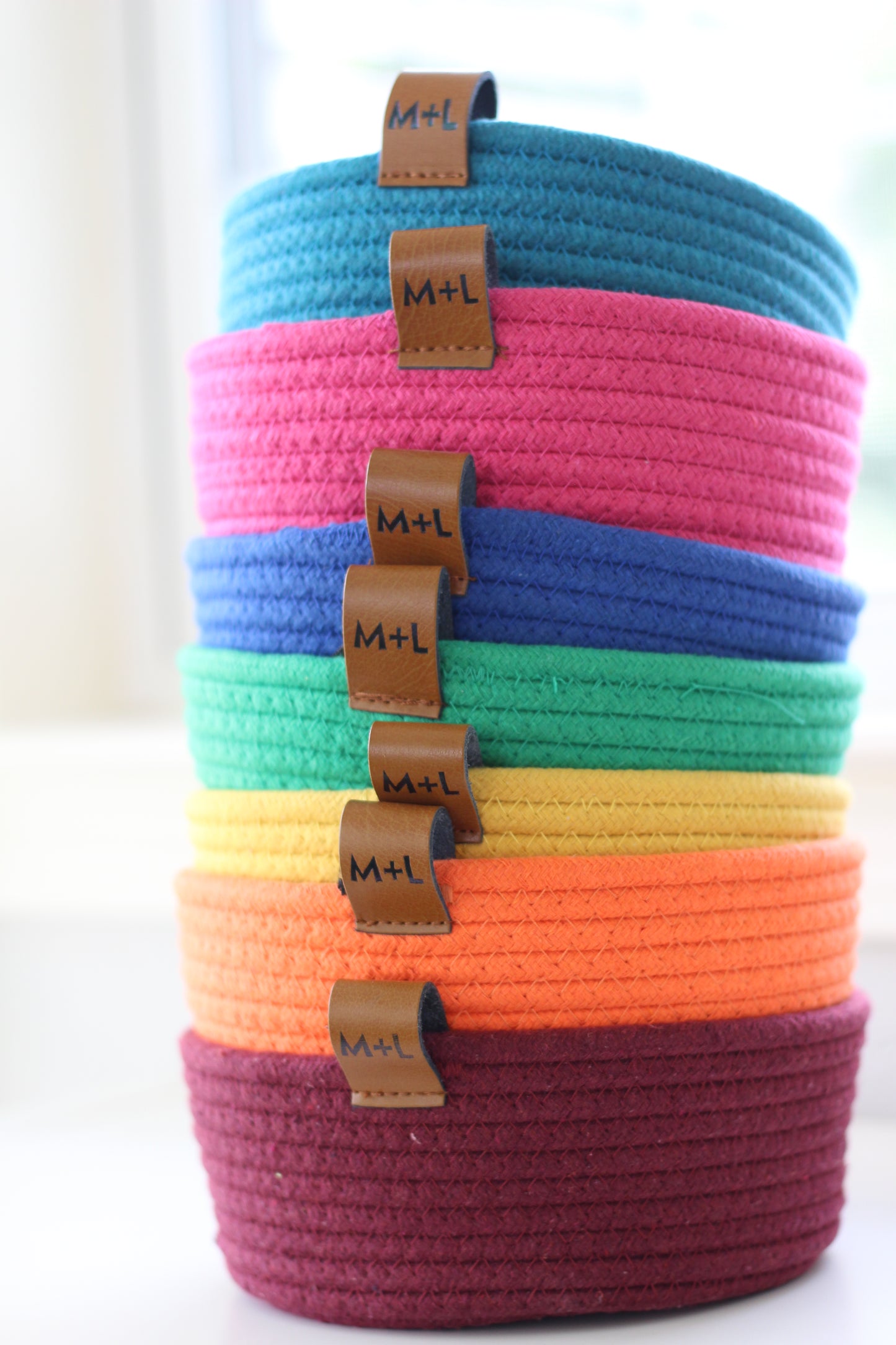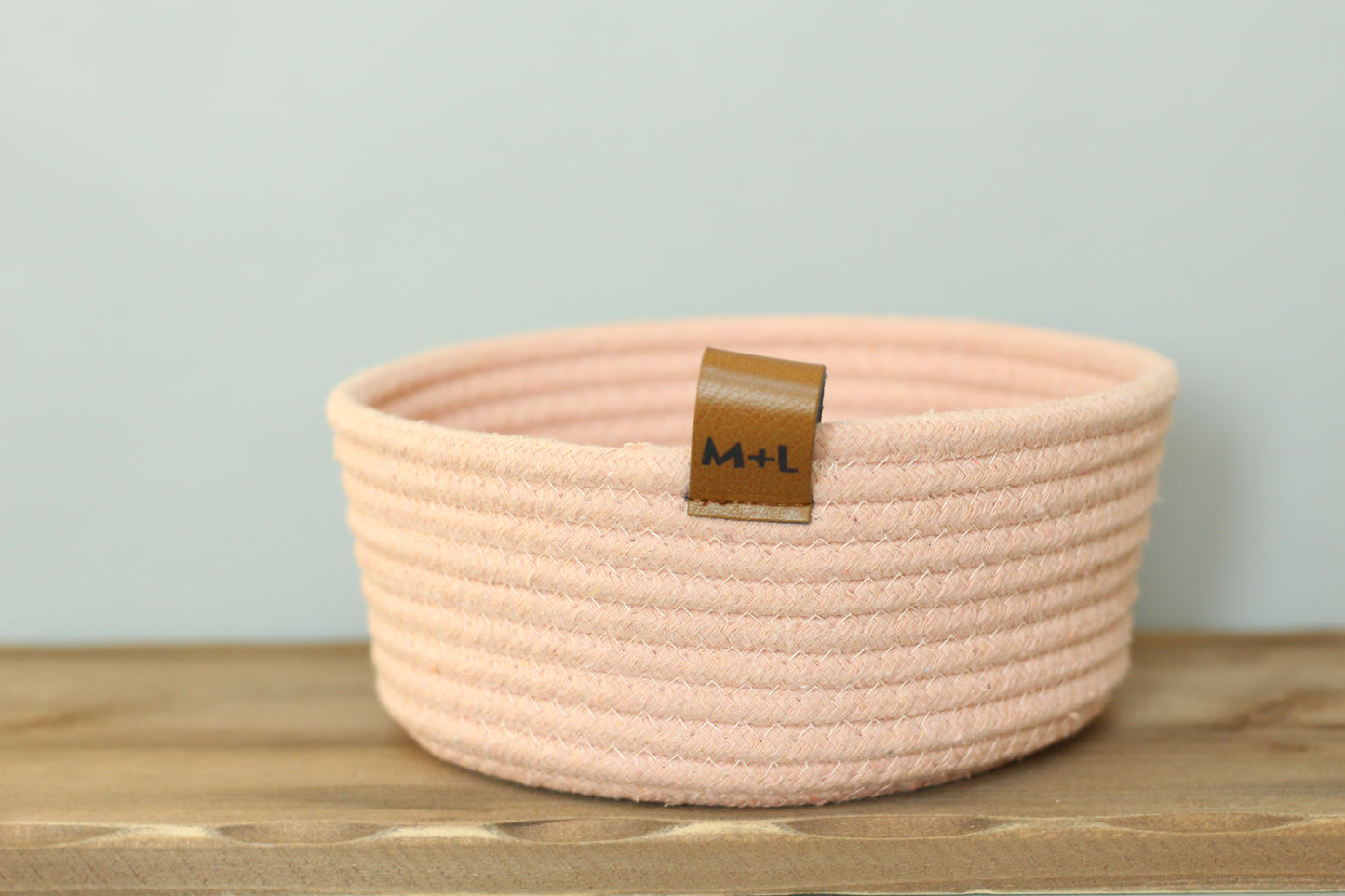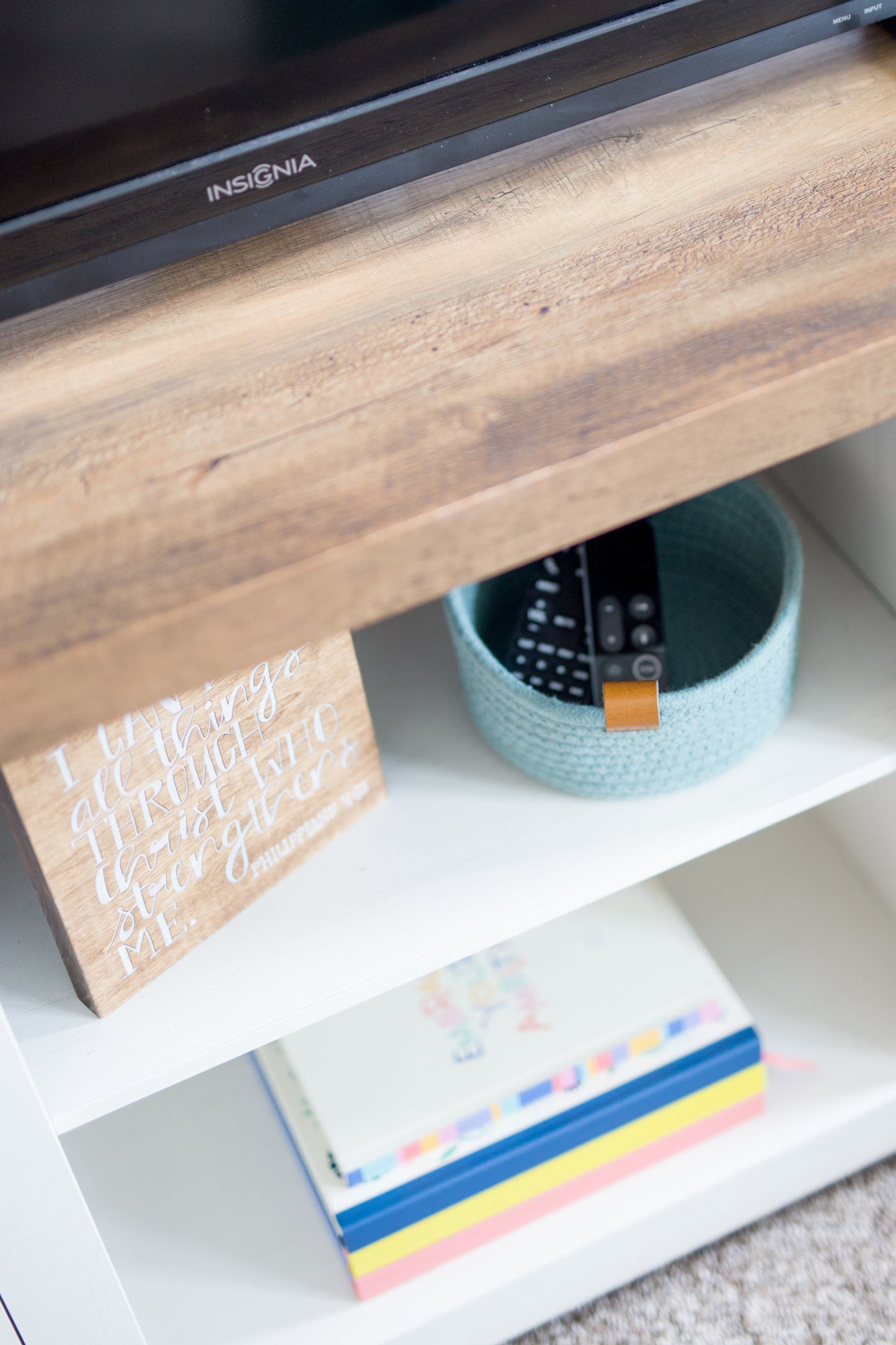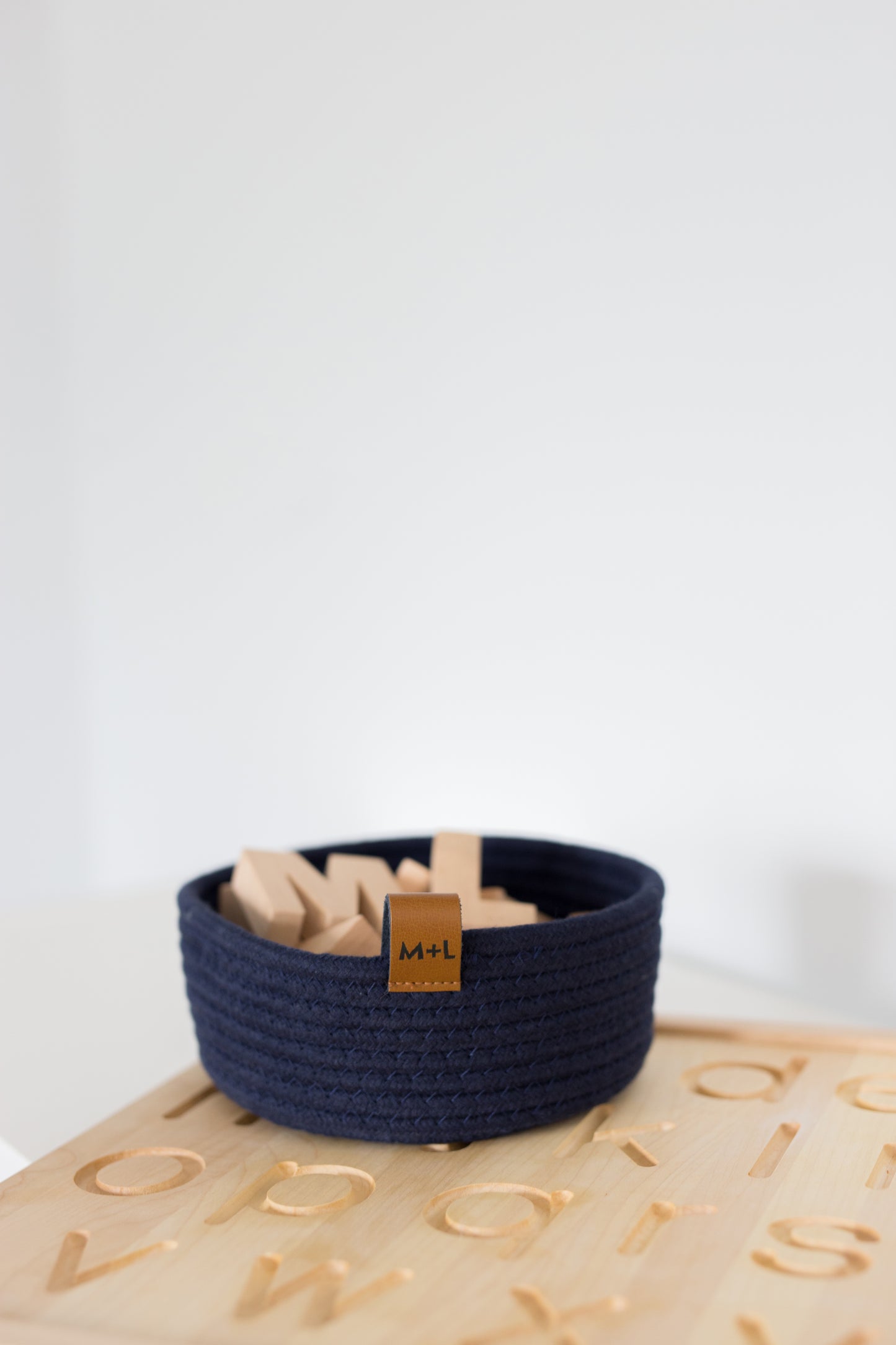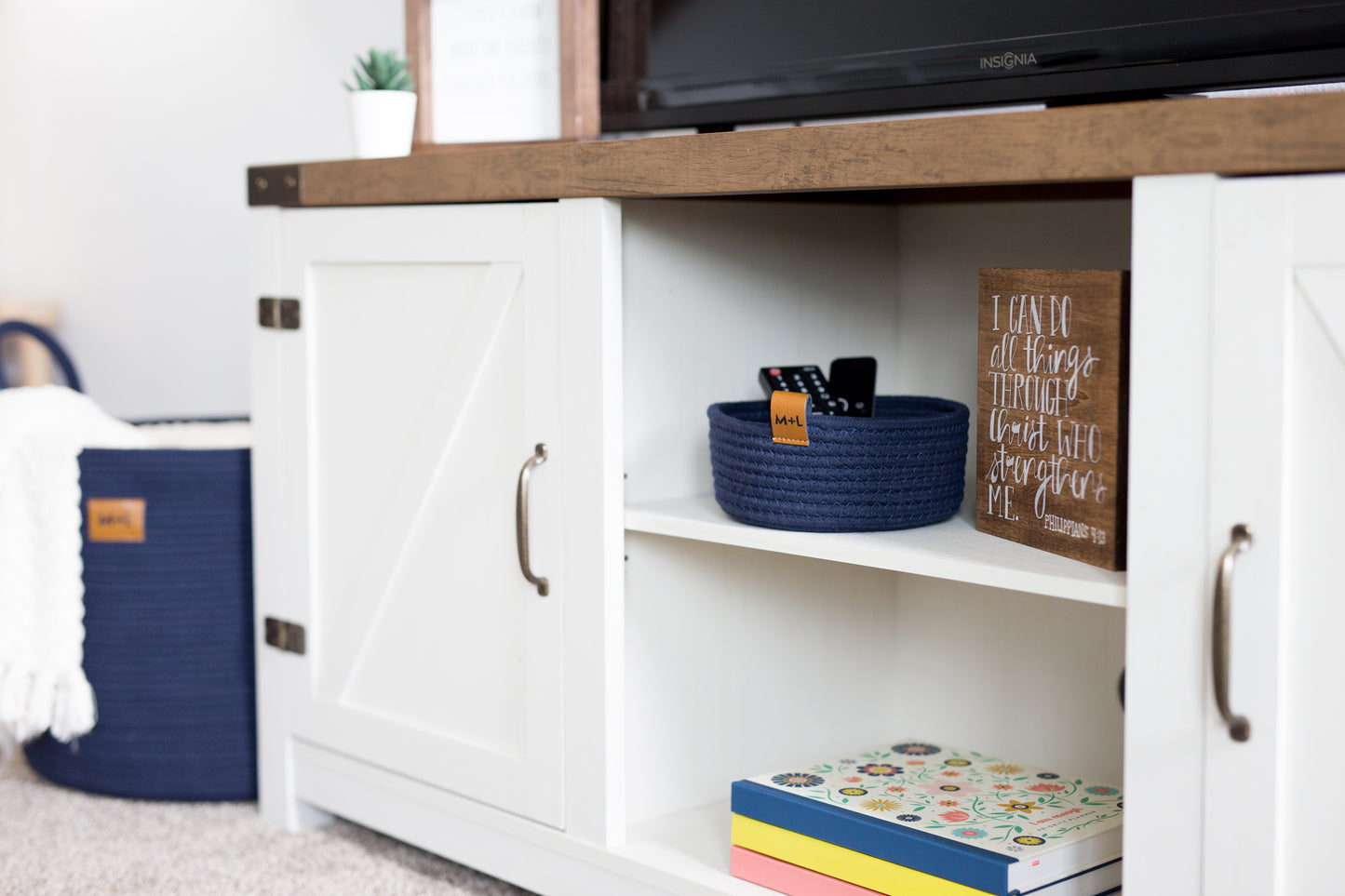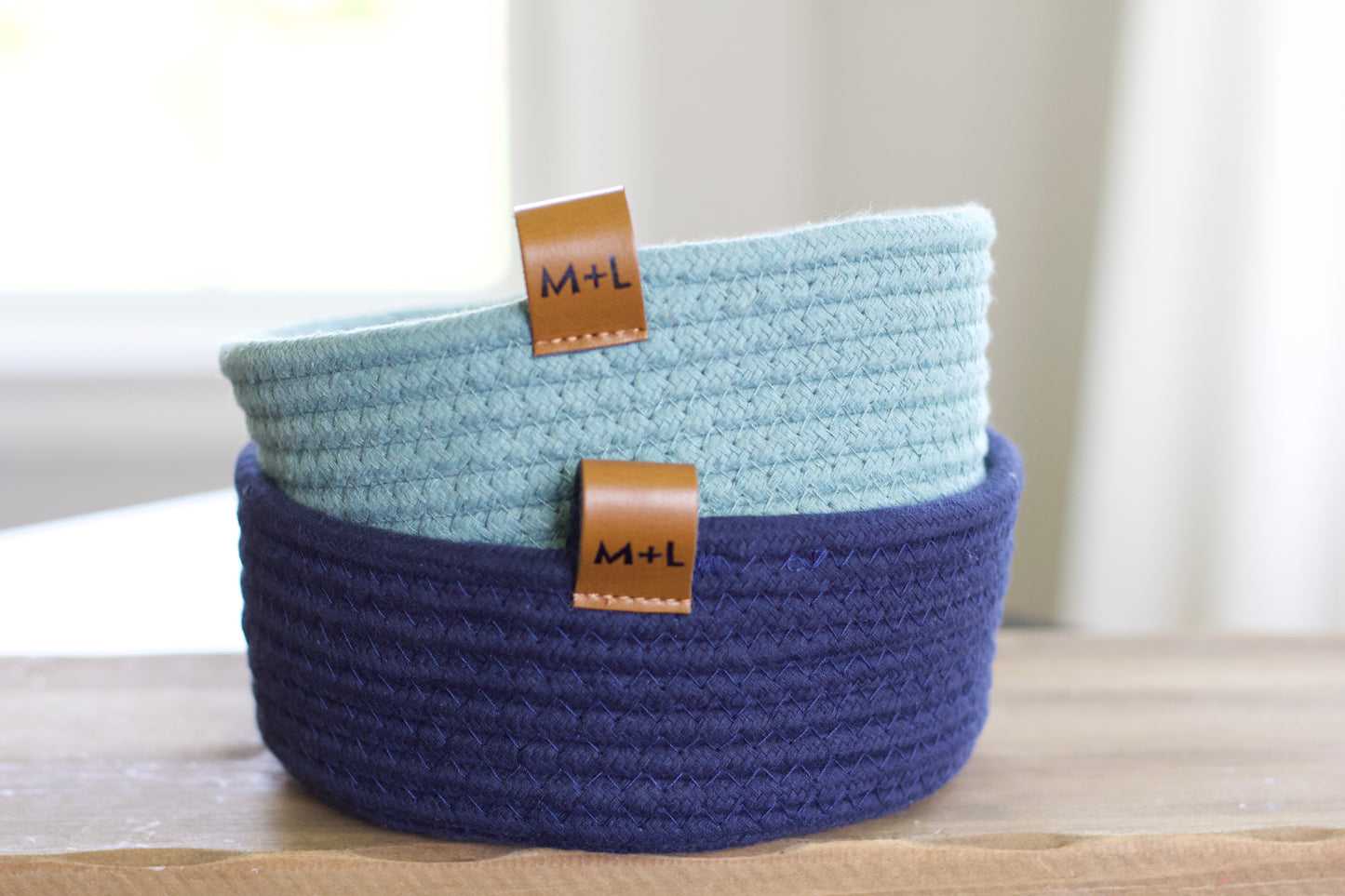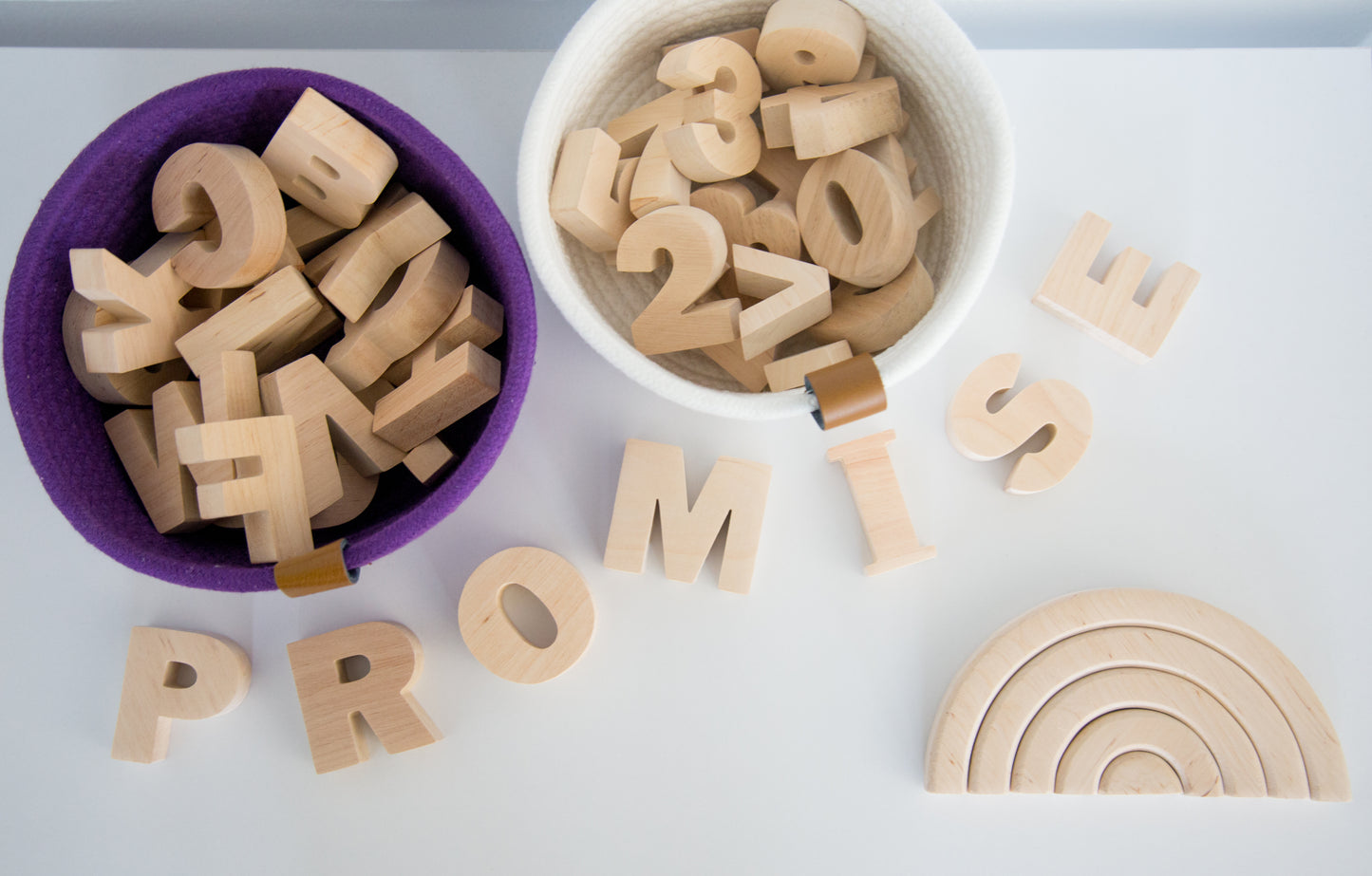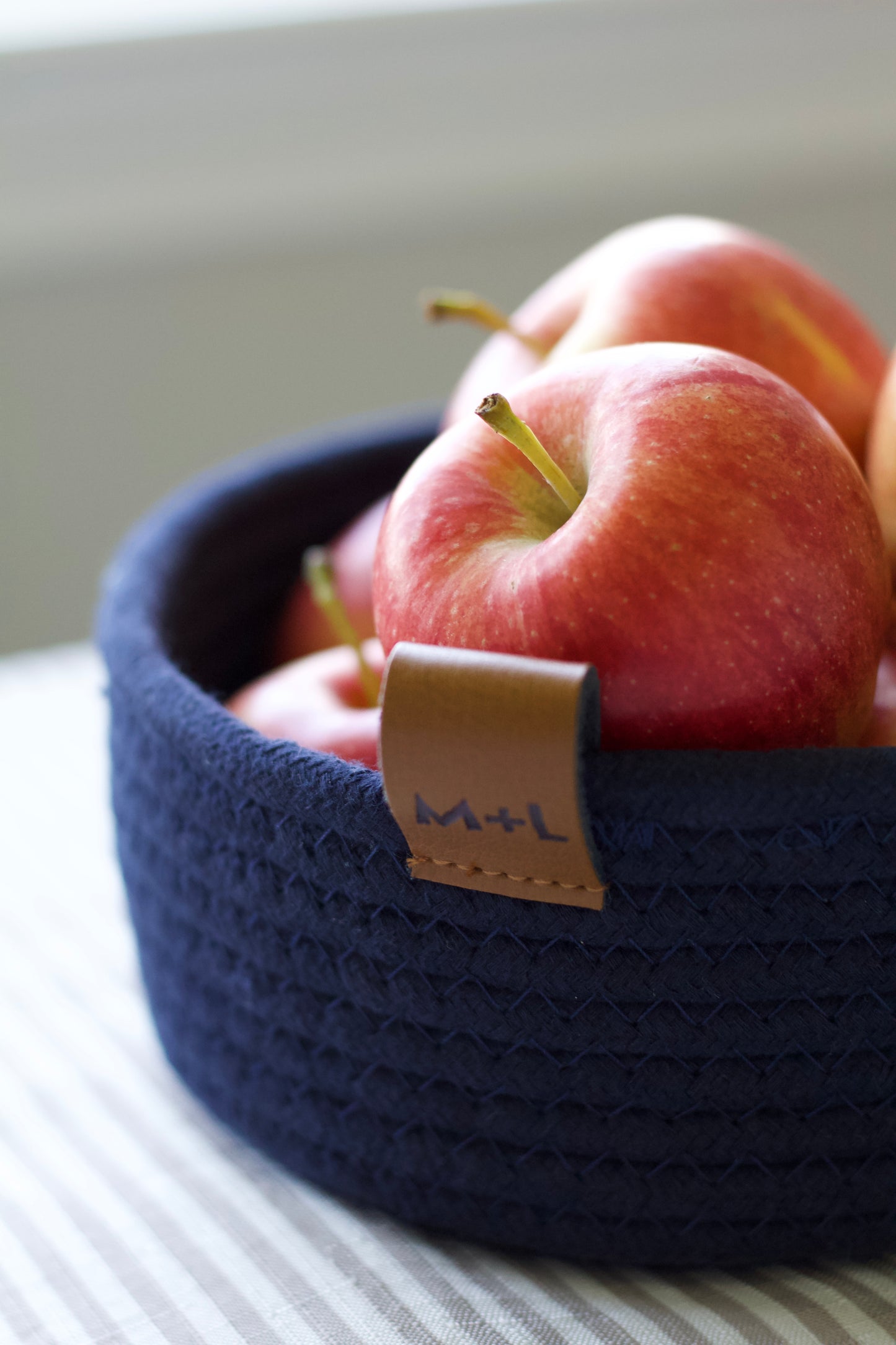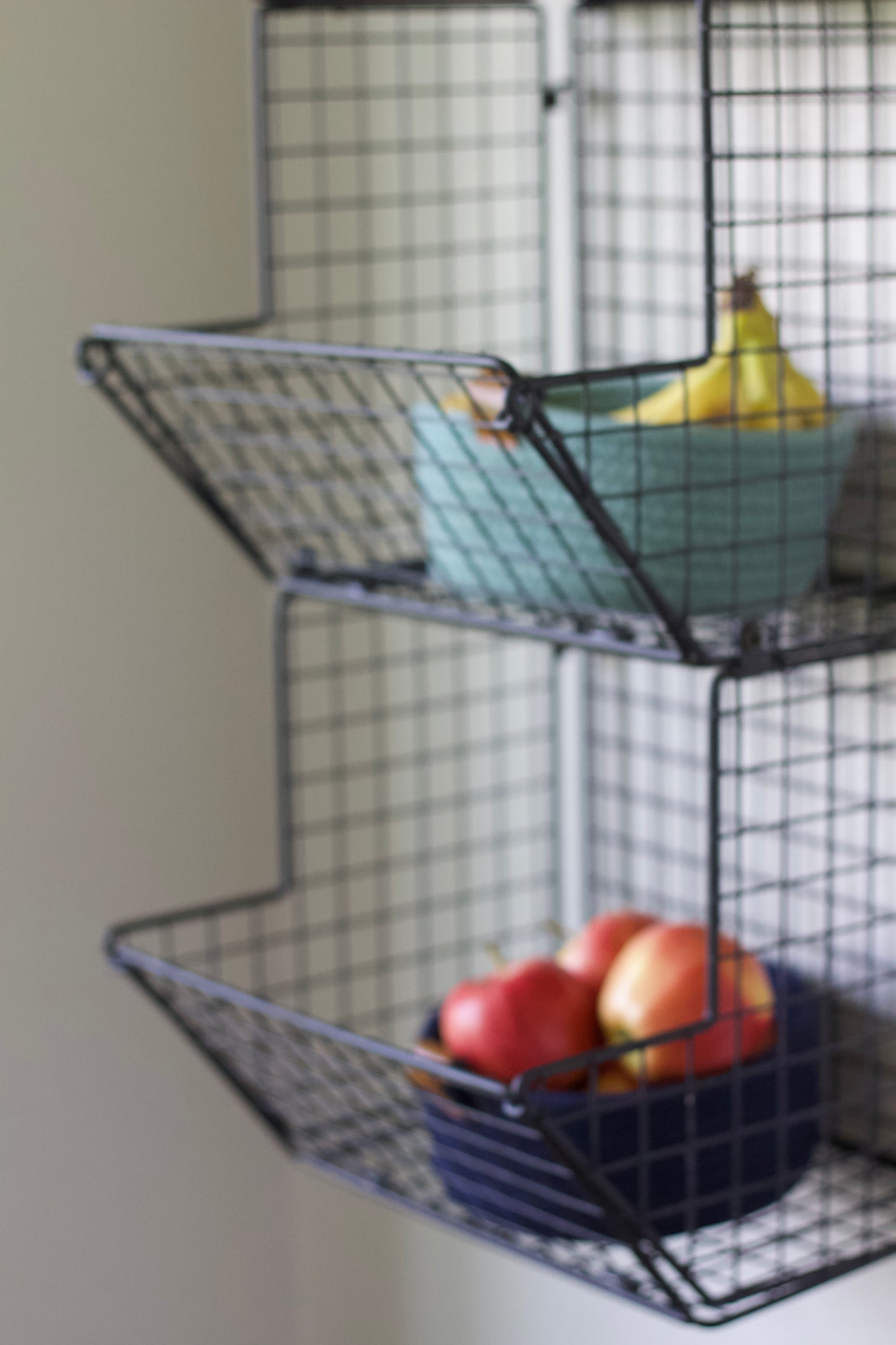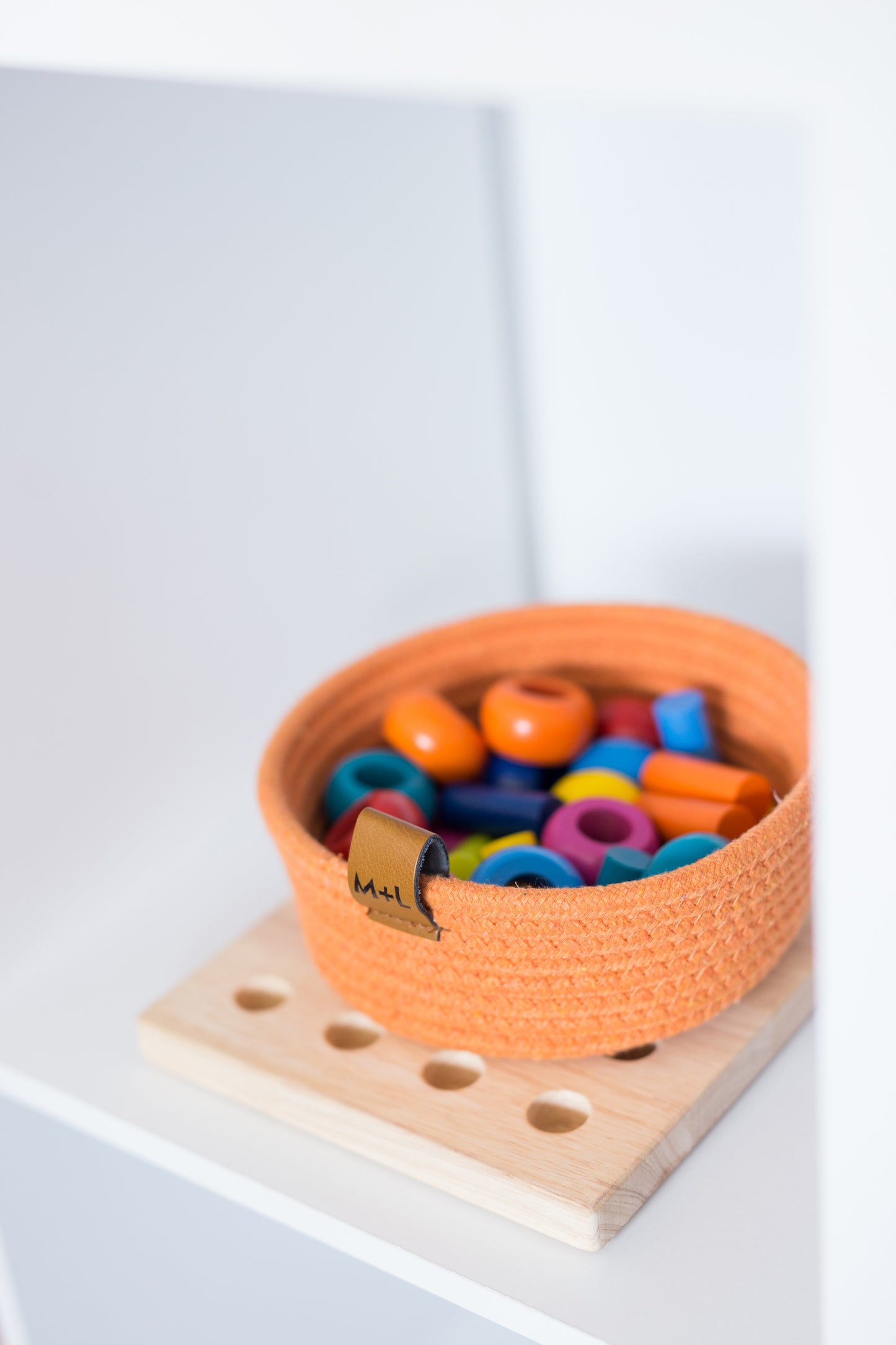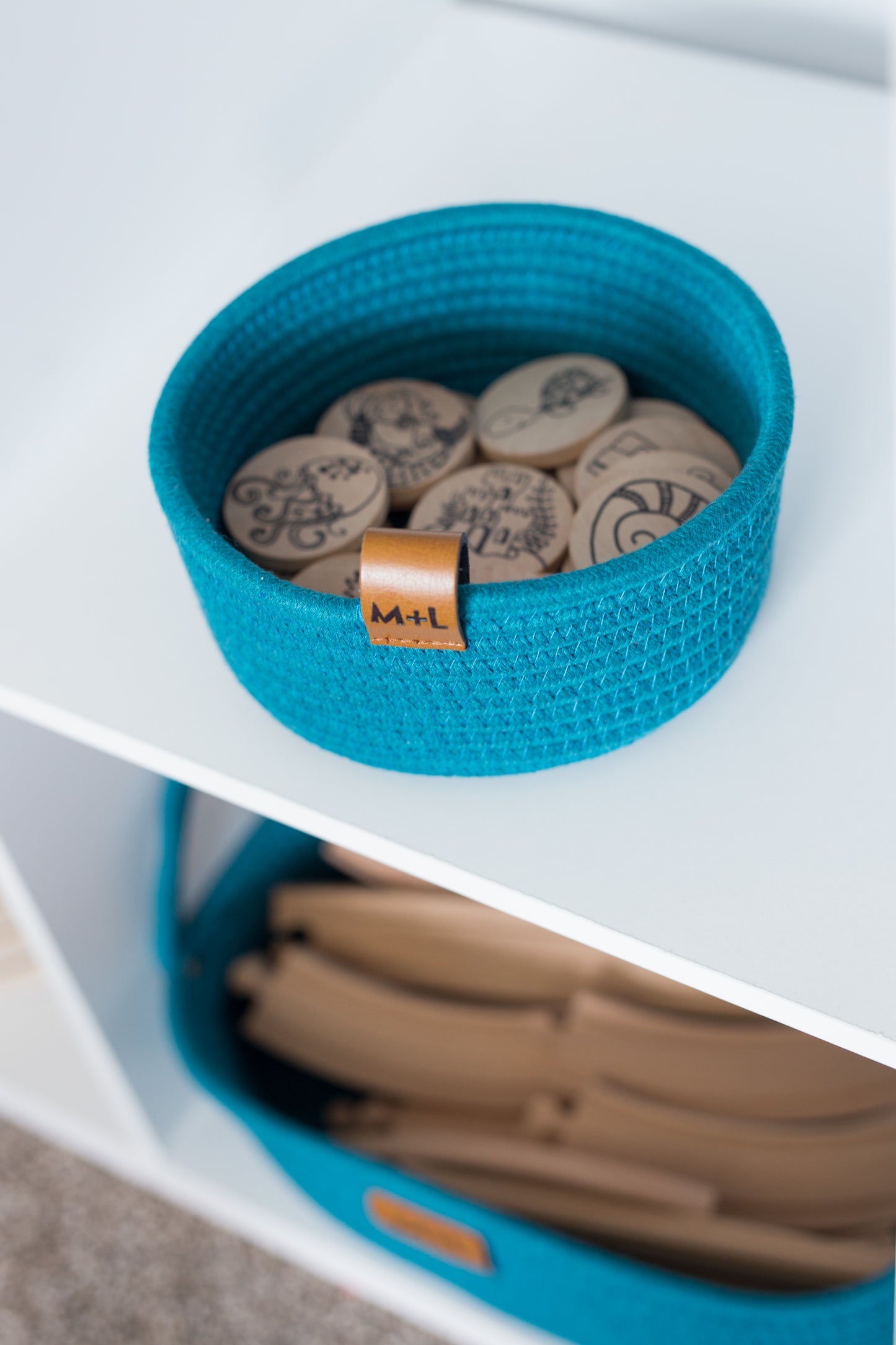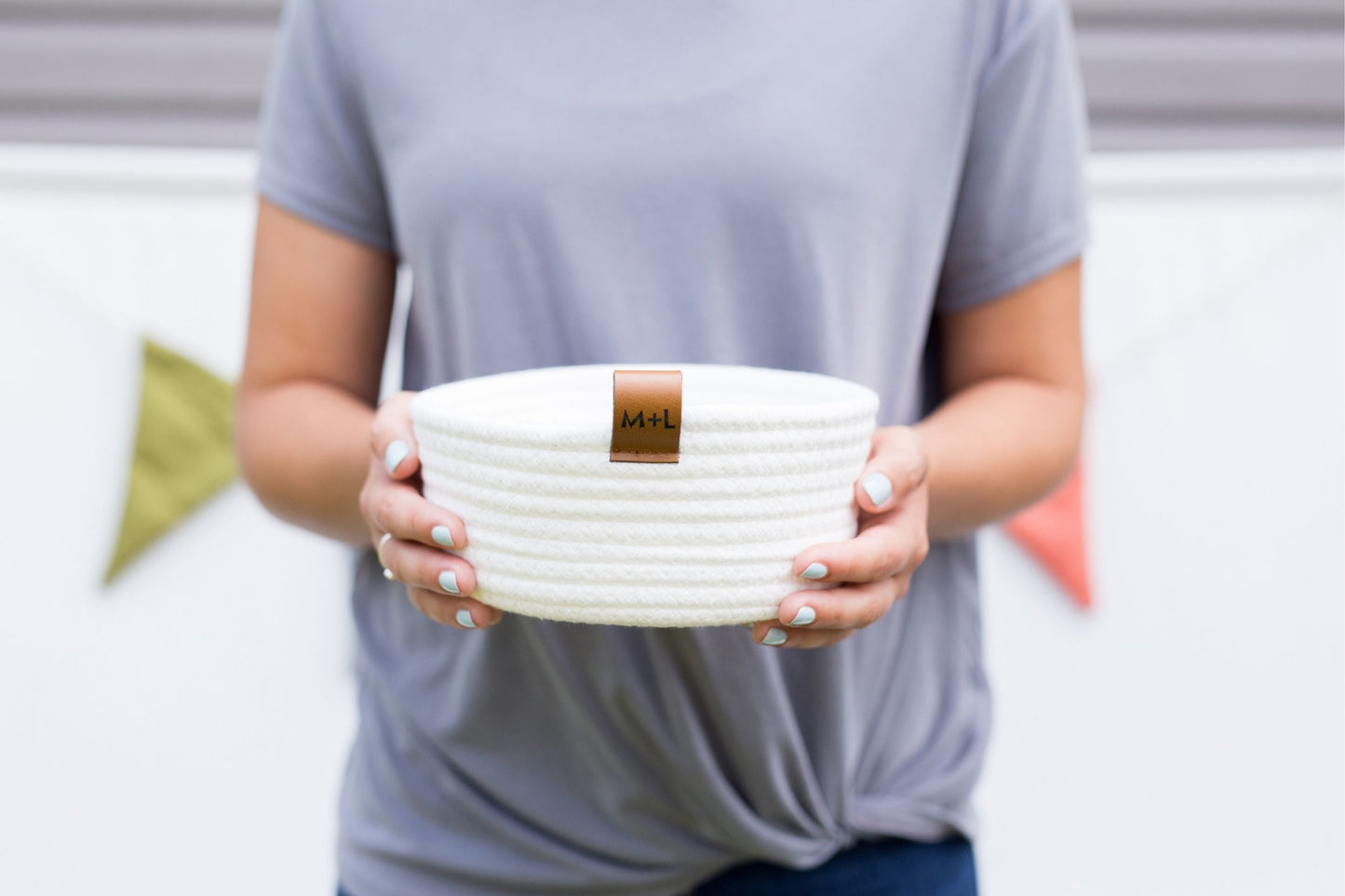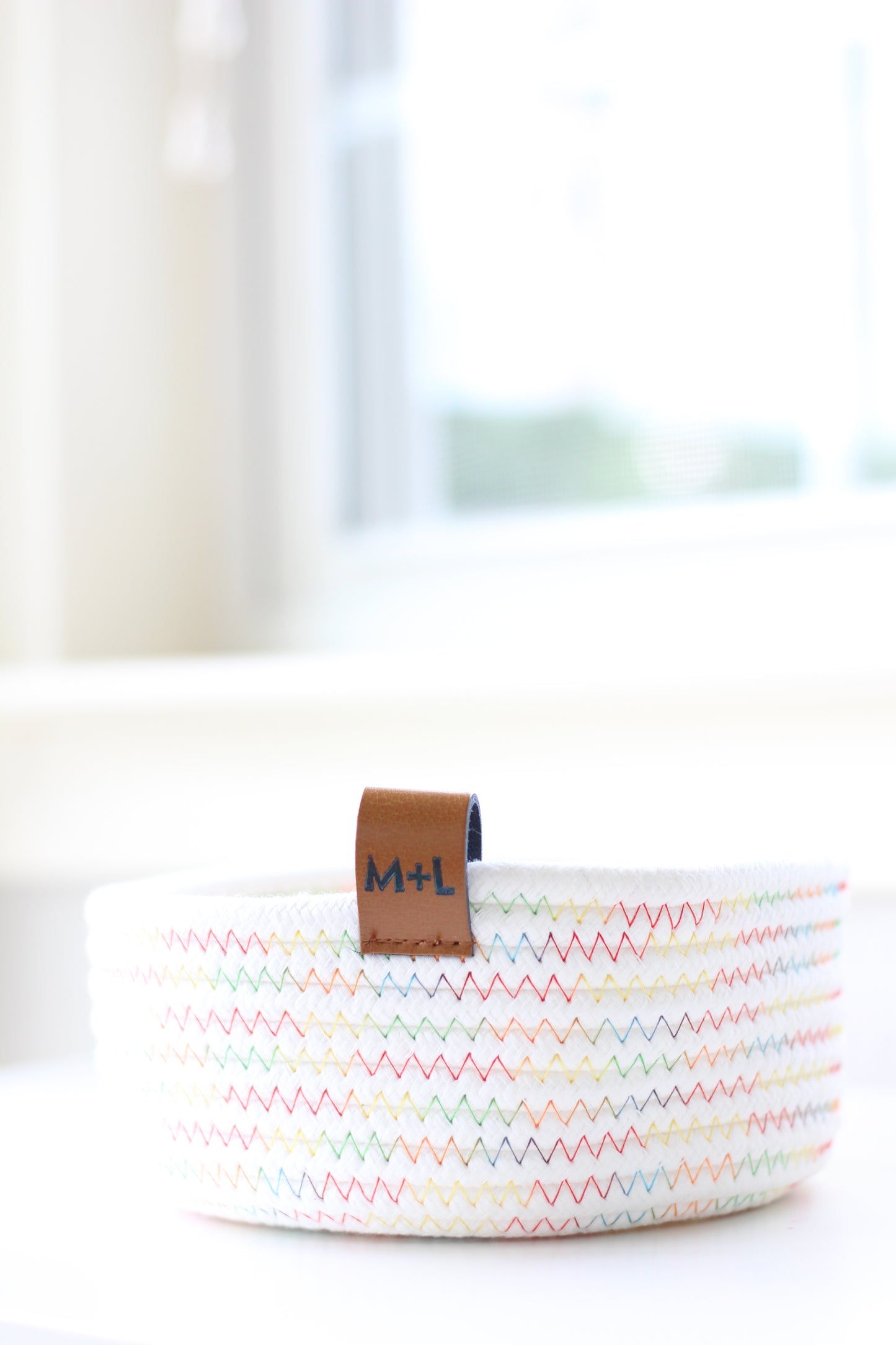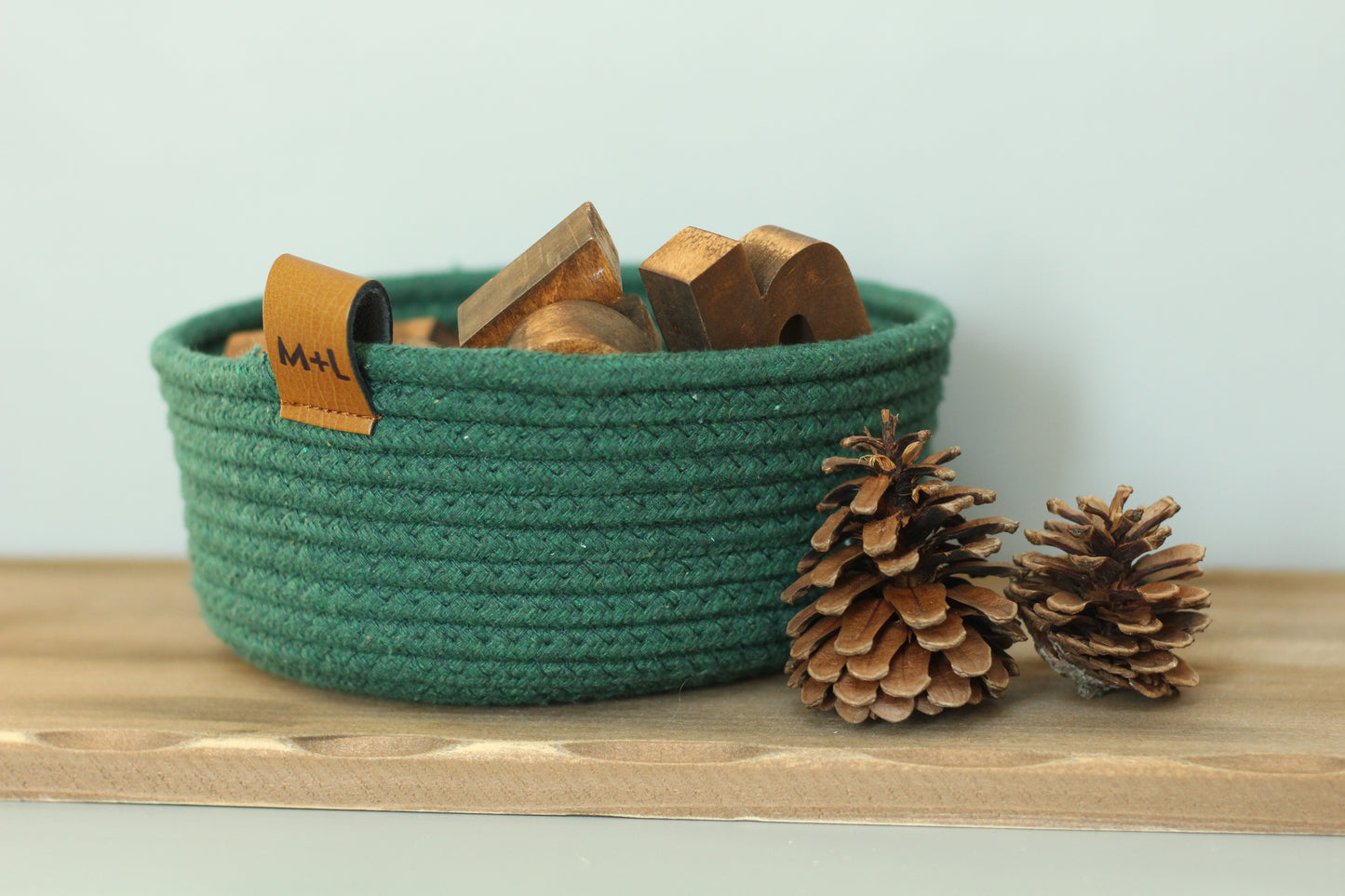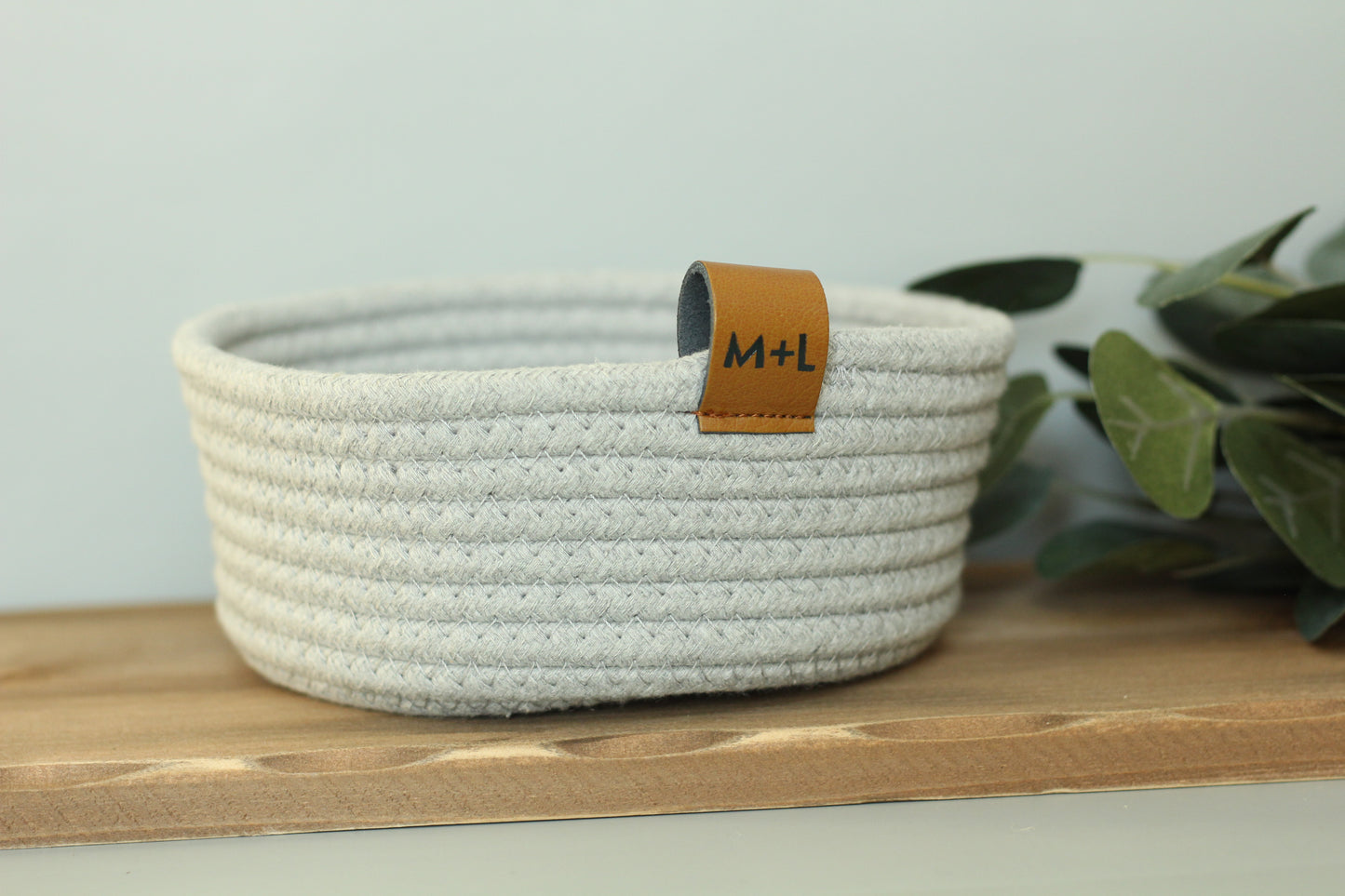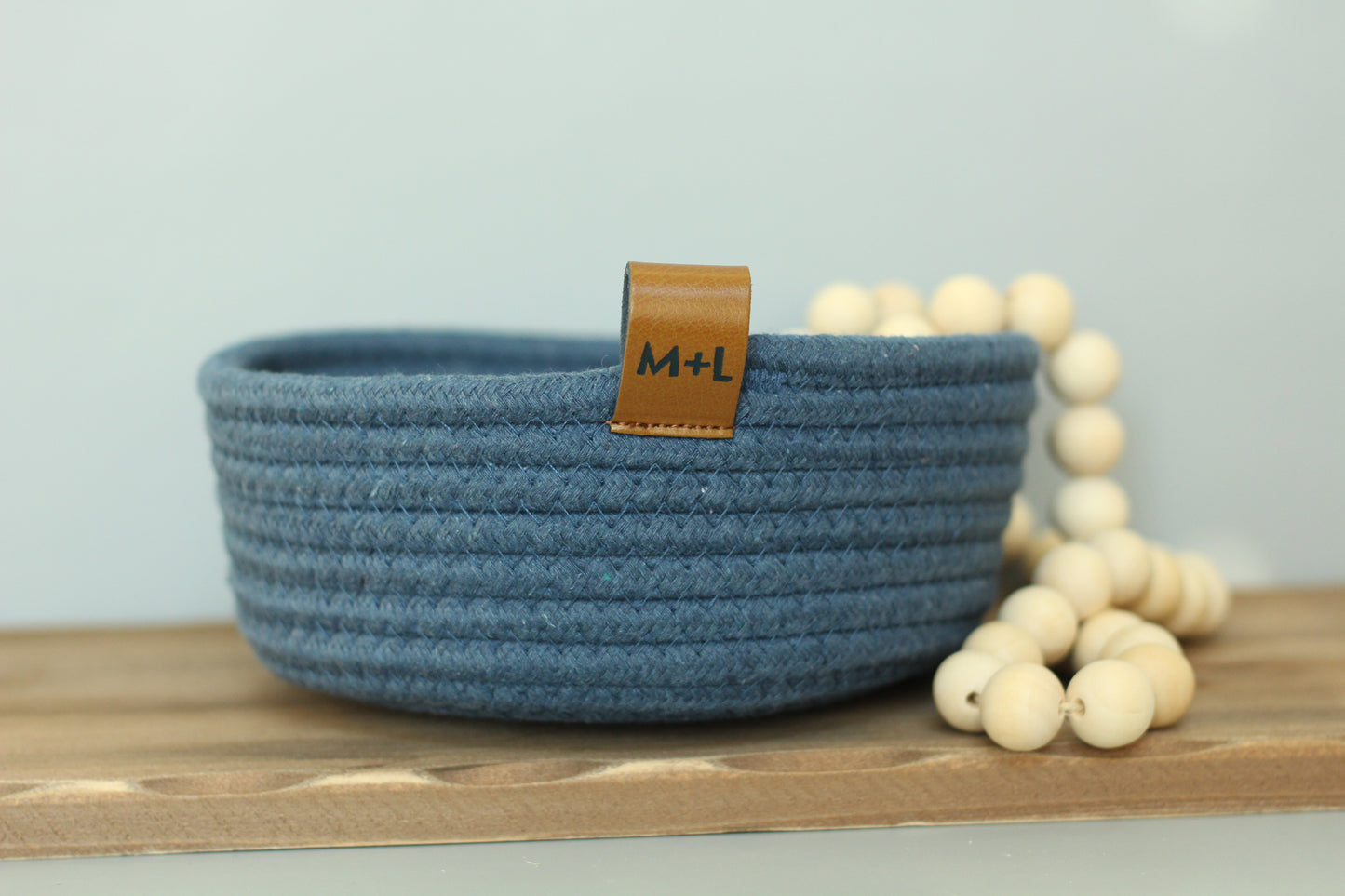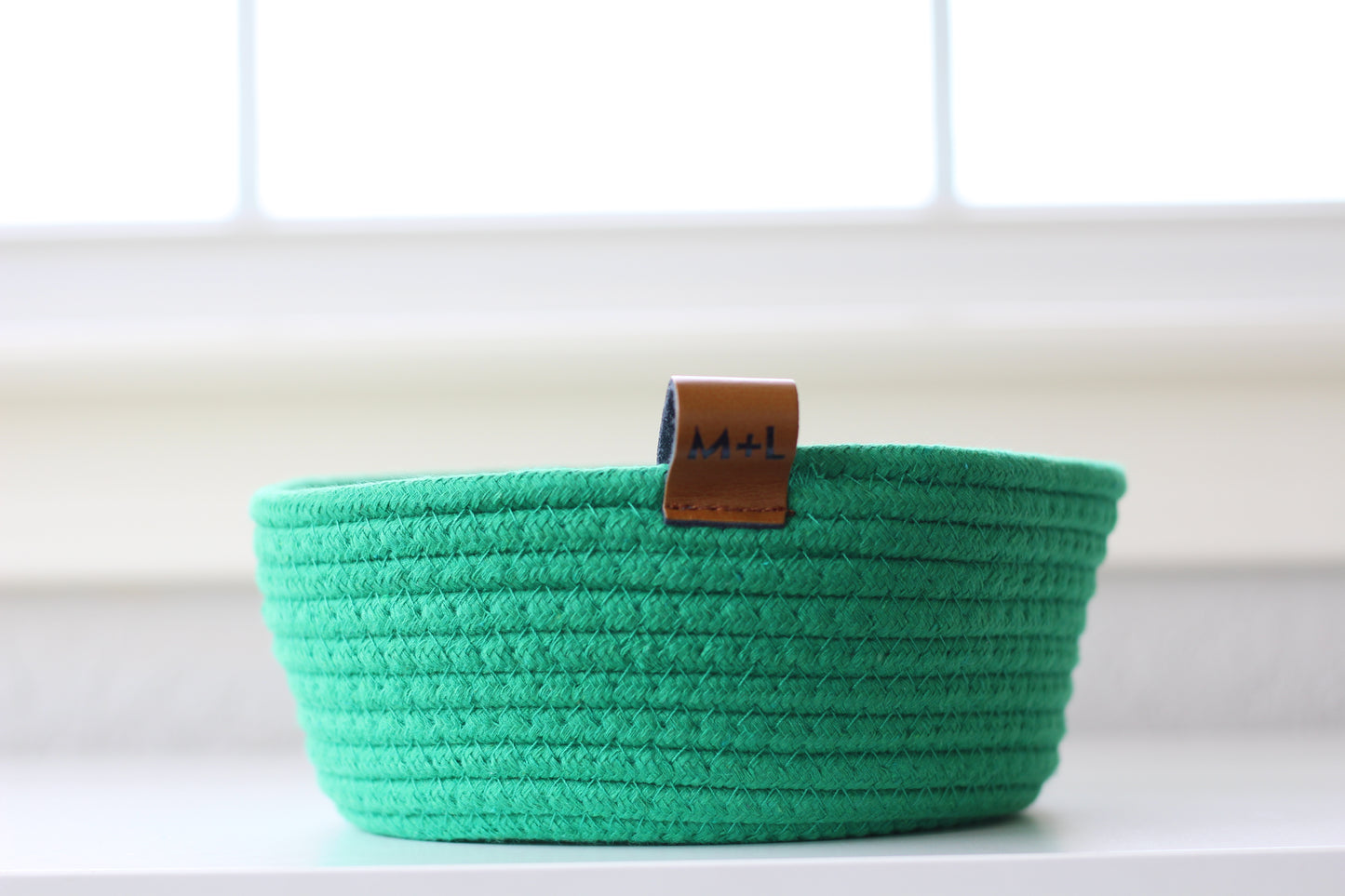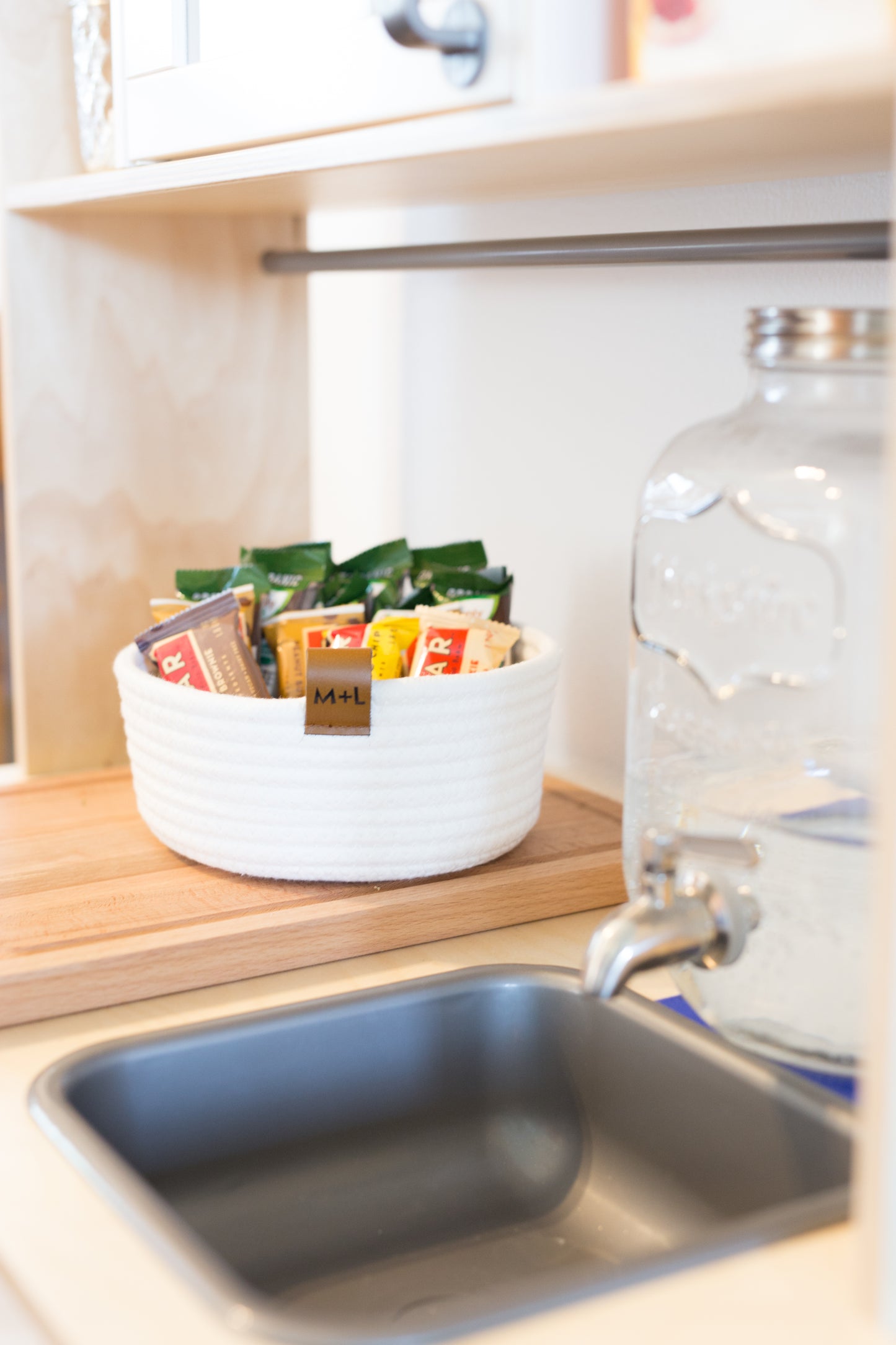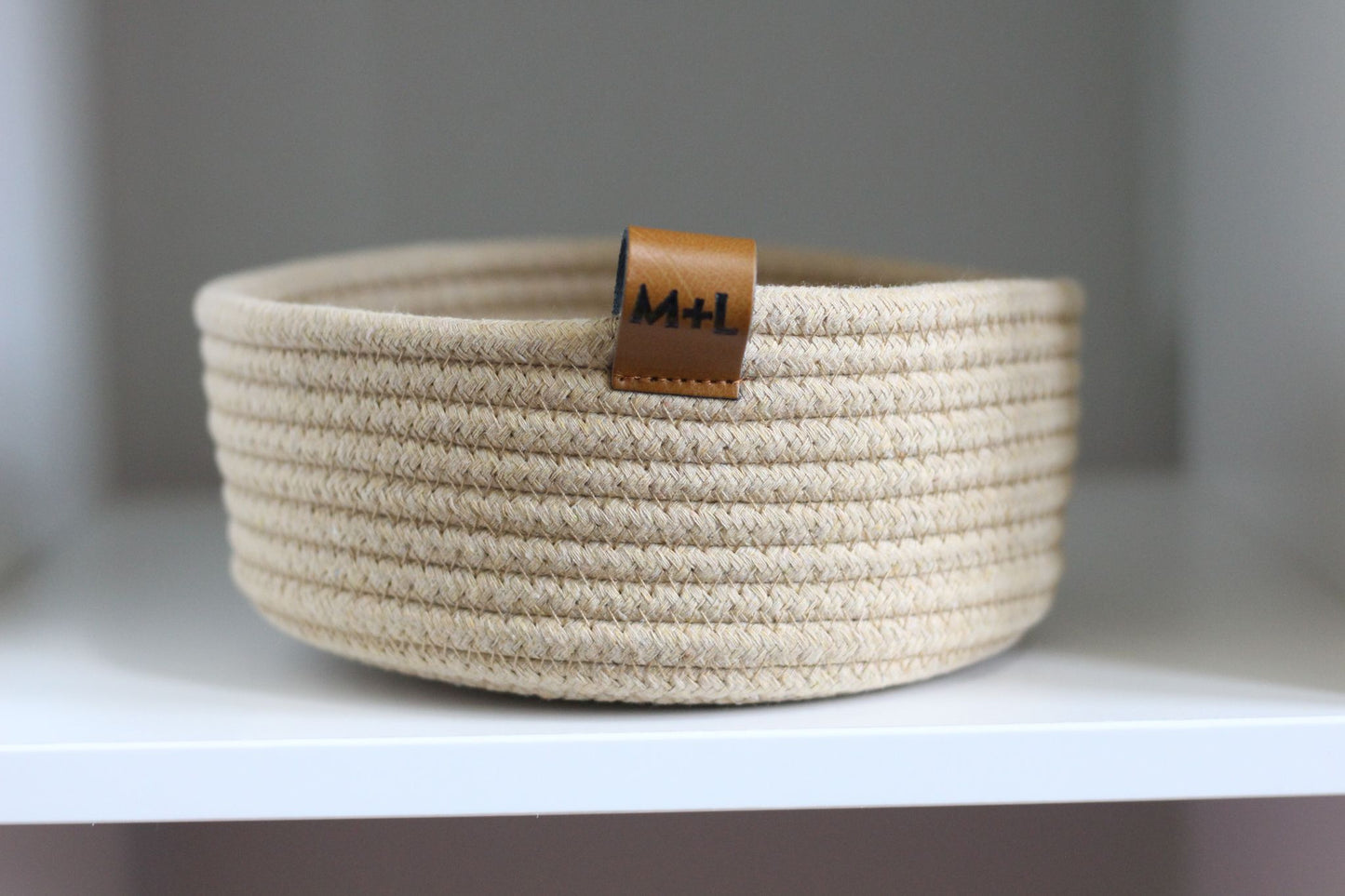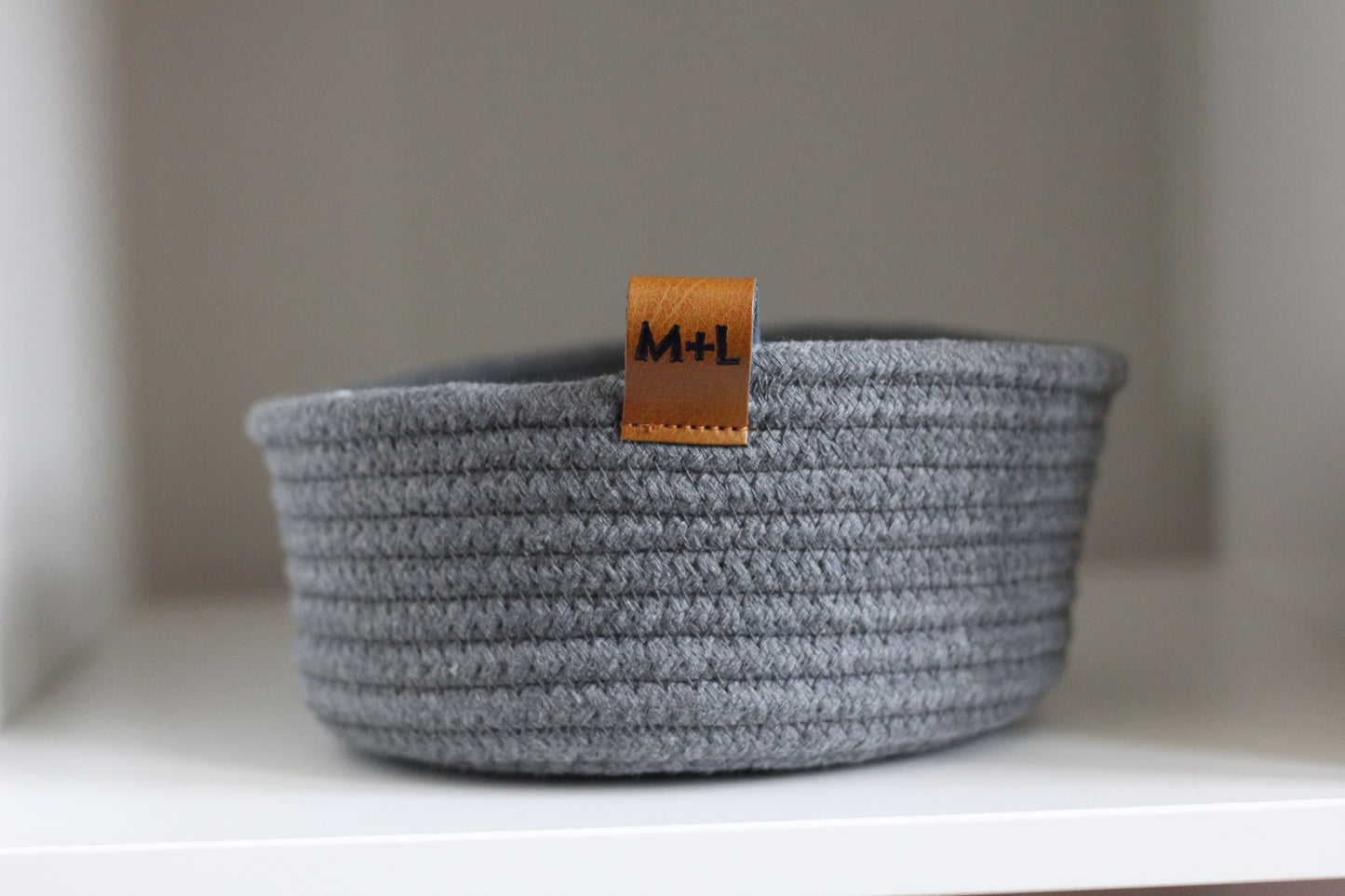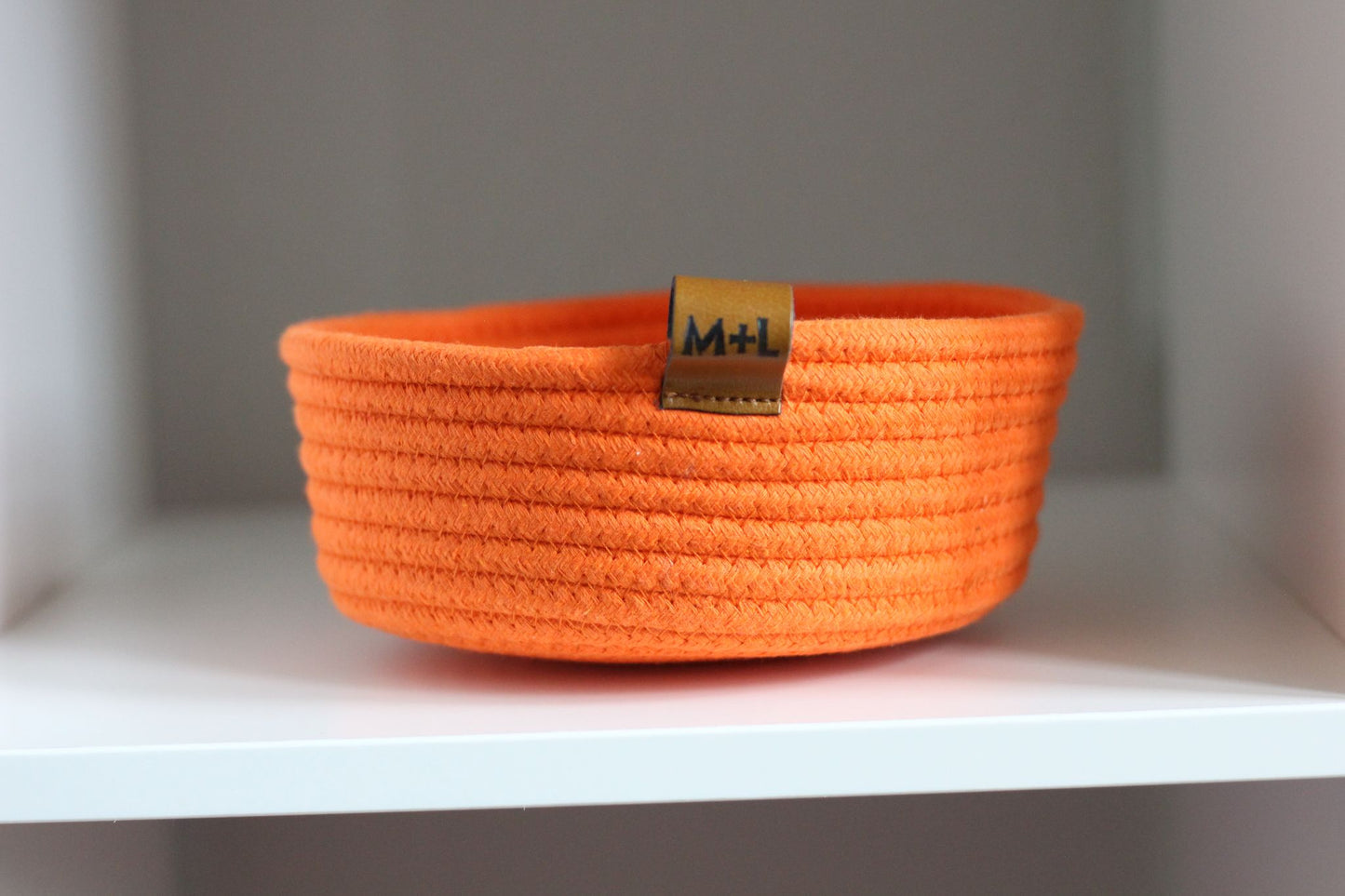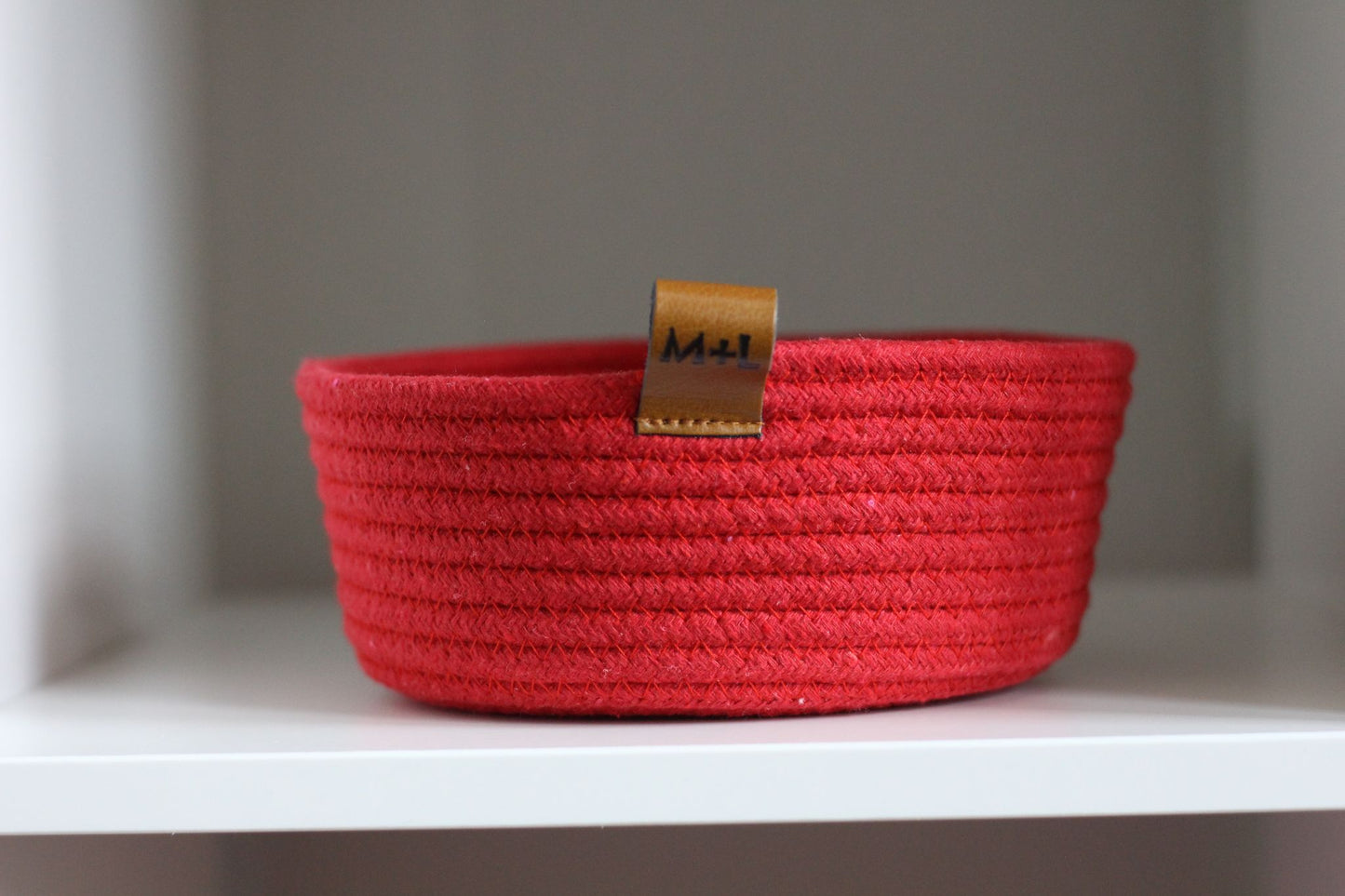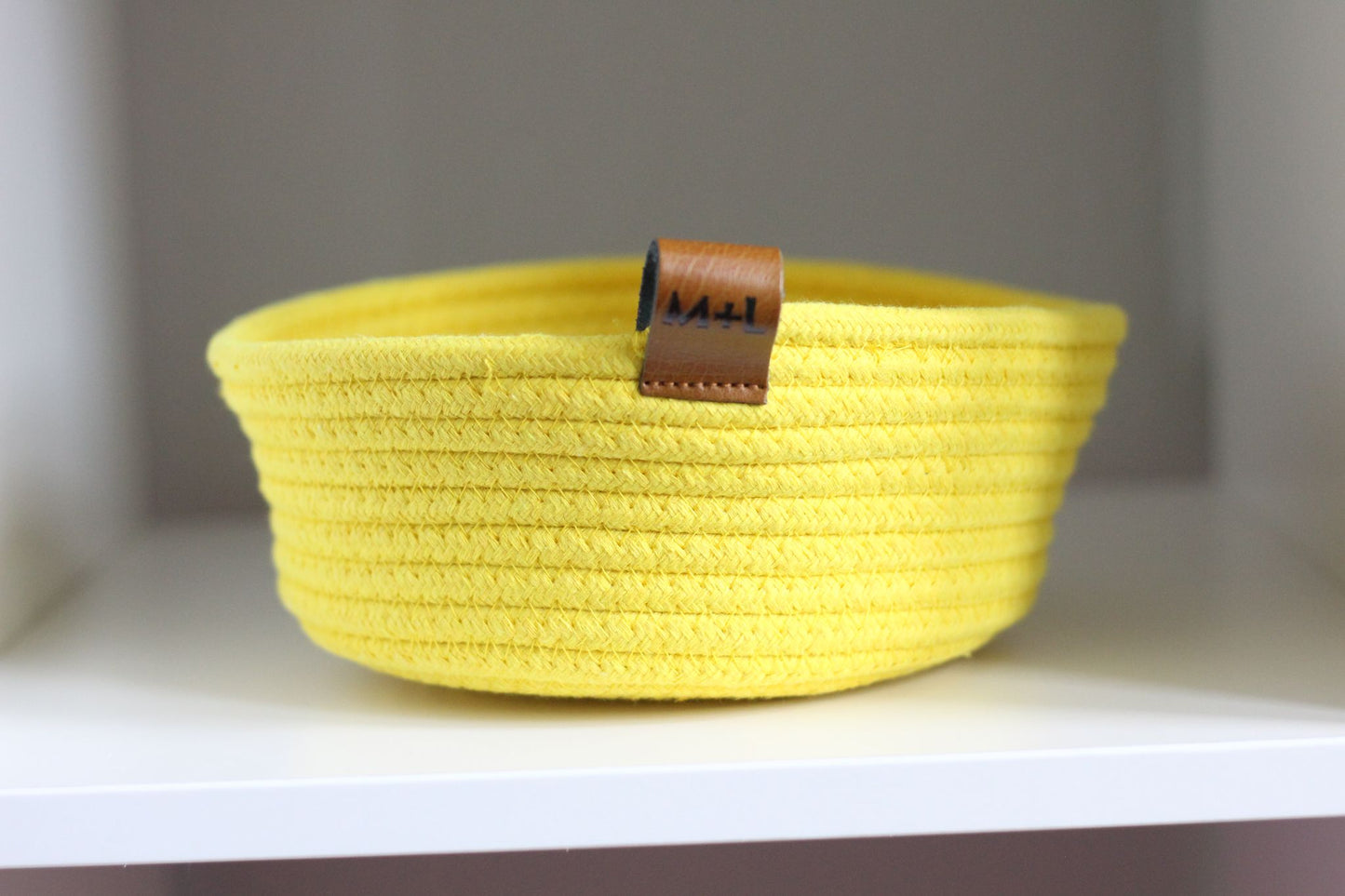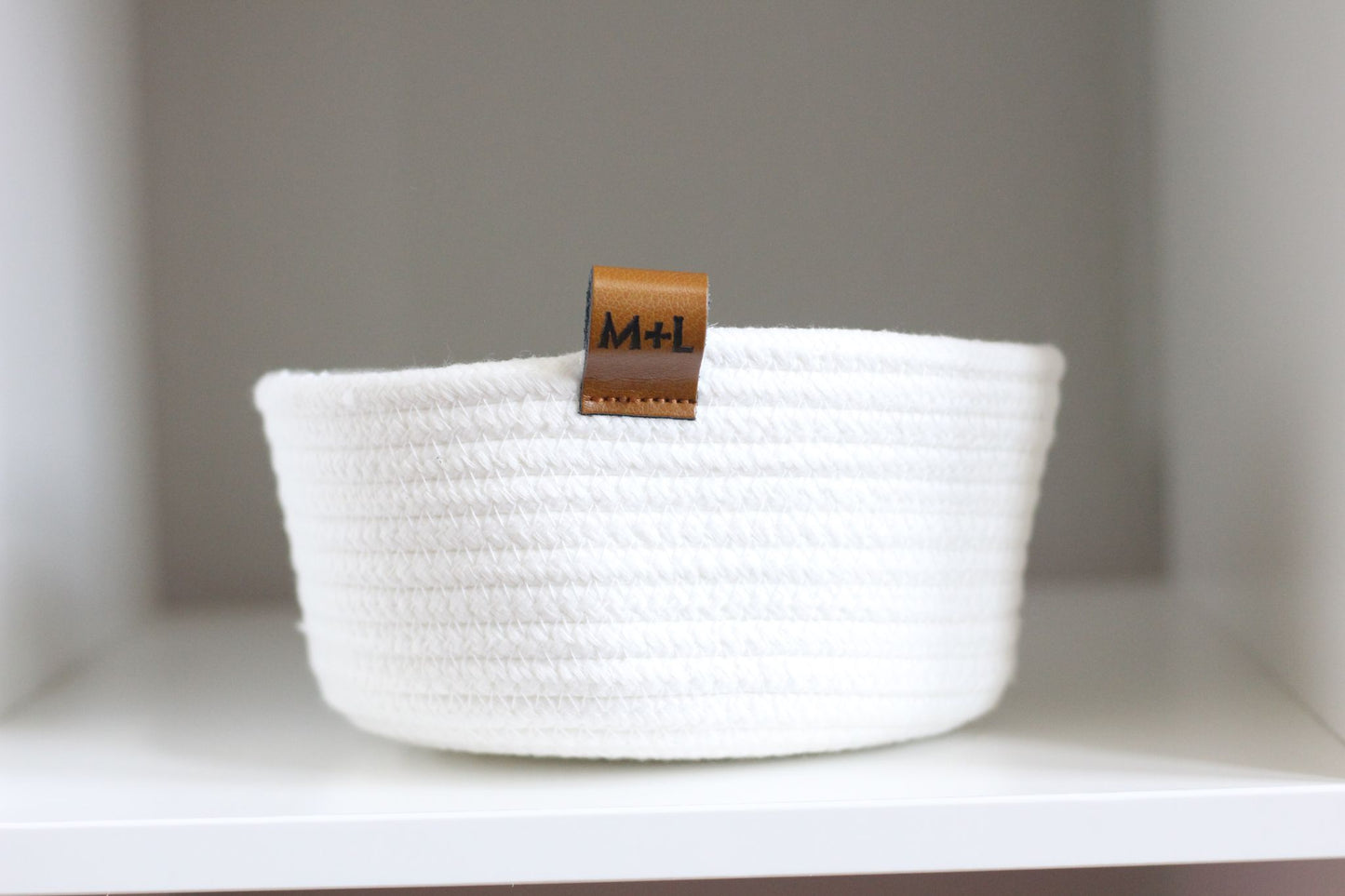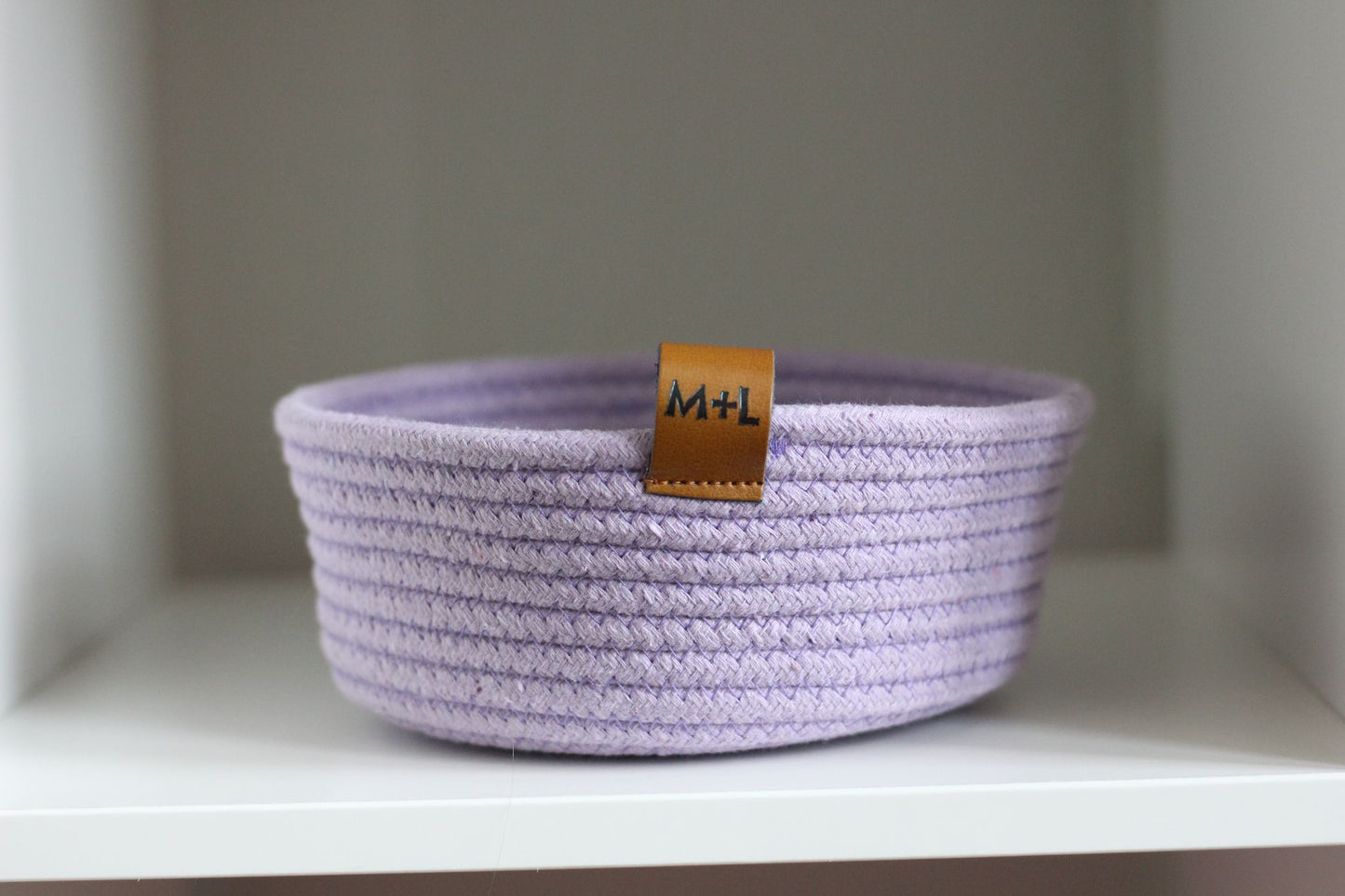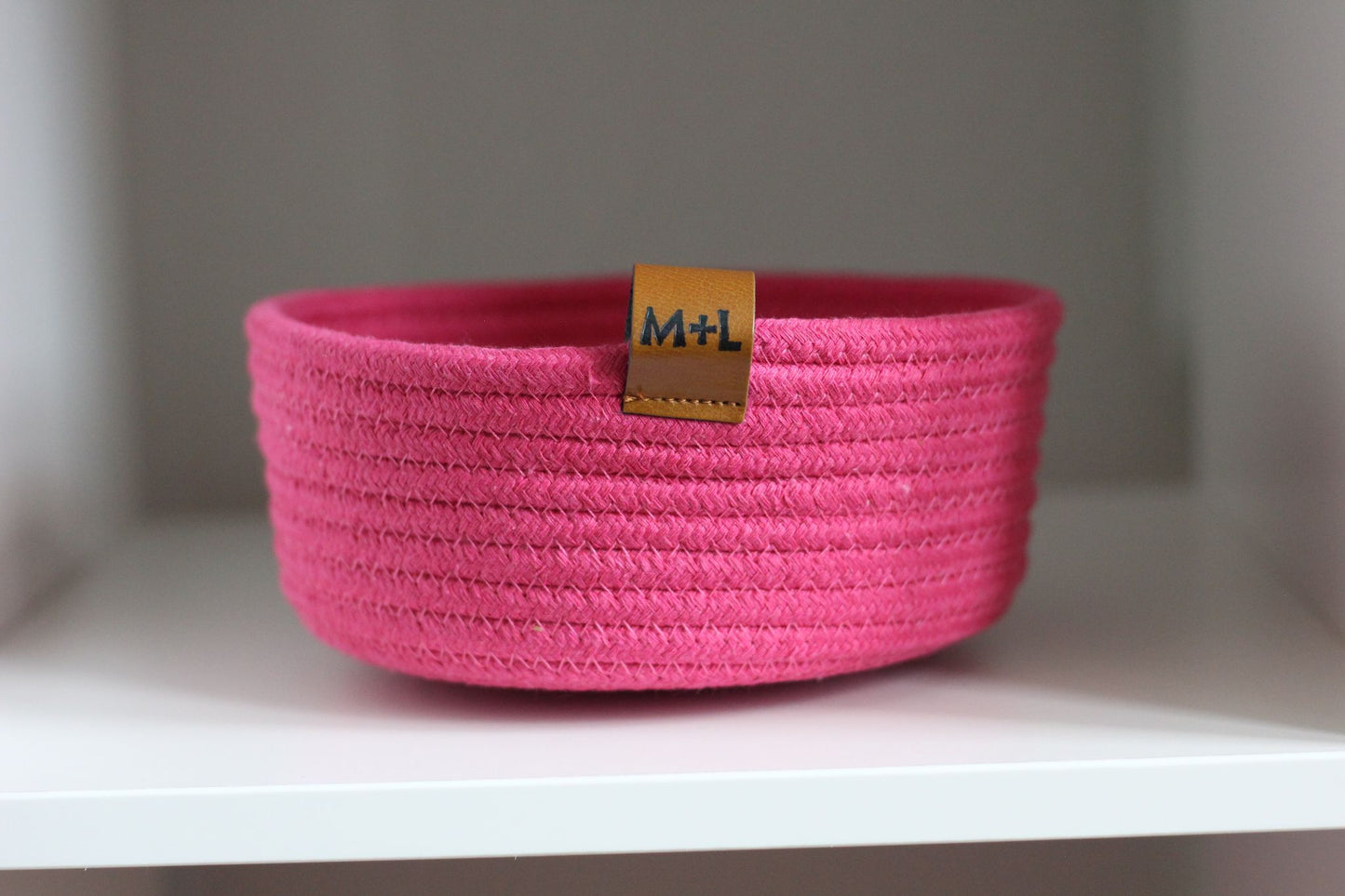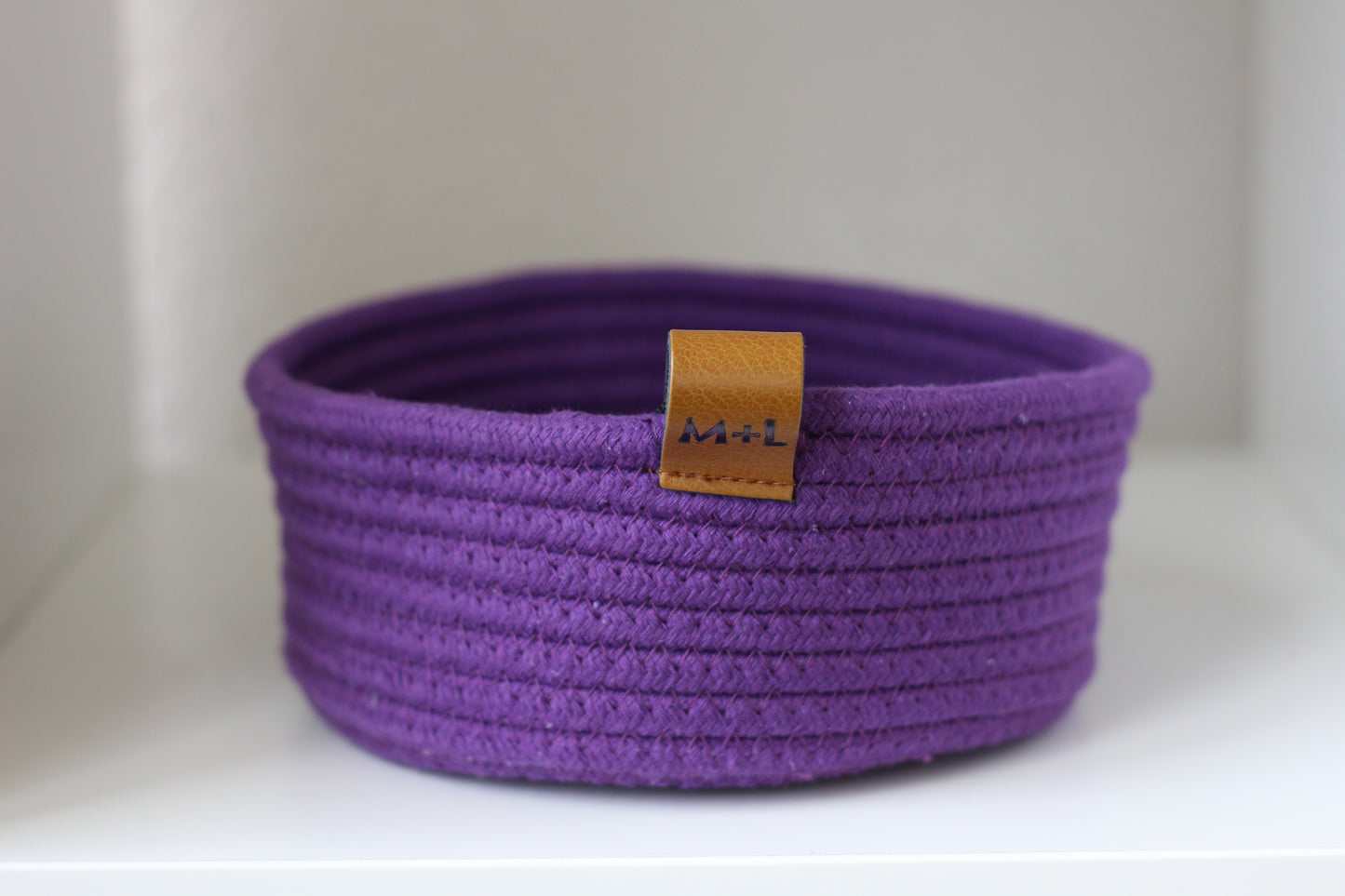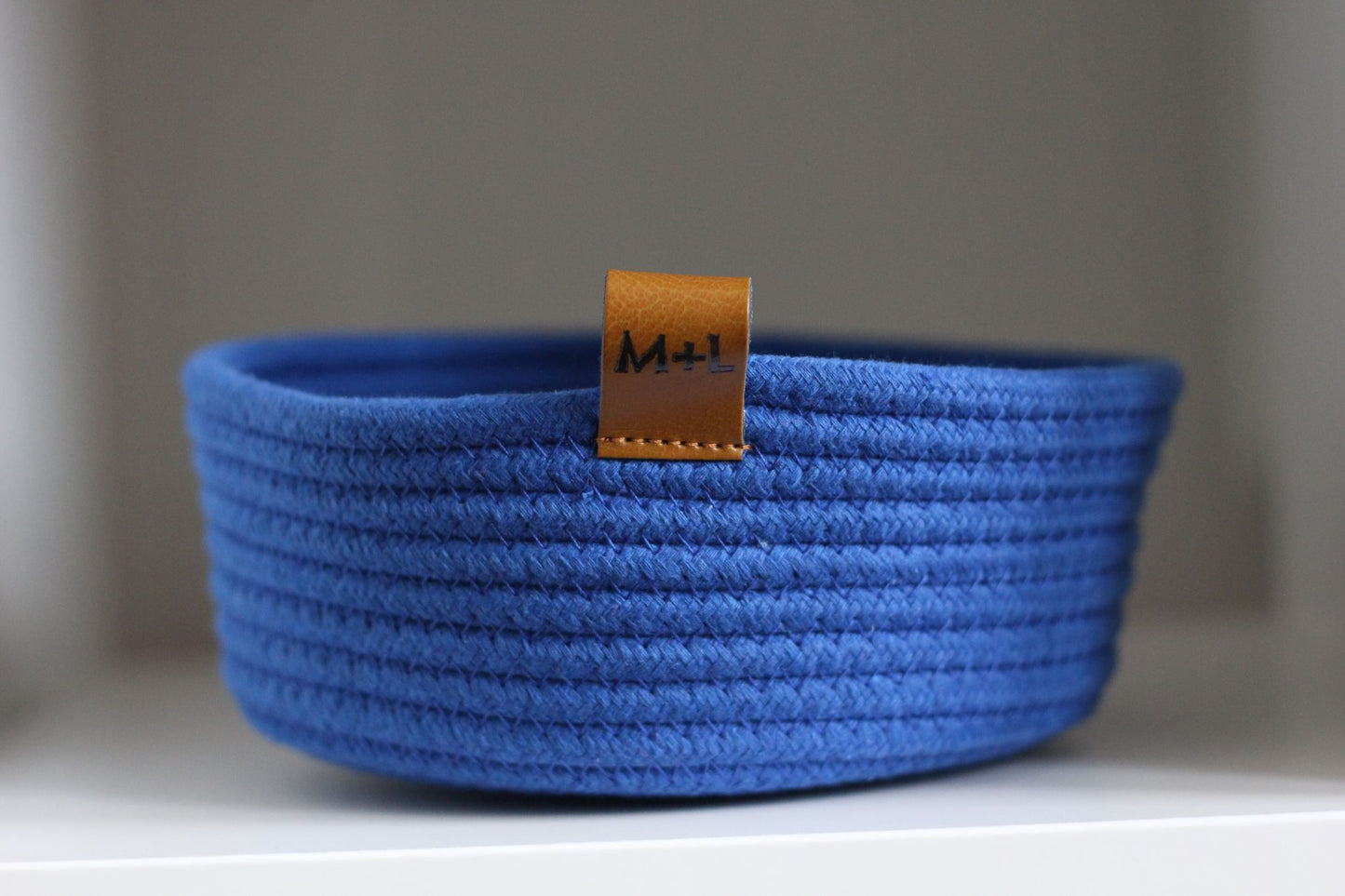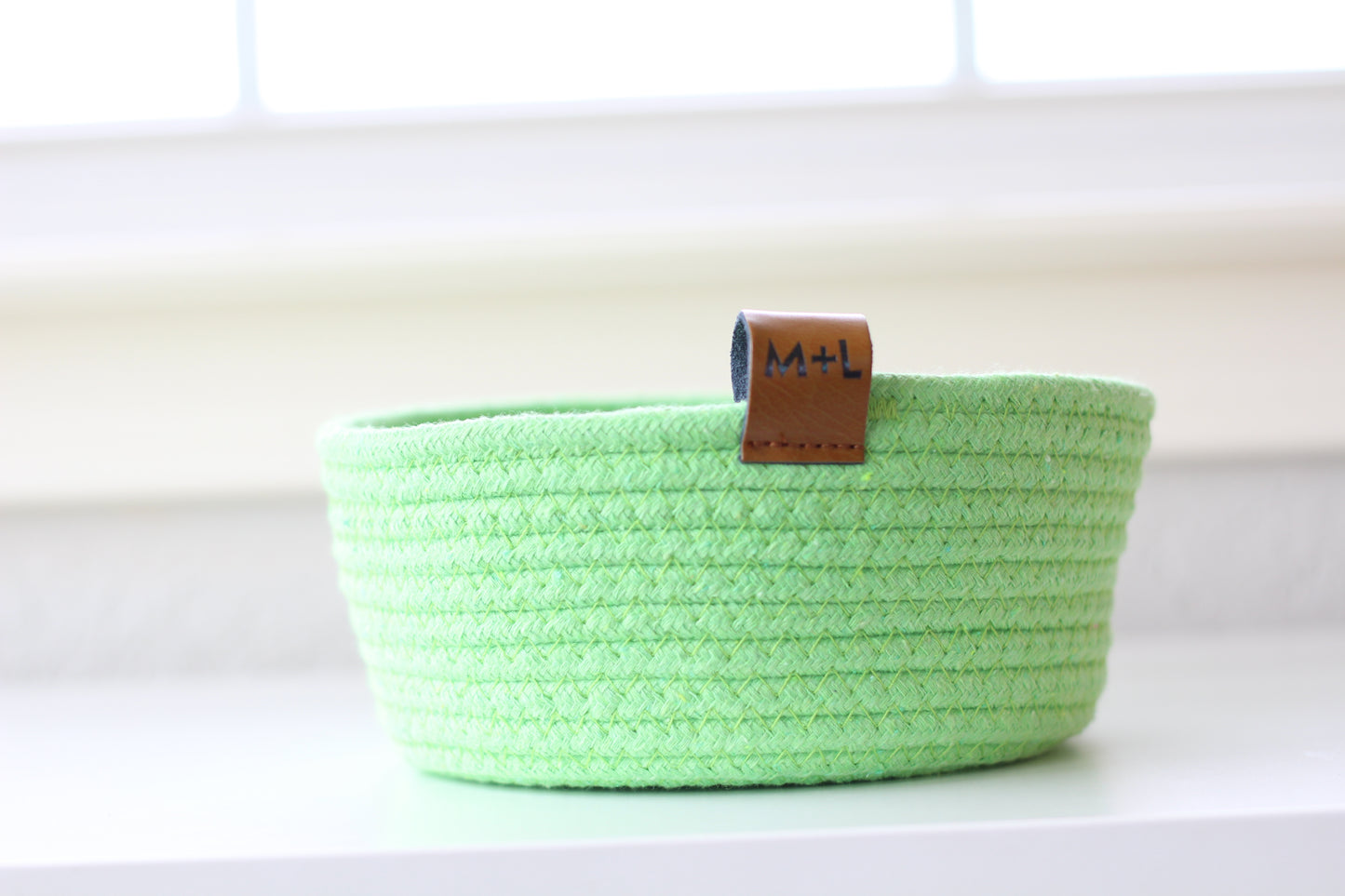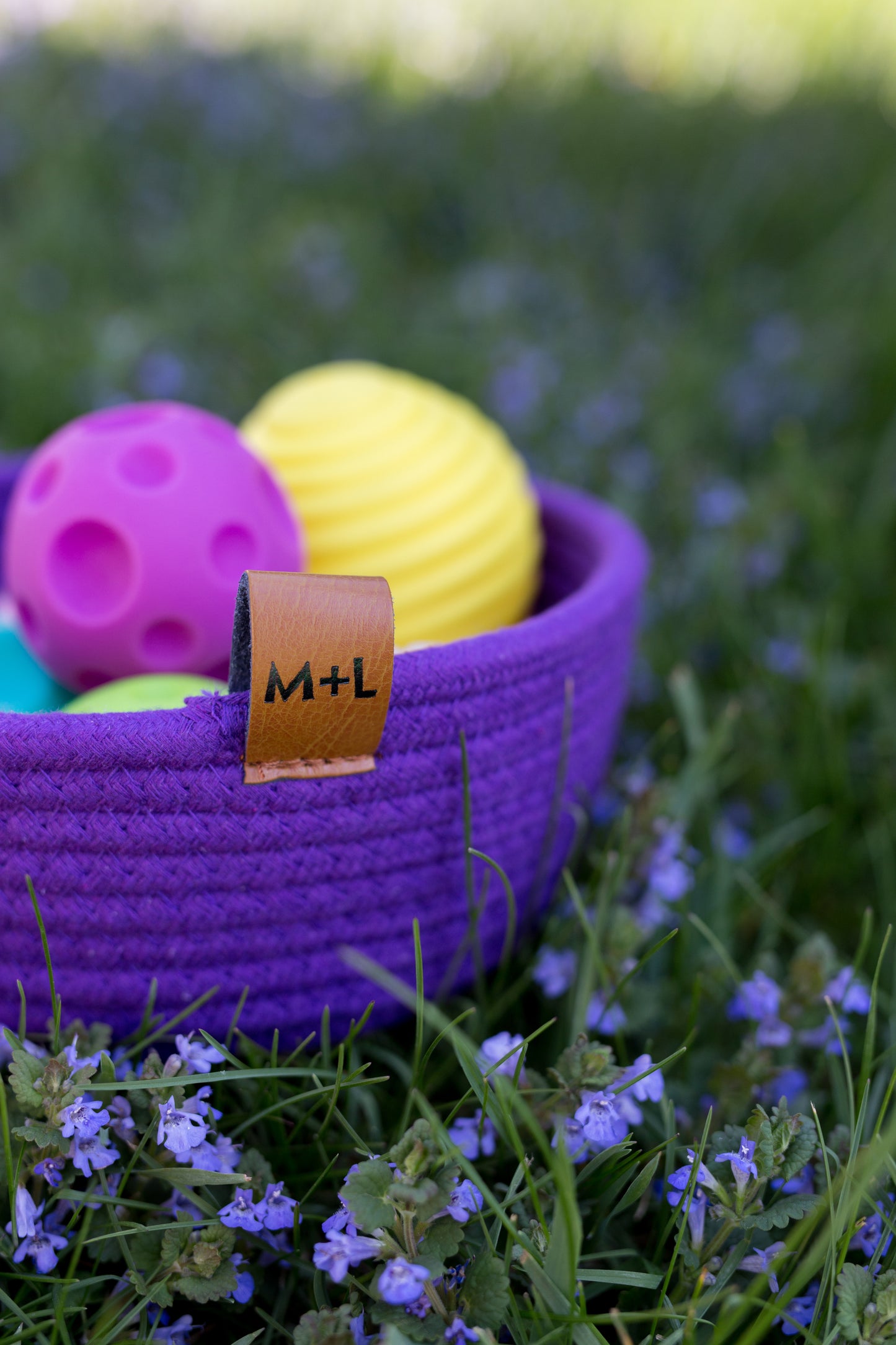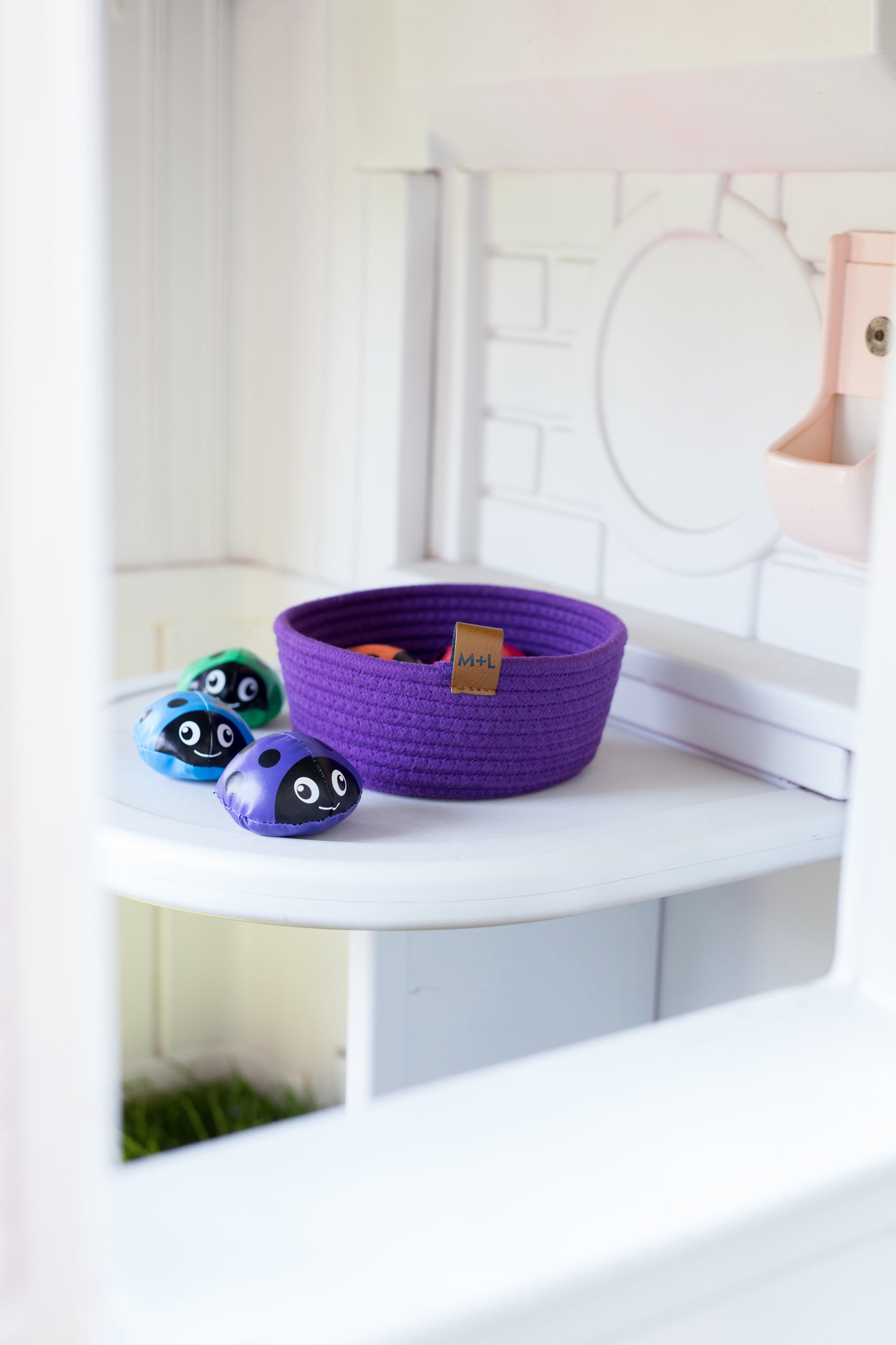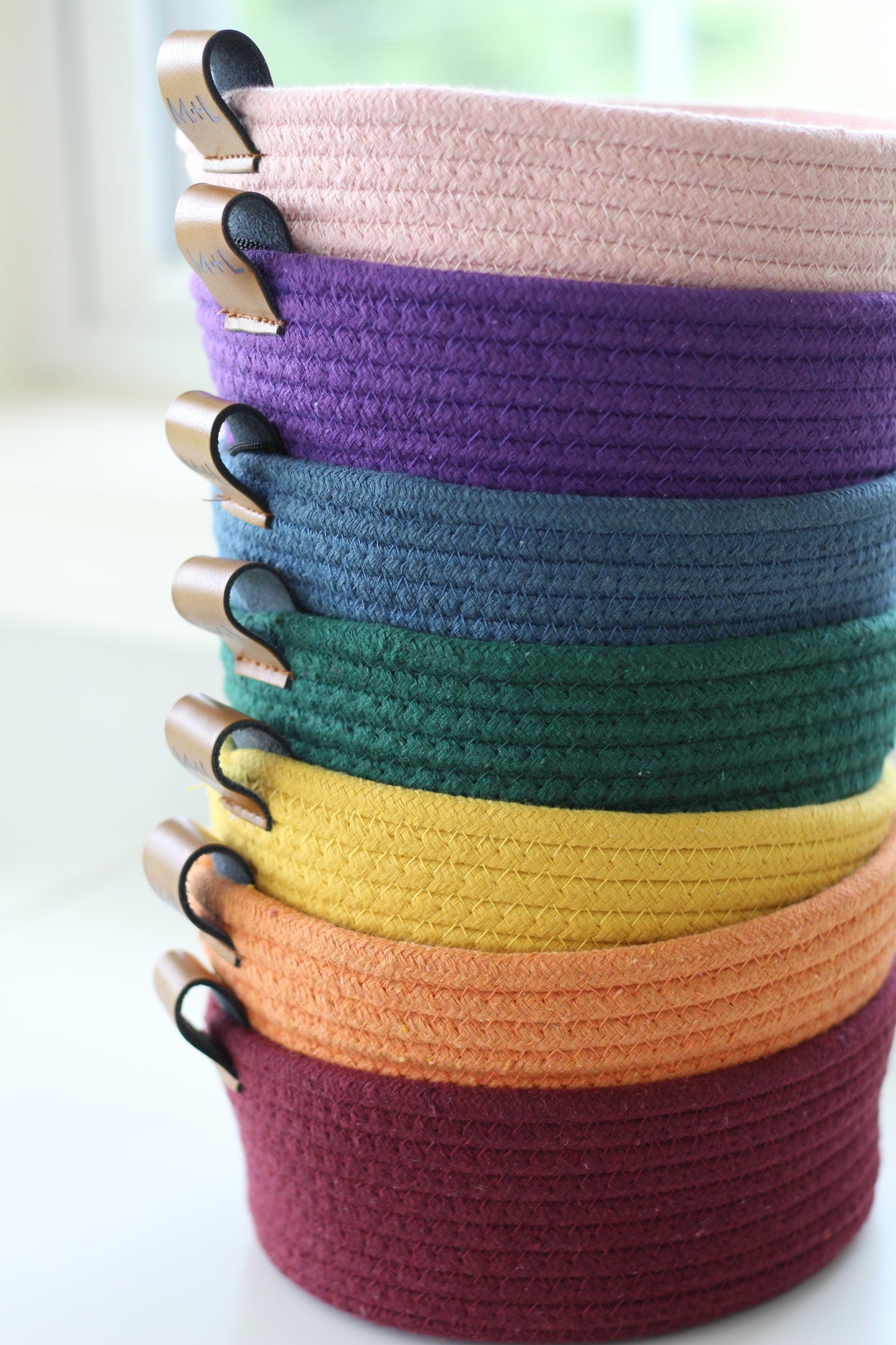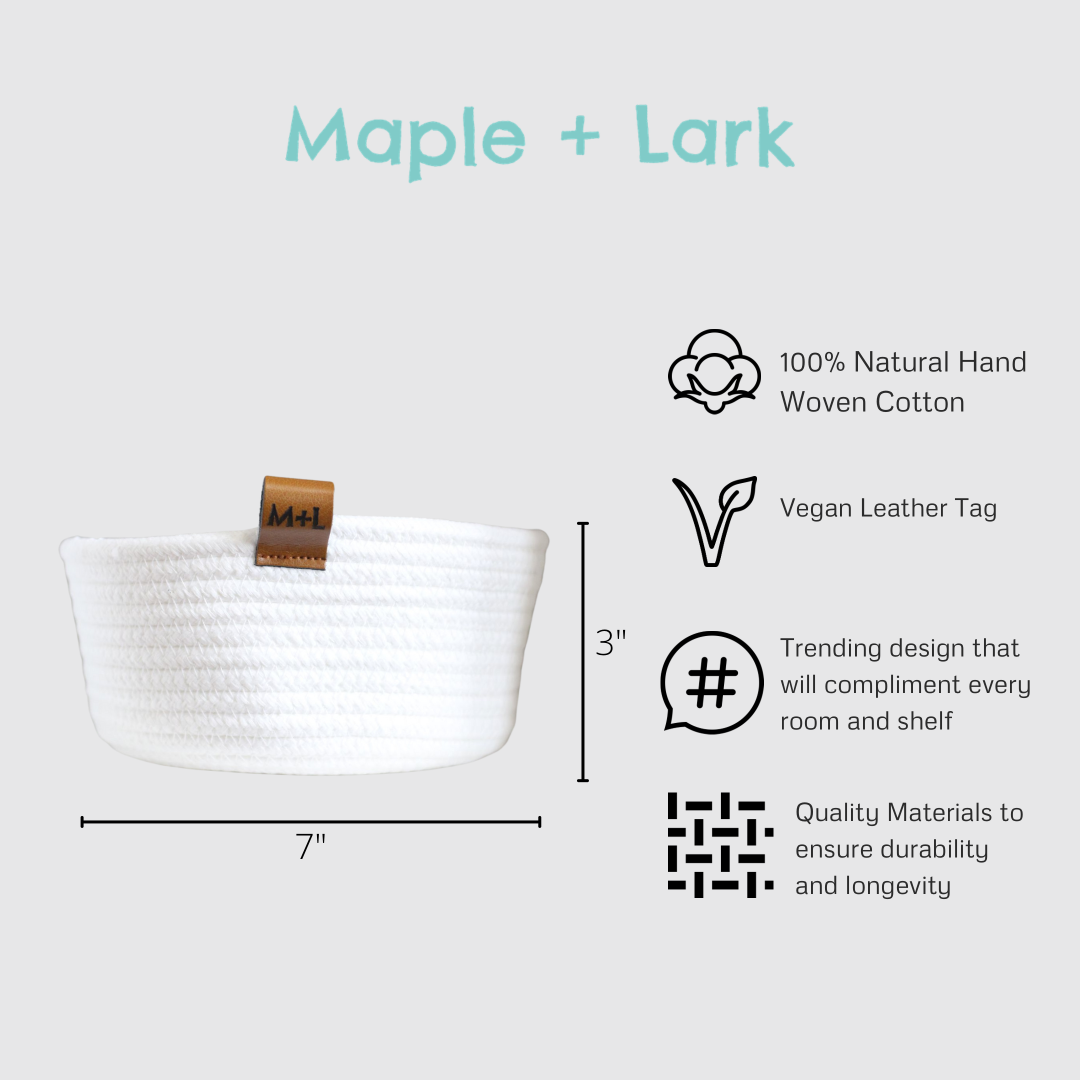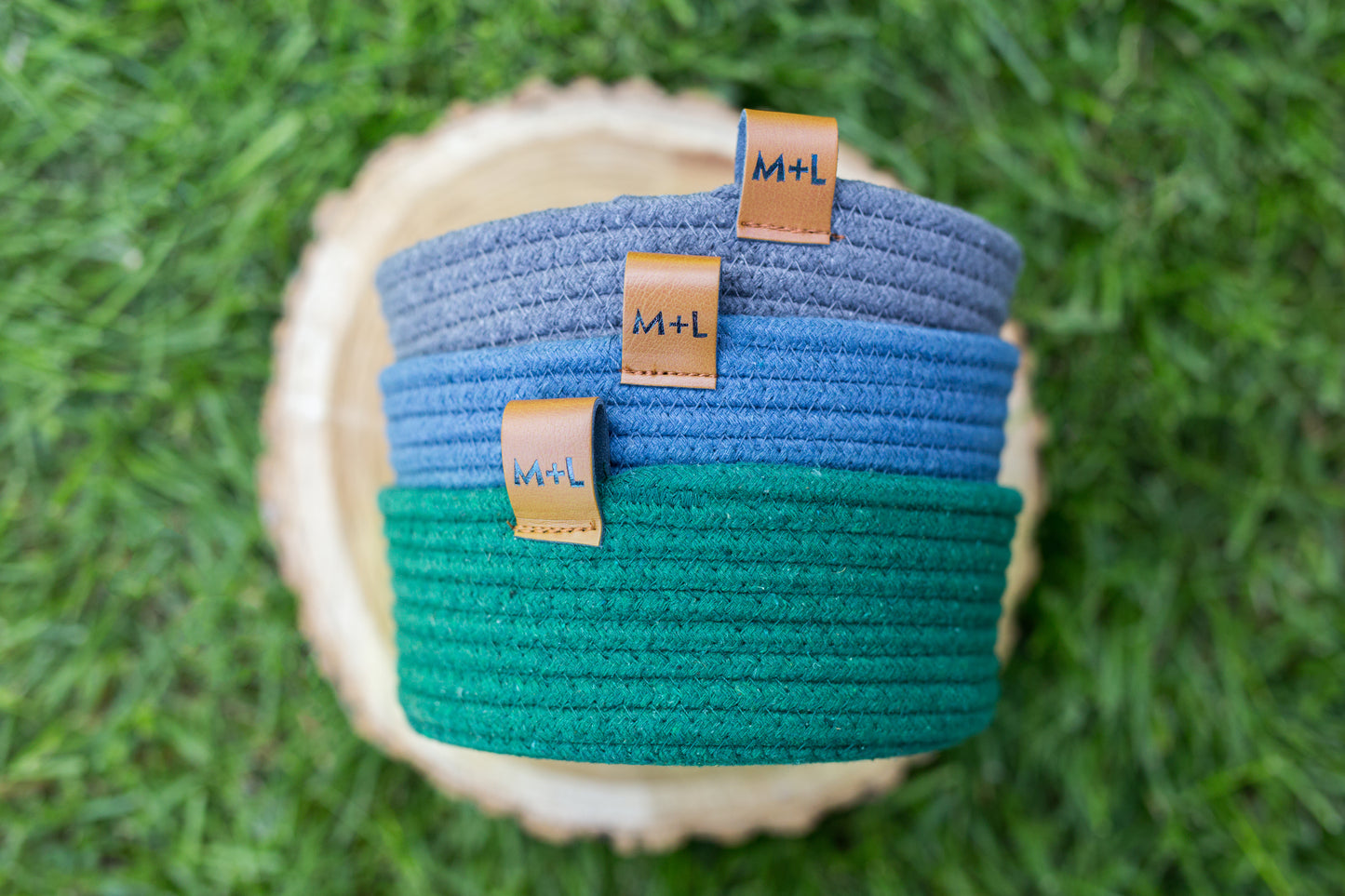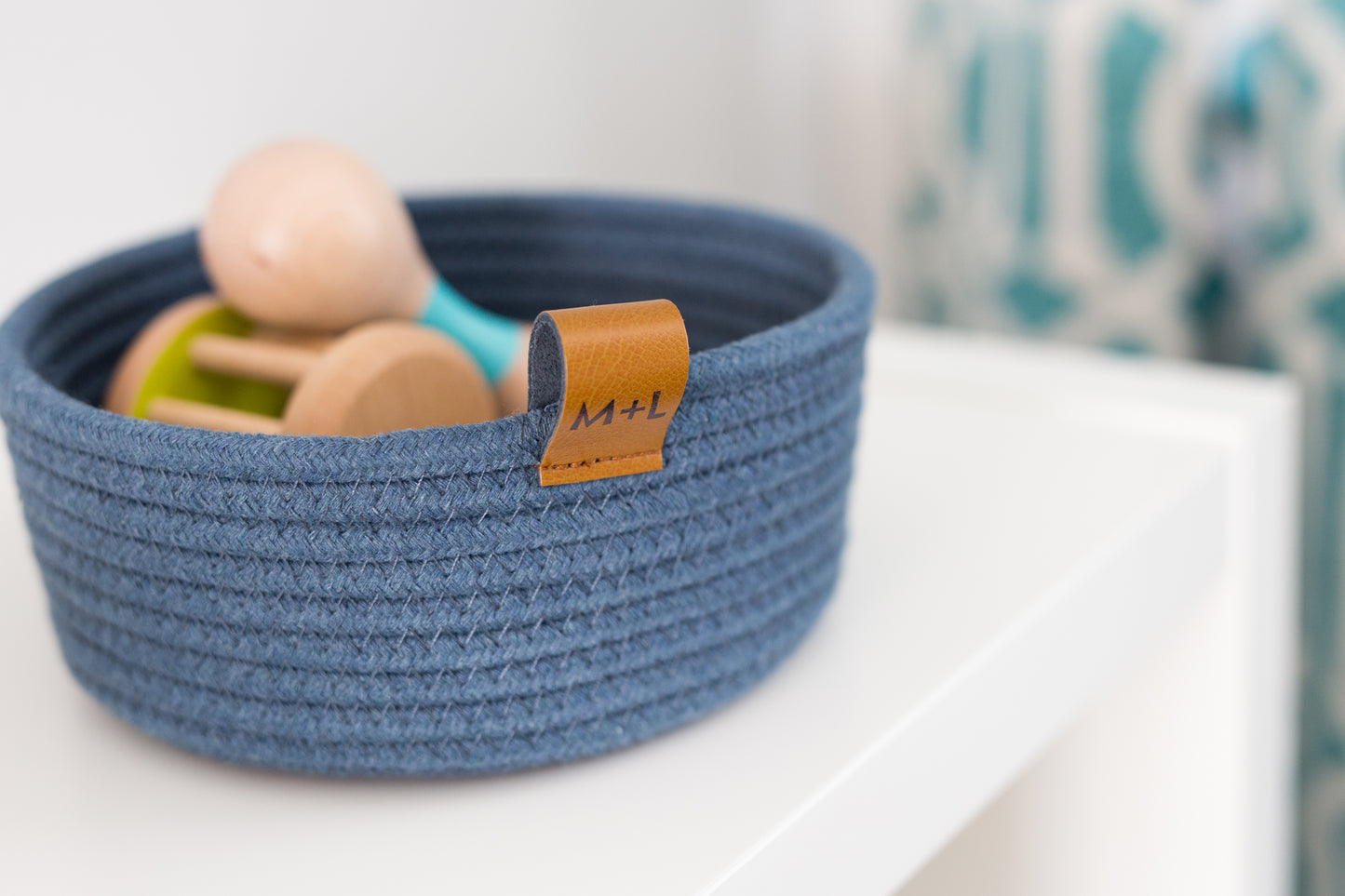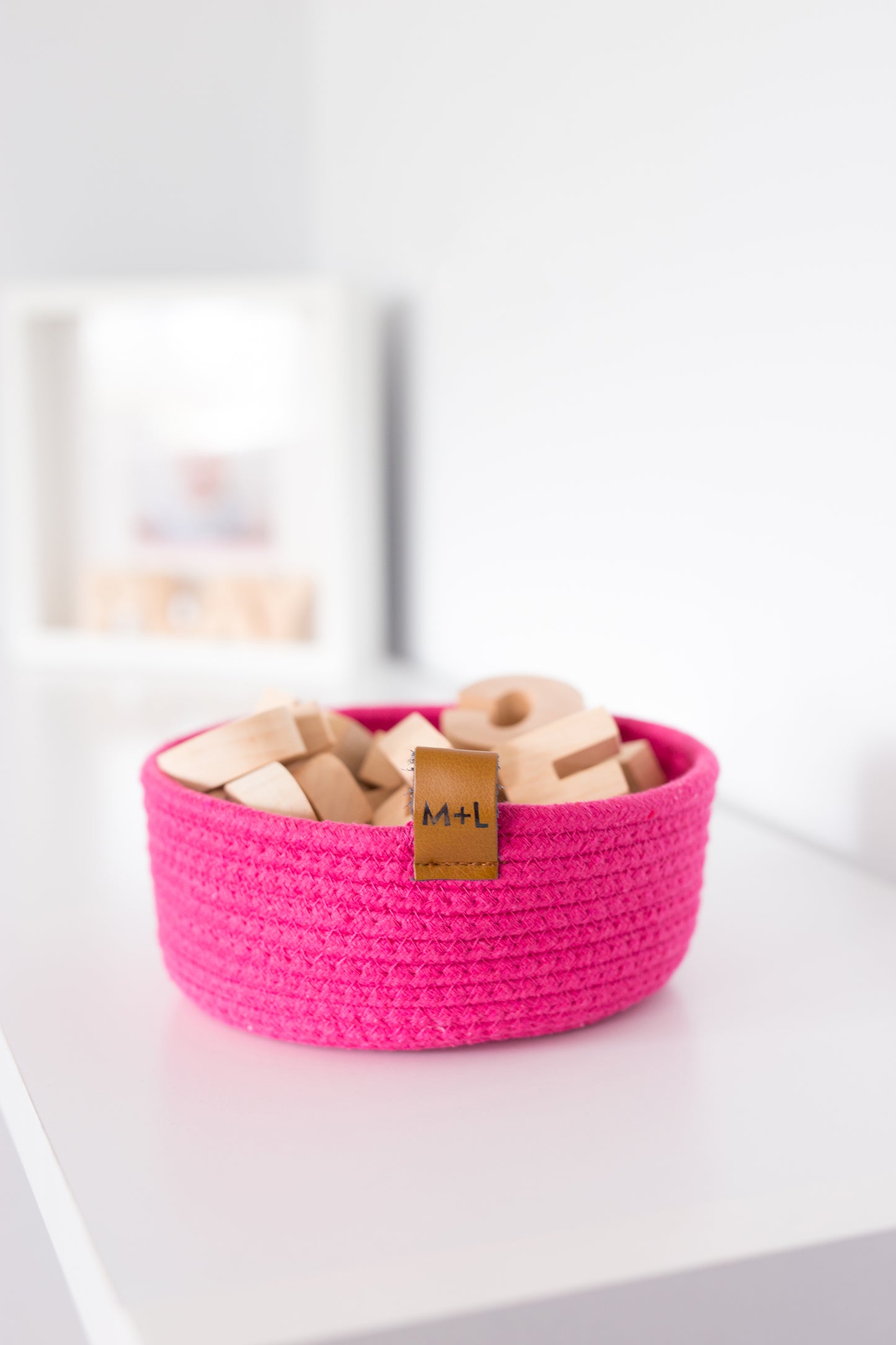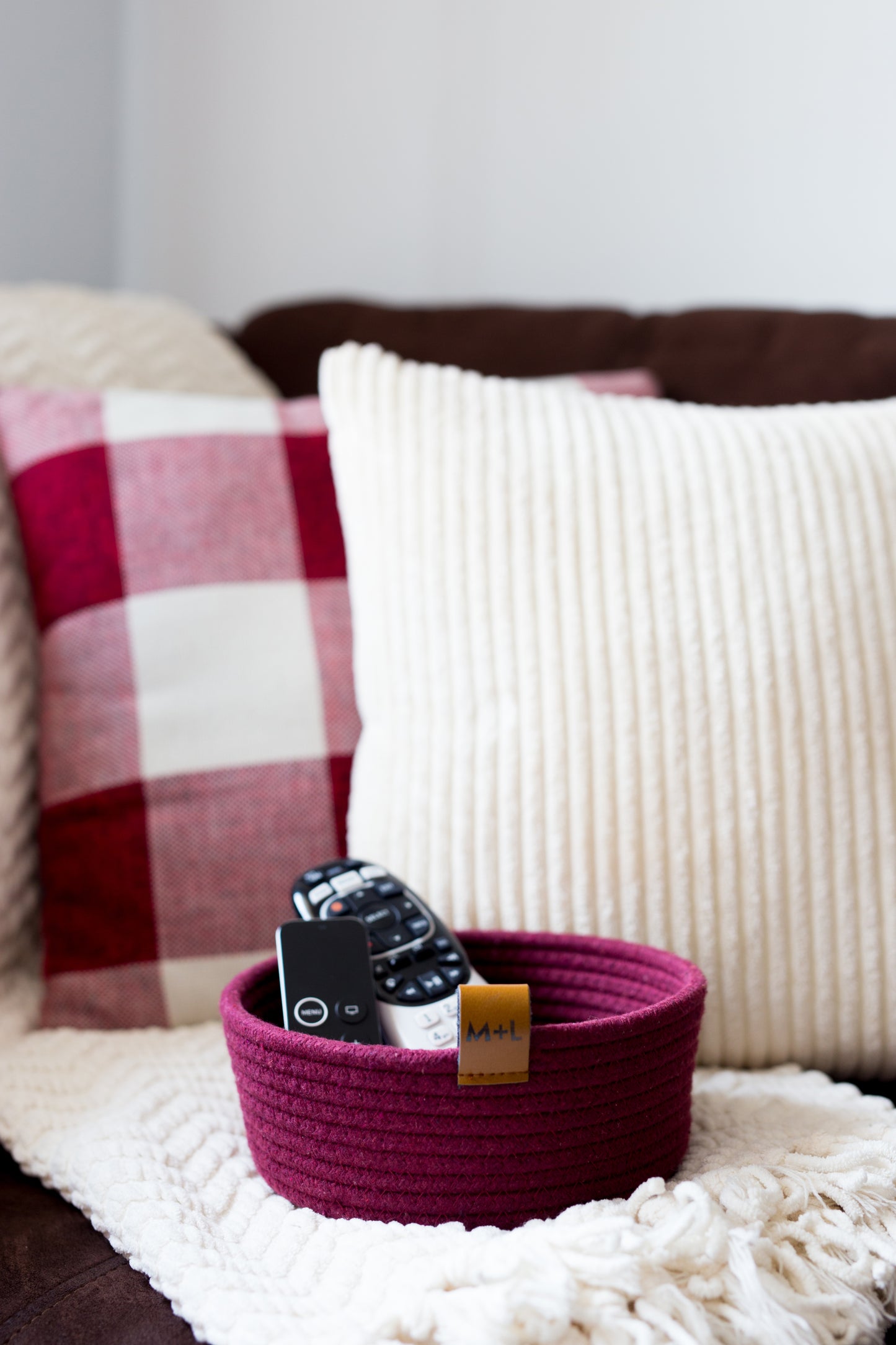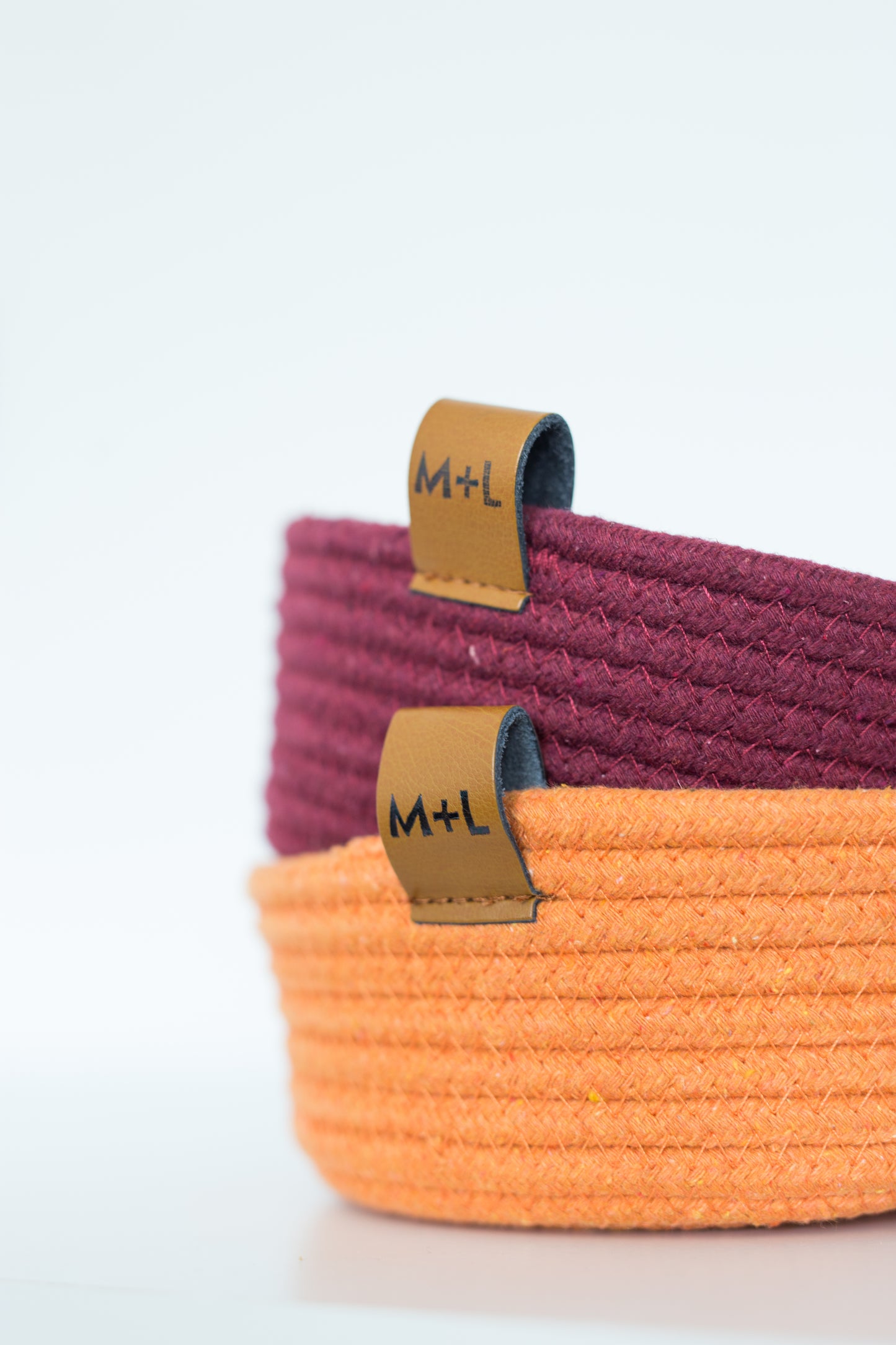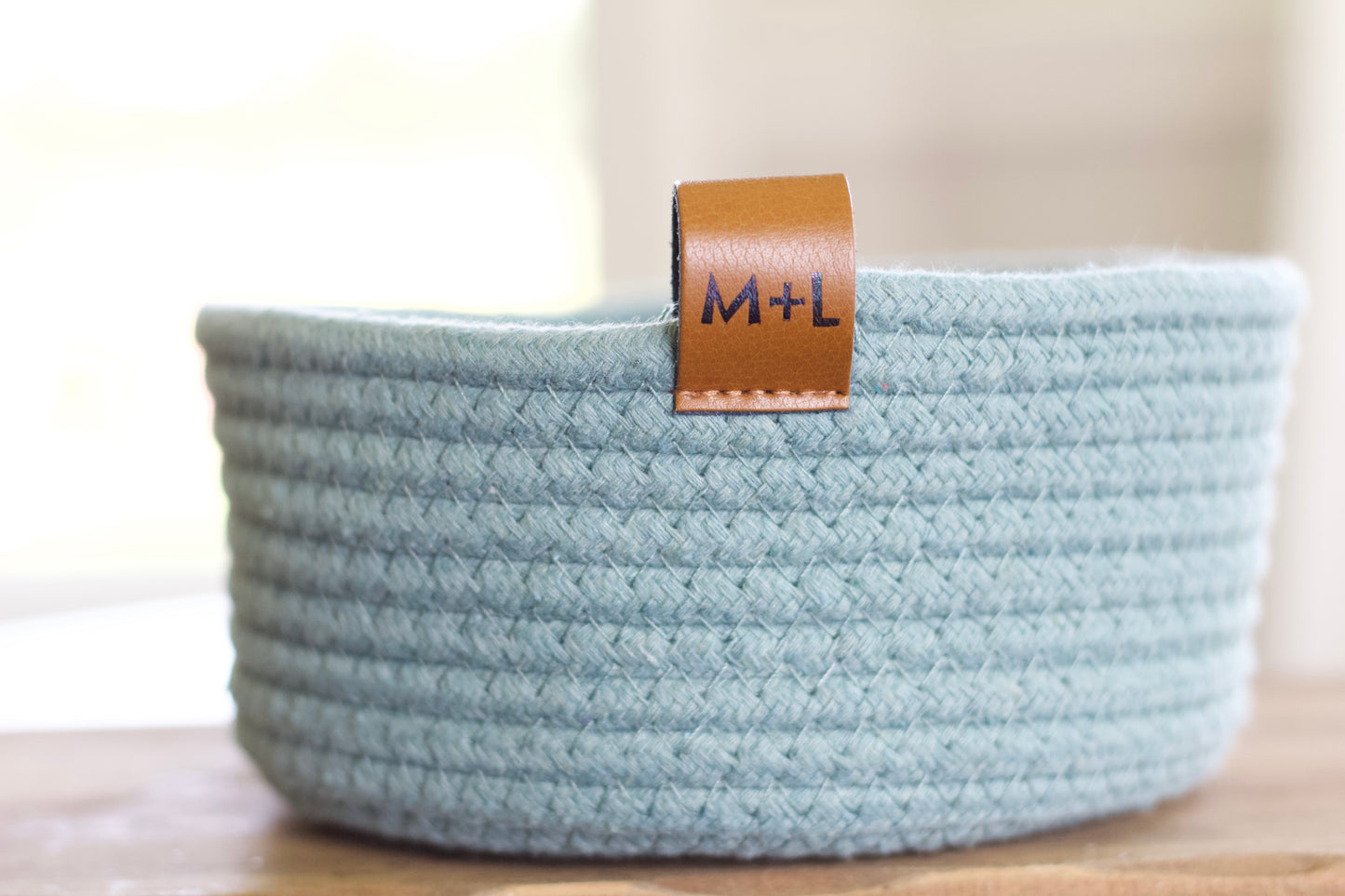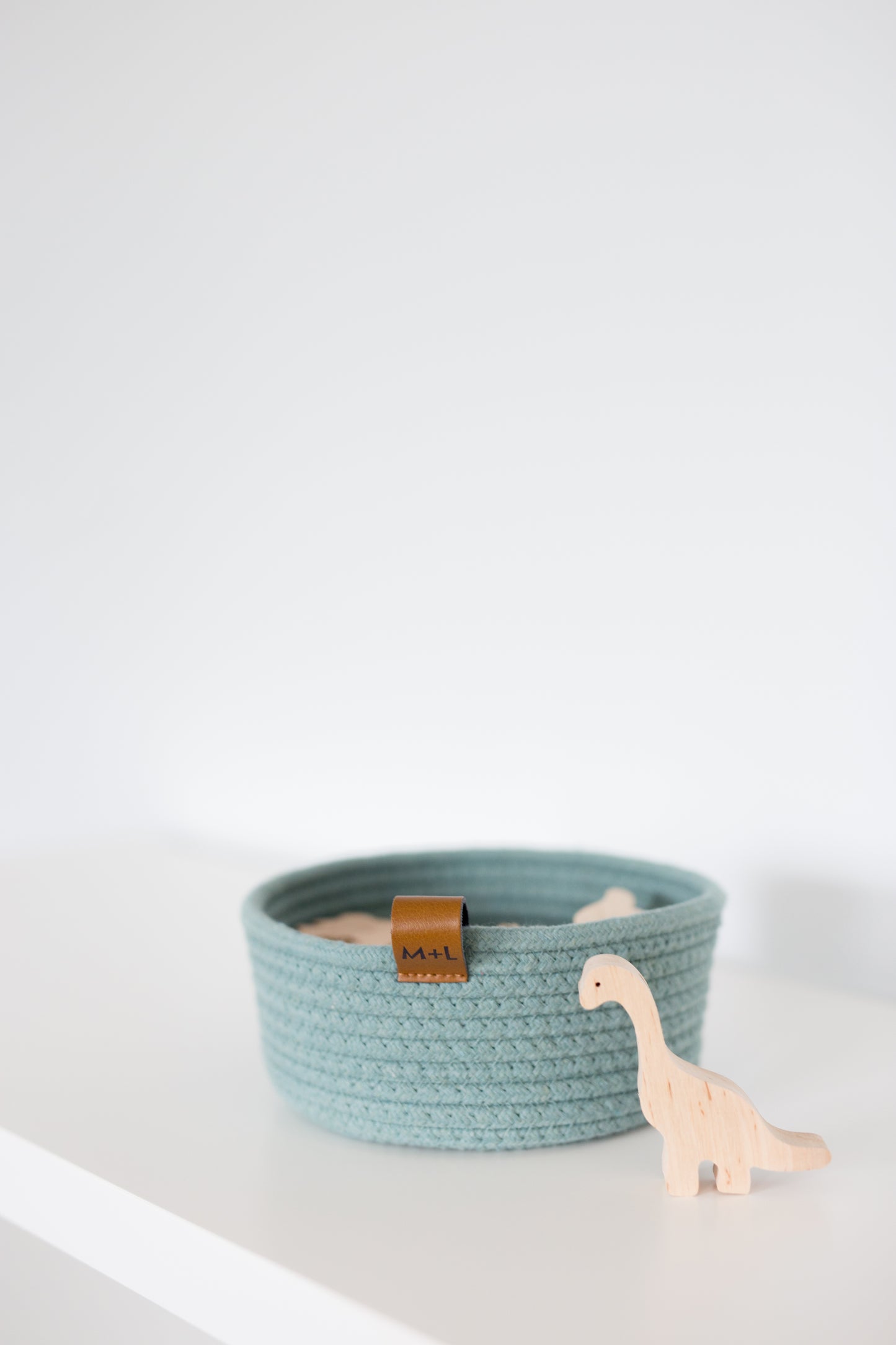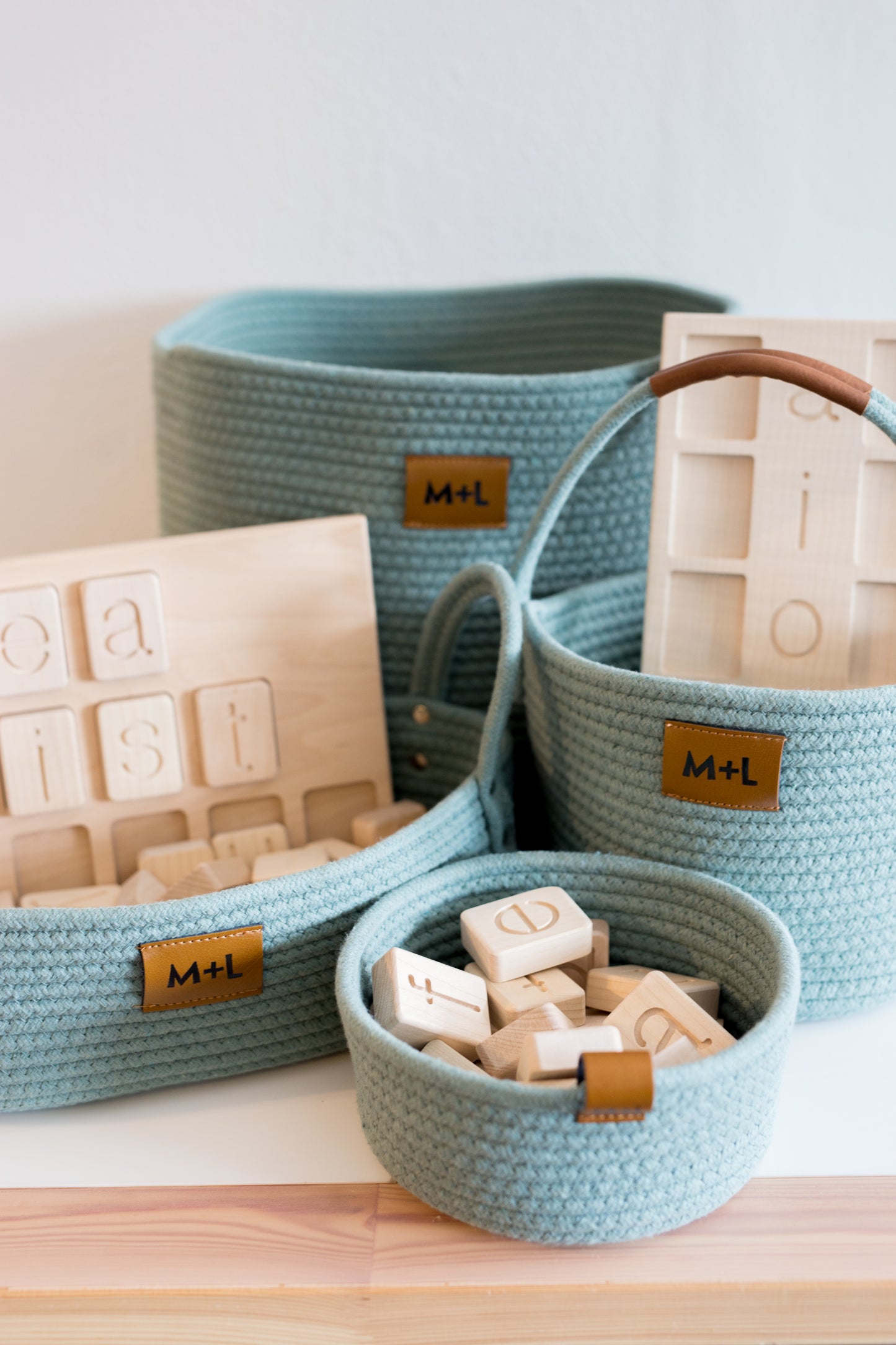 Beautiful catch-all & toy organizers
I use these to organize my kids different character figures, and small toy pieces. They're perfect for kids to carry around too. Plus the large color selection is too good, all the colors or vibrant.
Great baskets
These baskets are great! Perfect for organizing toys and art supplies. They hold up fantastic too, I've had them for several years and they look brand new!
Love how versatile these baskets are!
These, just like all the other baskets that I purchased from maple and lark are so high-quality and so beautiful. I love how versatile they are! 😍 we use them all over our home for storing things for our family and also for our toys! Definitely recommend if you are looking for some thing that is beautiful and will add to your home decor. They are also very durable so they will last a long time! 😍
Promise basket--perfect for my keys
I put the promise basket by my door and I can put my keys, lip balm, whatever I need to grab to take with me before leaving the house.
First time buyer😎
I couldn't be more pleased with the simple beauty, craftsmanship and functionality of the baskets that I got in several sizes. Some will go for Xmas presents but I'm certain I'll be back for more.