Share
Gather Rope Basket
These versatile baskets are made for the home in mind, if you are homeschooling at the kitchen table looking for the perfect morning basket or if you are organizing your pantry shelves, the Gather basket can help keep everything in place. Gather is a home essential for every room, including the play room. While maintaining a low profile for children to see while keeping everything neatly in it's place. The handles provide extra ease to move the basket down from the play shelf without spilling the contents as this is a larger basket for them to carry. We know the Gather basket will be the perfect edition to your M+L basket collection. 
 Made with quality hand crafted rope, machine stitched to provide extra strength and sturdiness. These are beautifully handmade by fair trade employees in Asia. Our company loves supporting families across the globe as we bring in products from around the world and USA!

M+L Essentials
9-10" Width
3.5-4" Depth
11-12" Length
100% Cotton
Vegan Leather Tag
Ethically Made 
 Warning: Adult supervision is required at all times. Intended for children ages 3+. Many of our products contain small parts and should not be used by children under the age of 3. By purchasing our products you are assuming all risks associated with use. Please read our full liability disclosures here. In the event that a product should break, please discontinue use immediately.  Maple and Lark is not responsible for any misuse of products.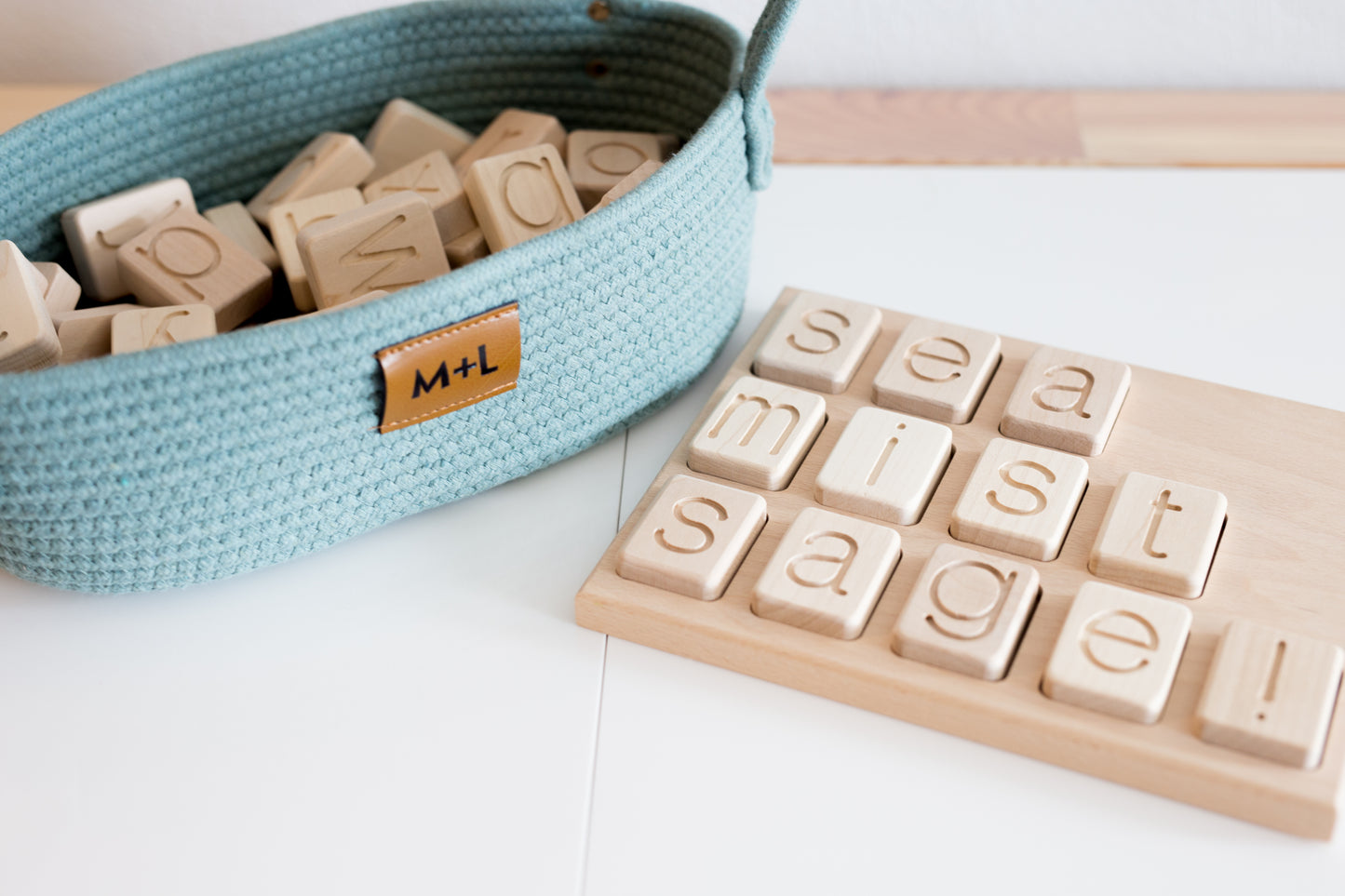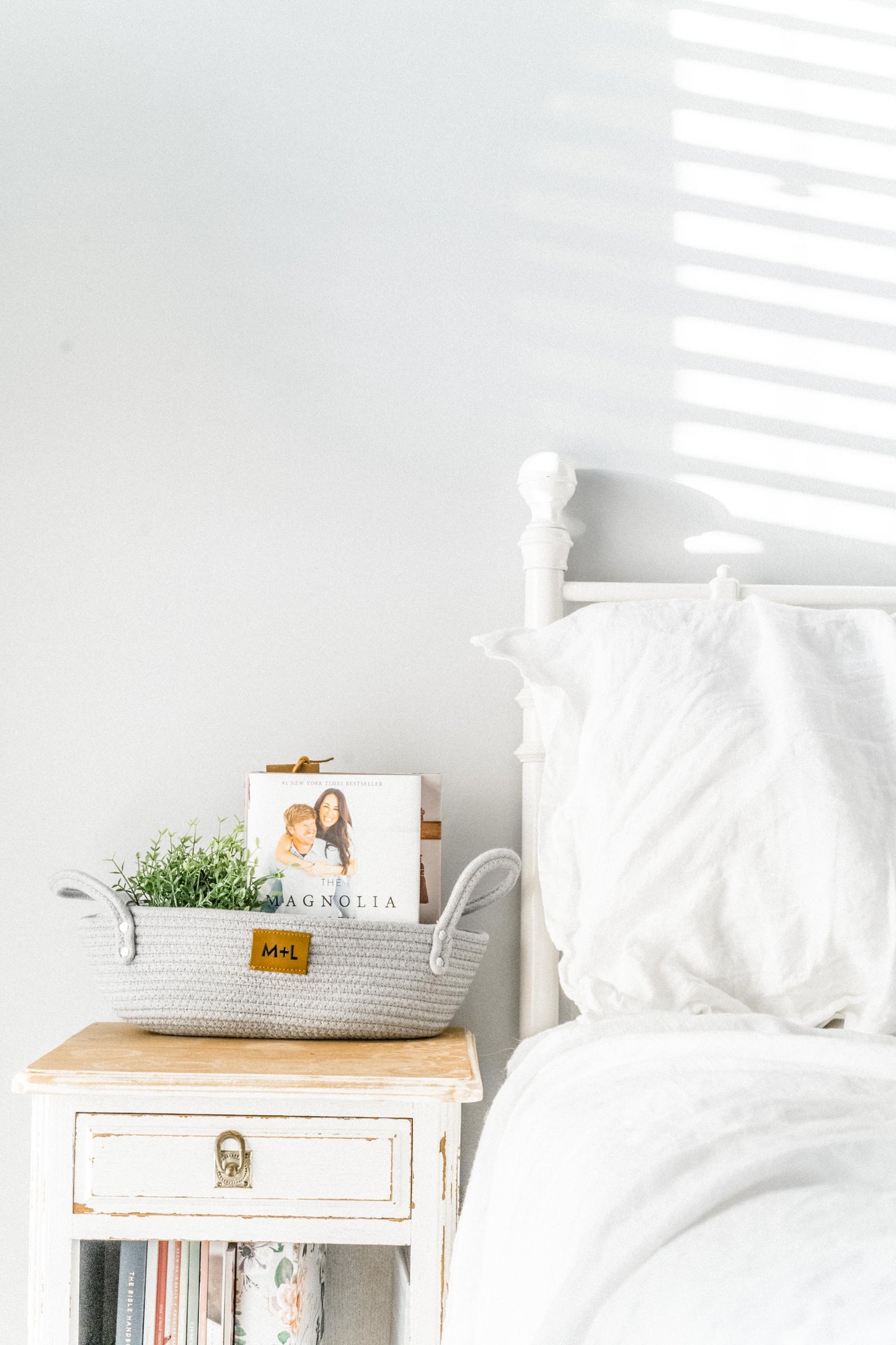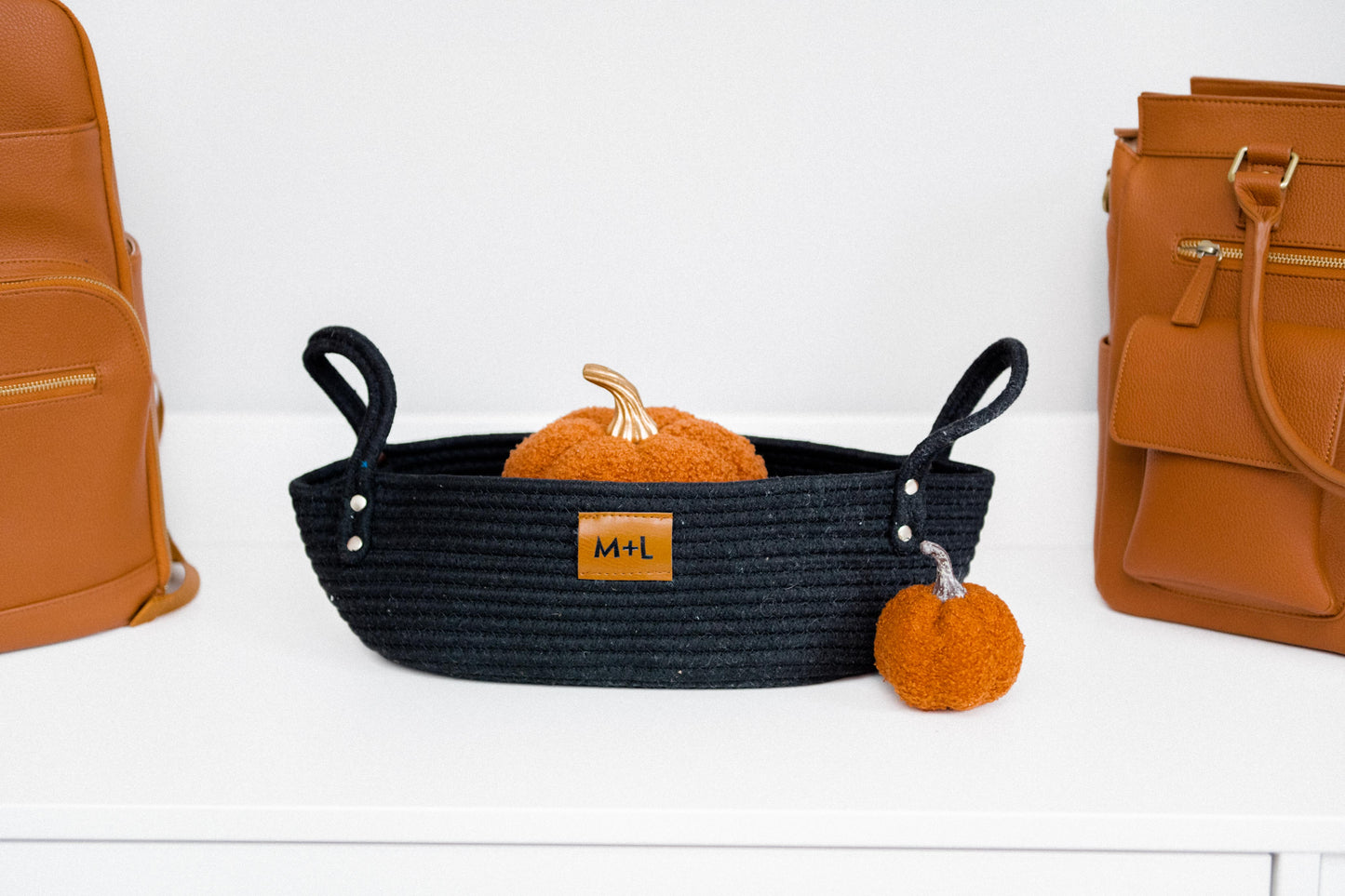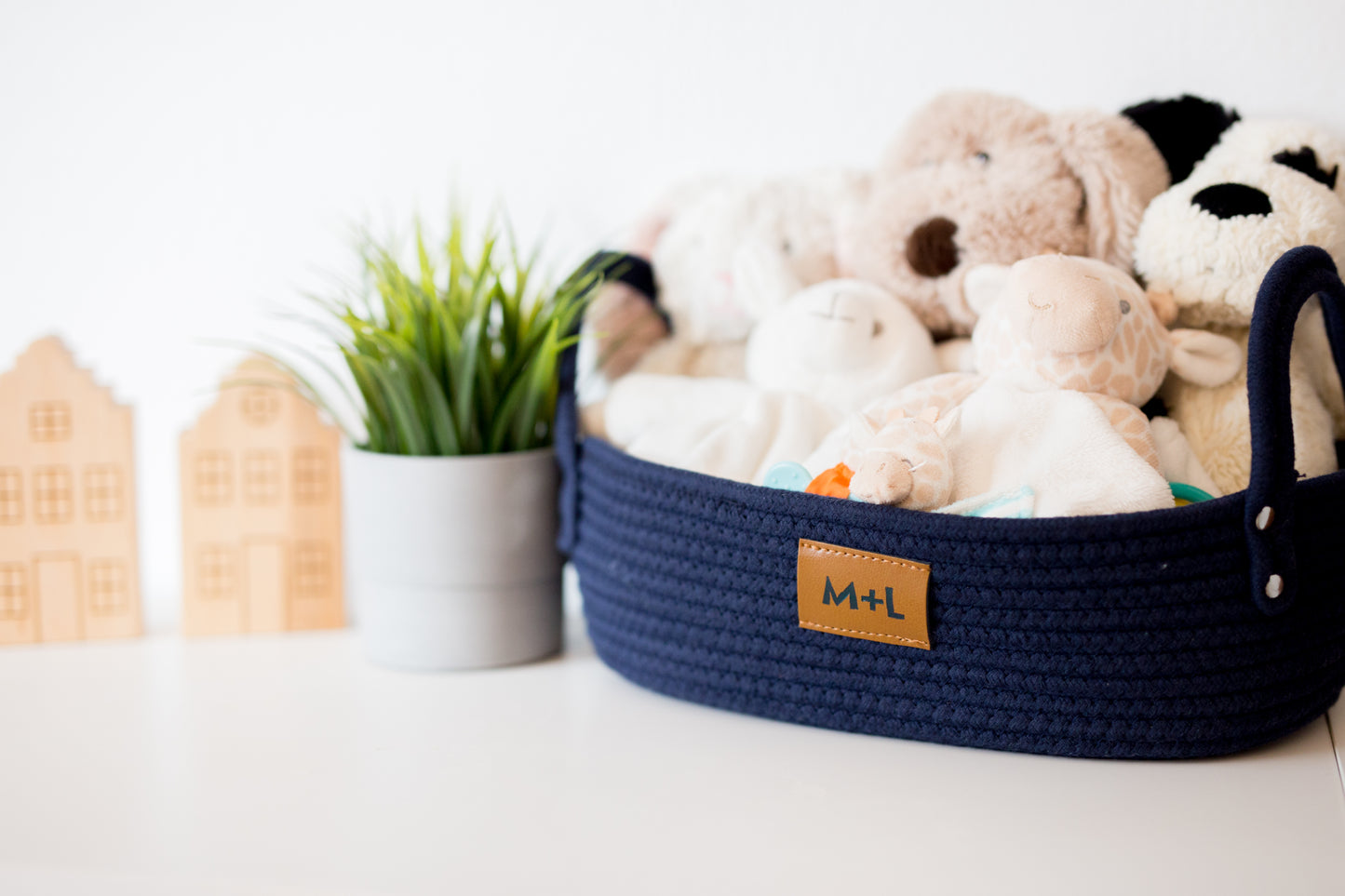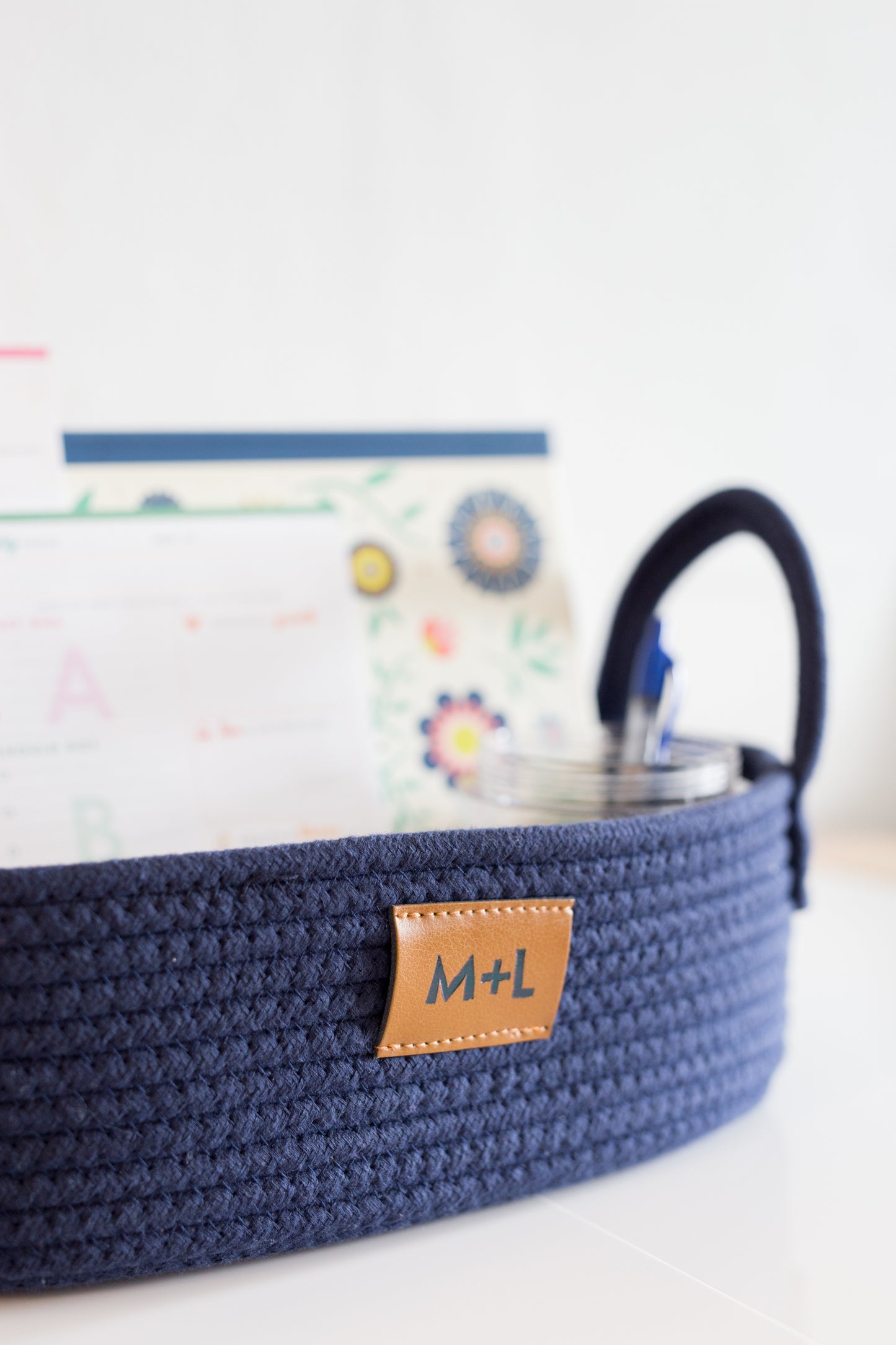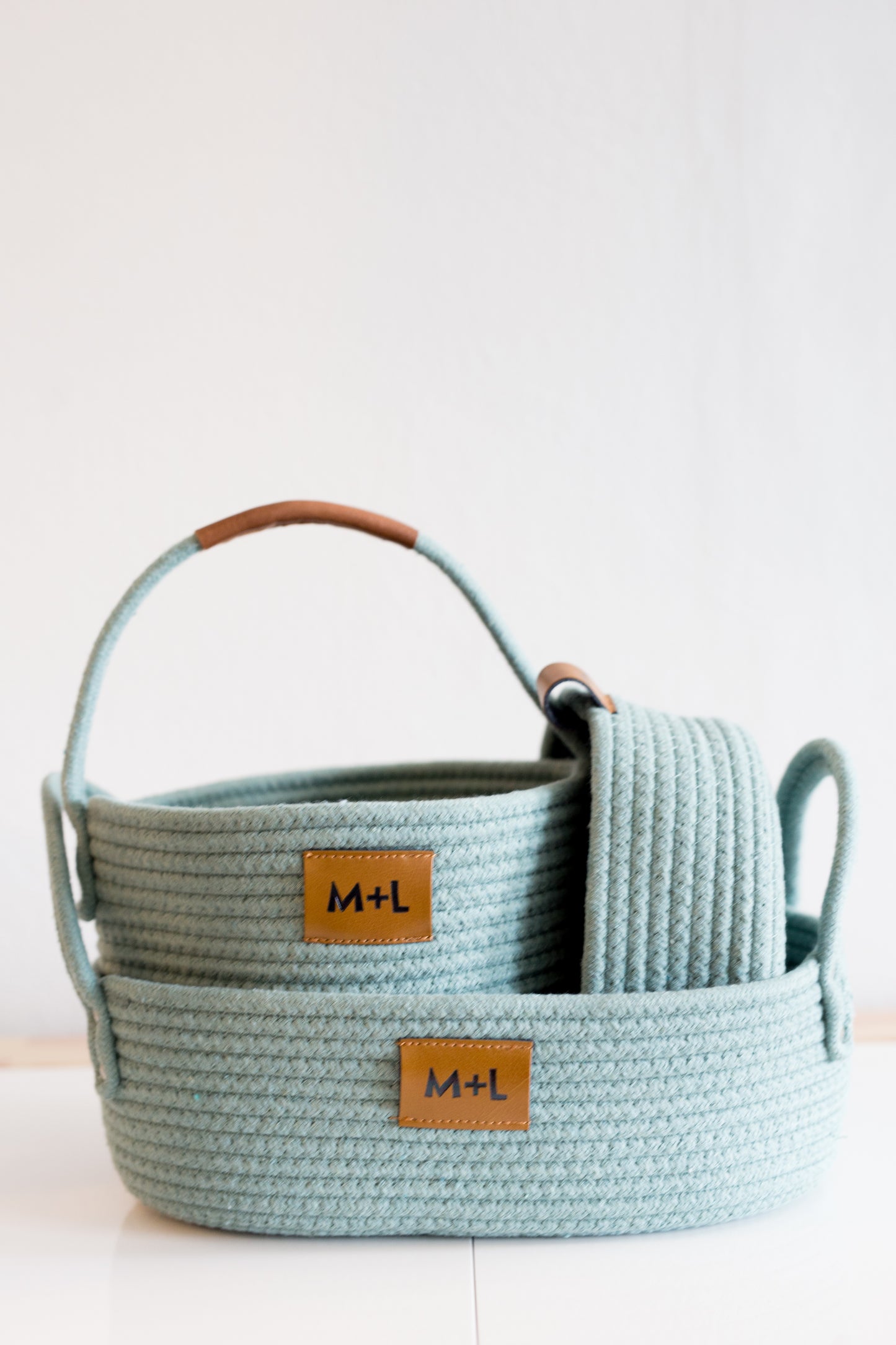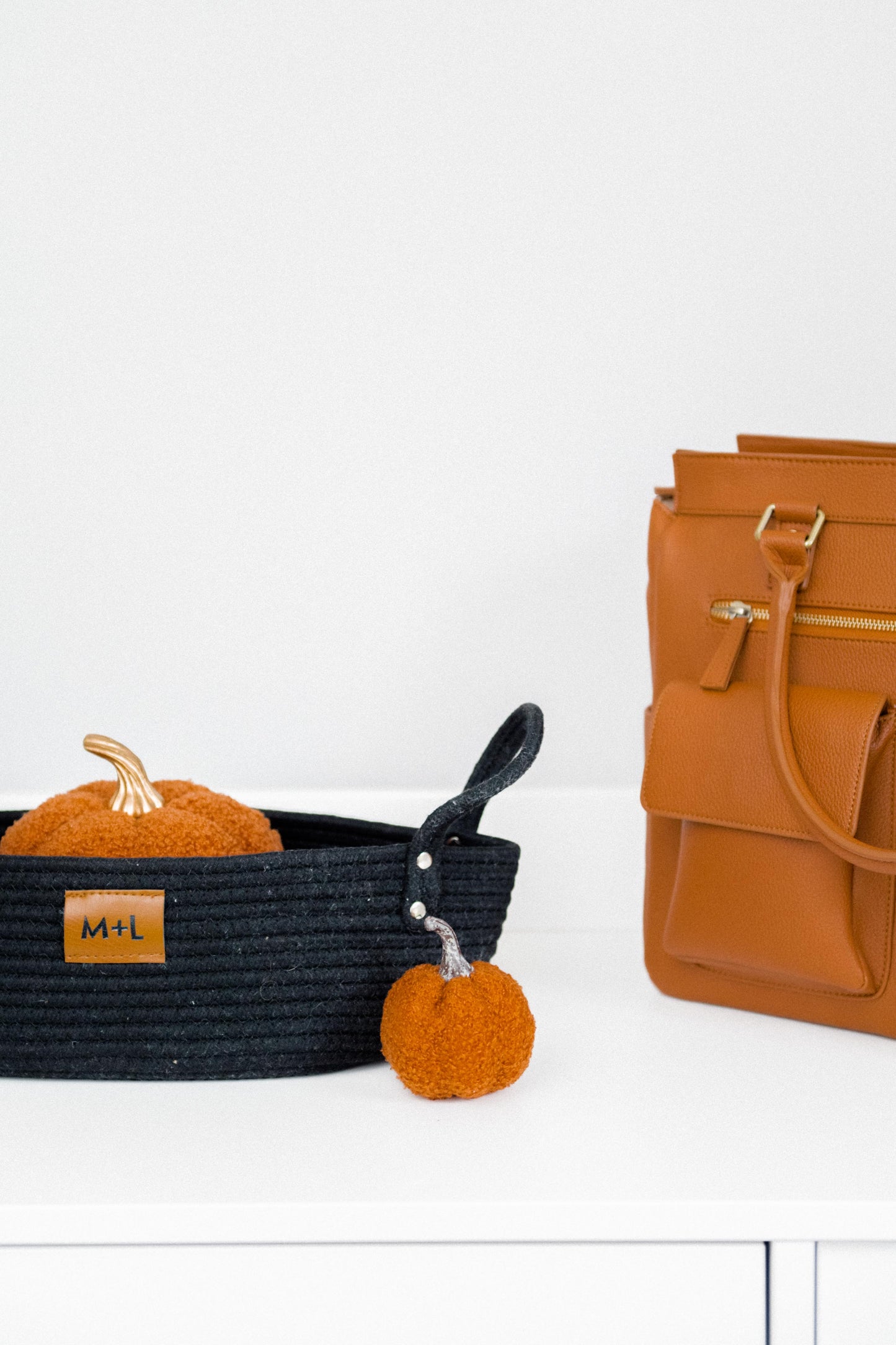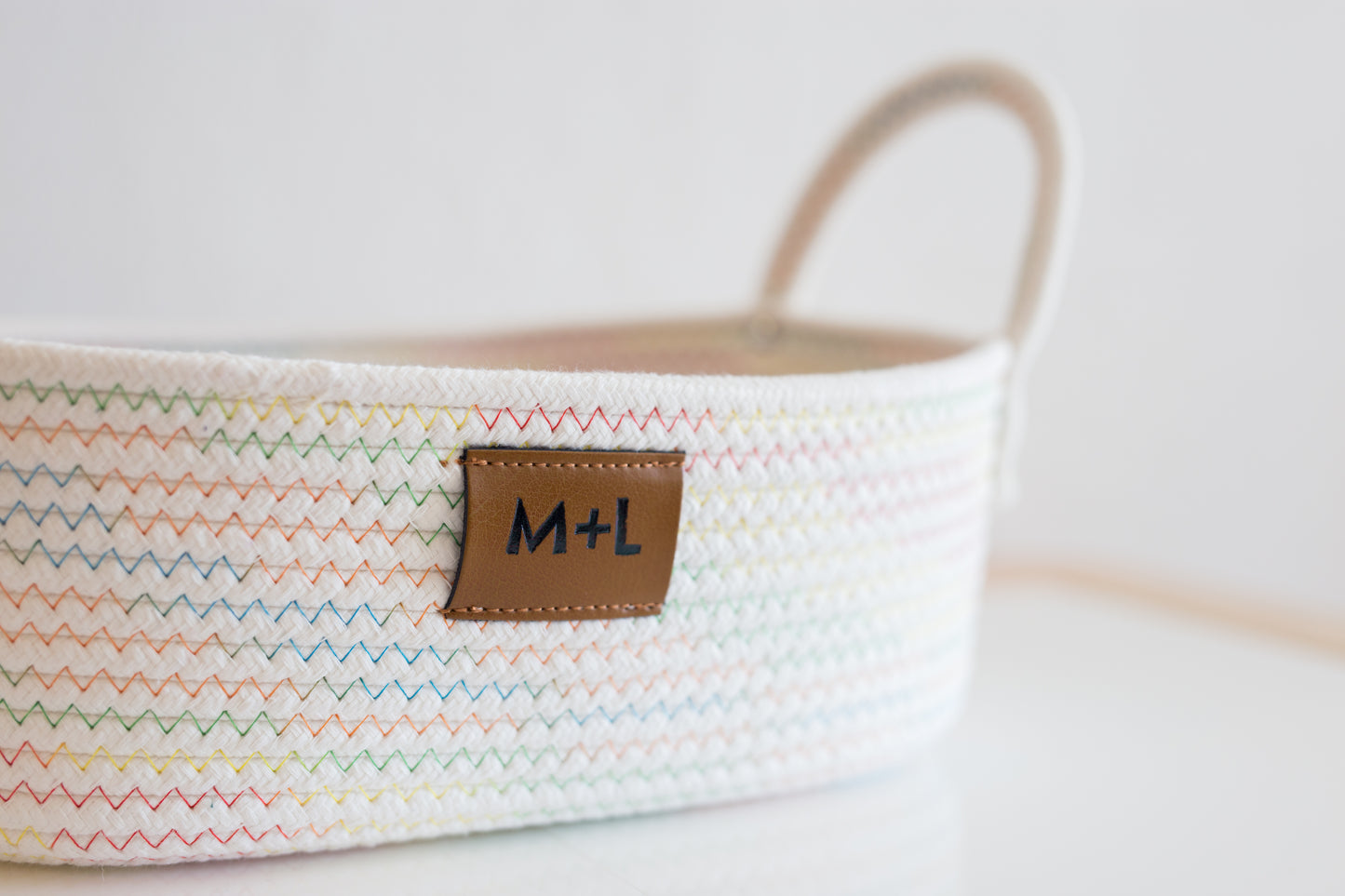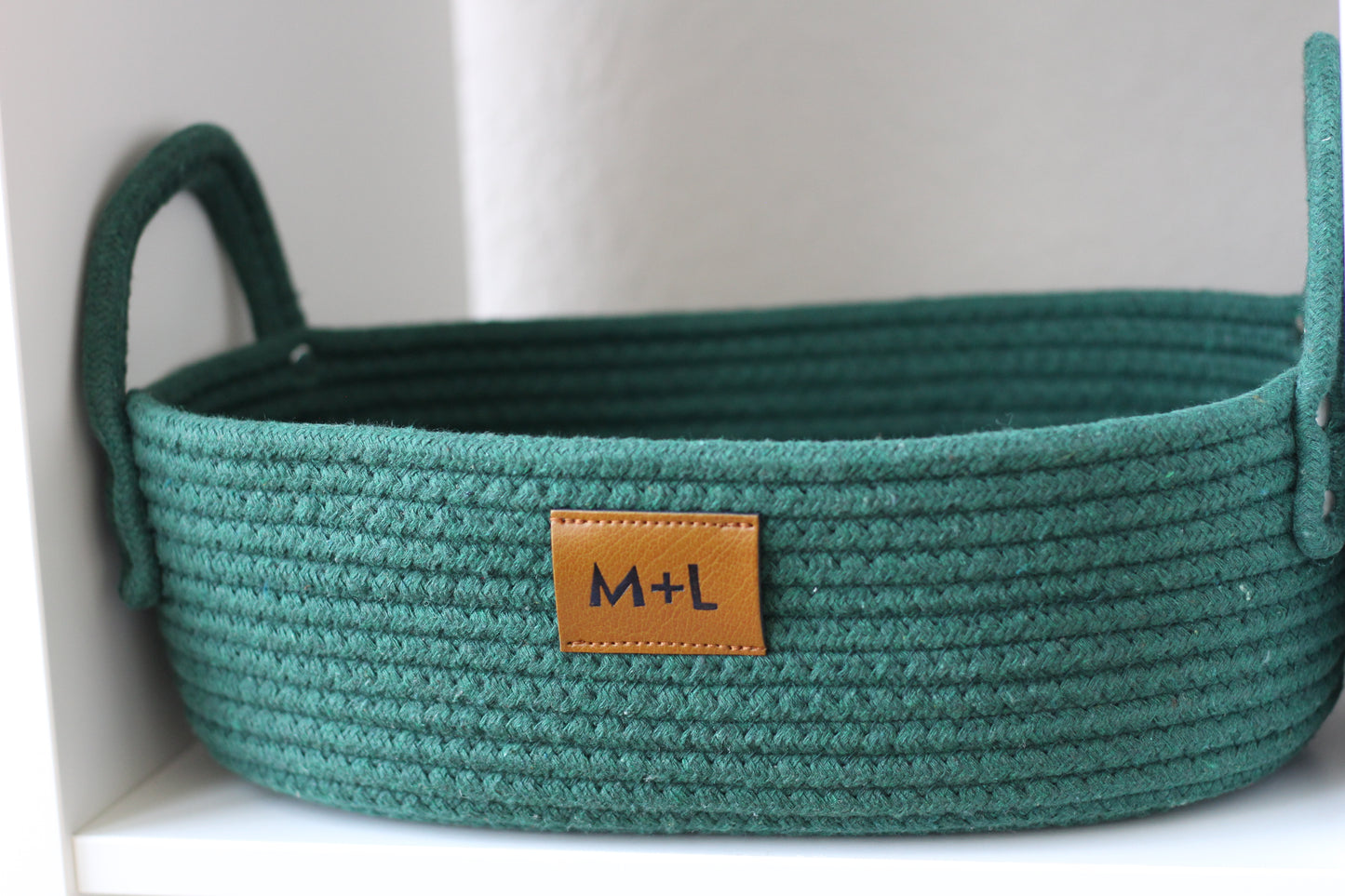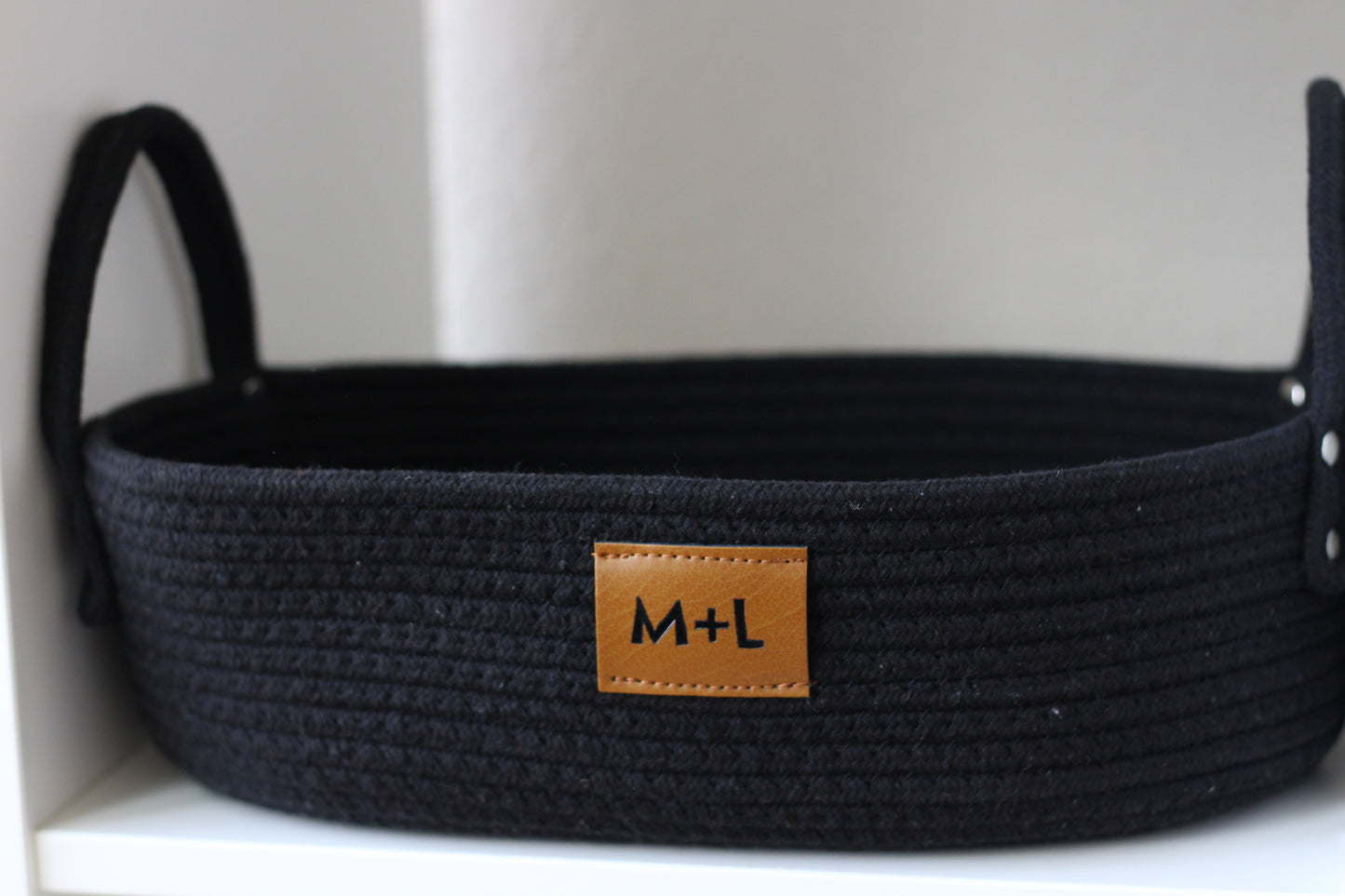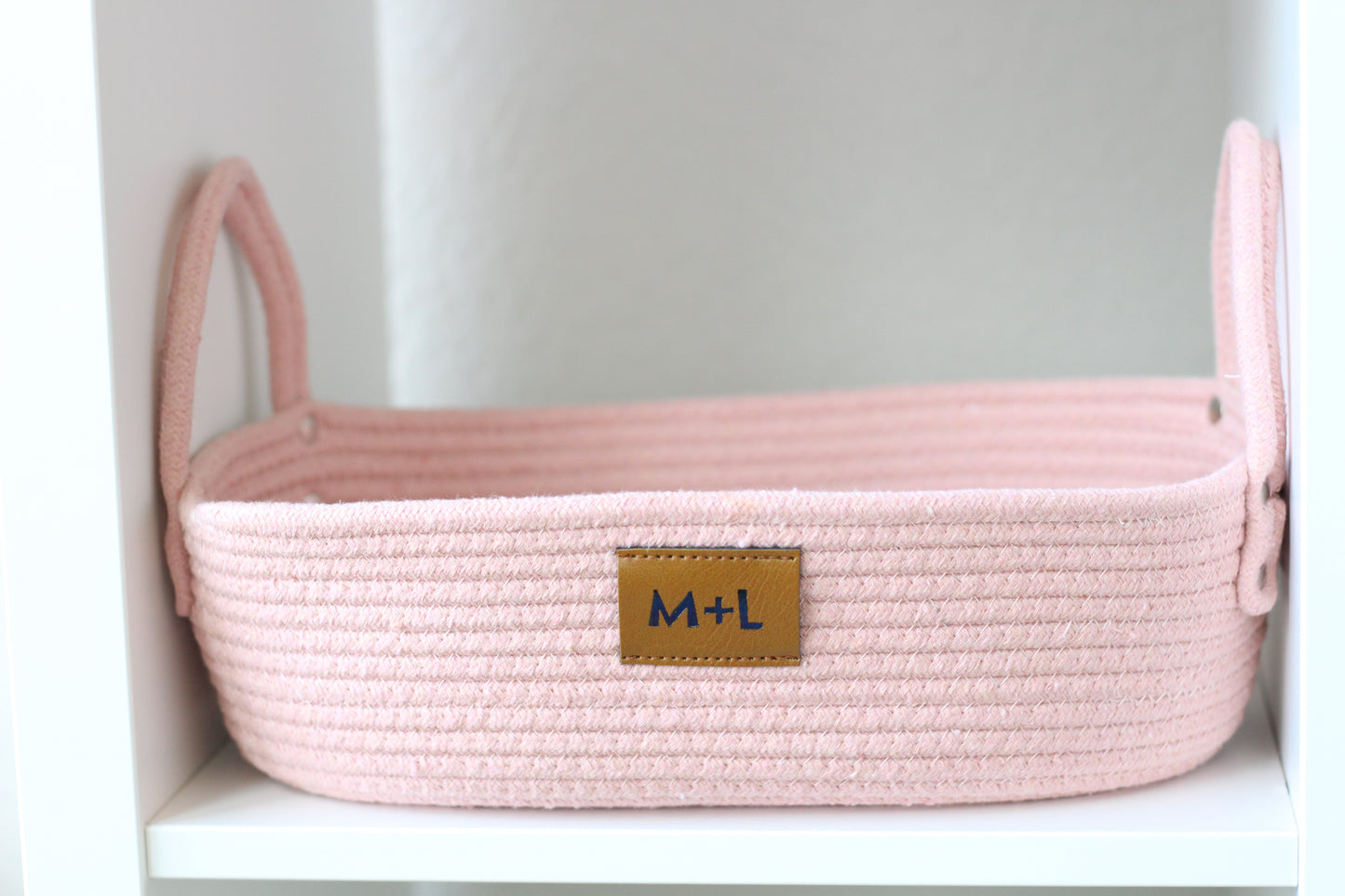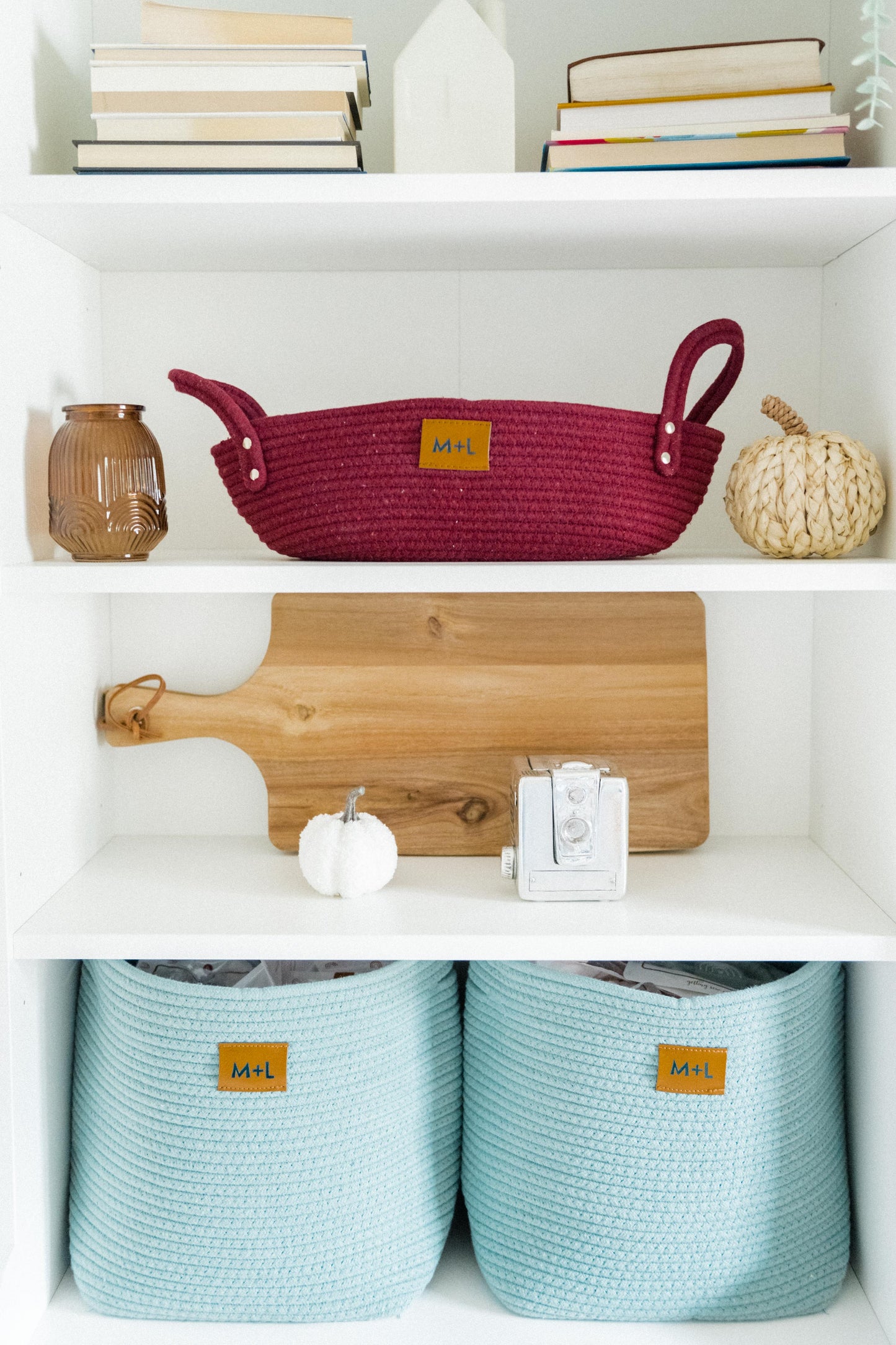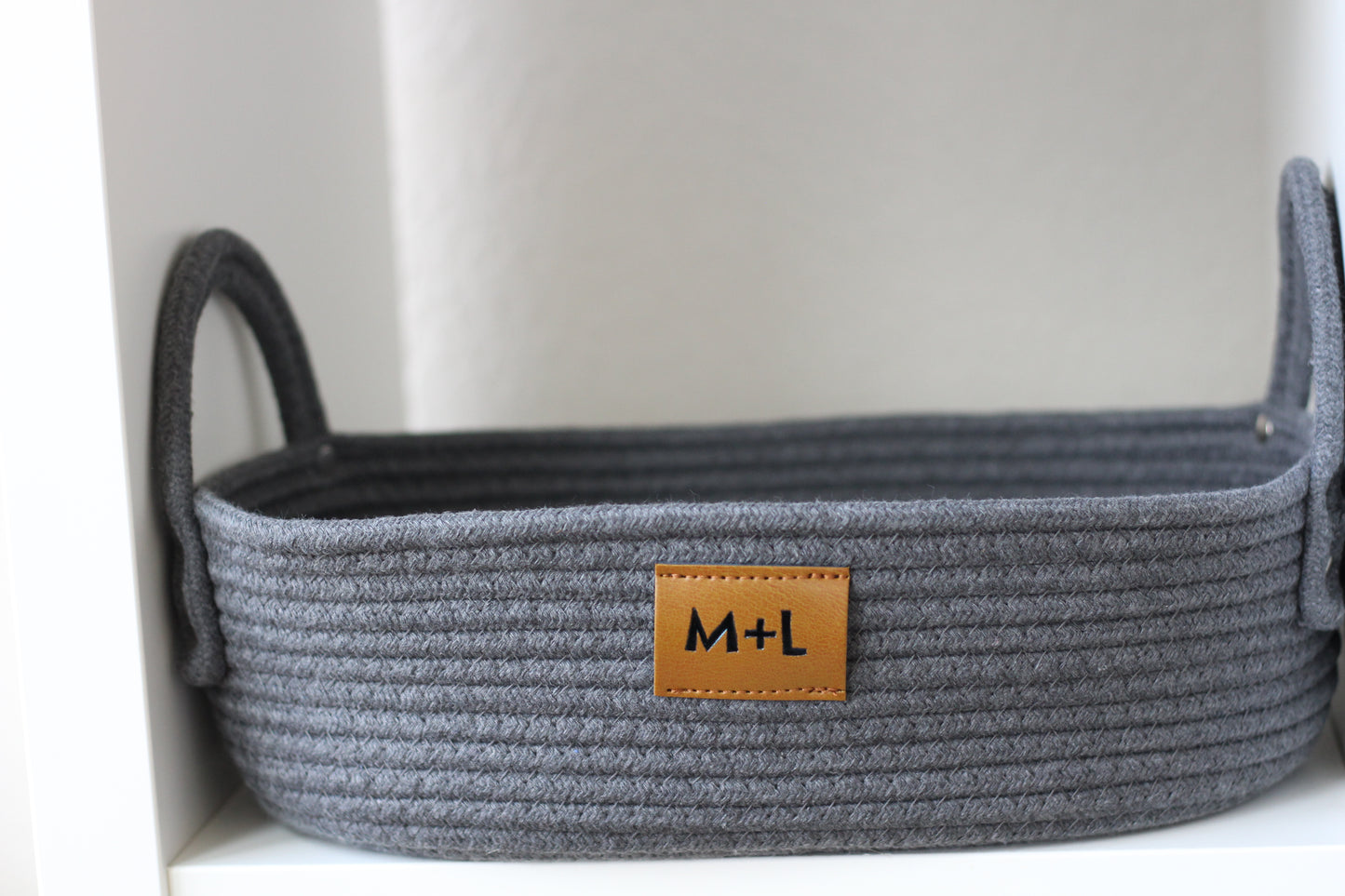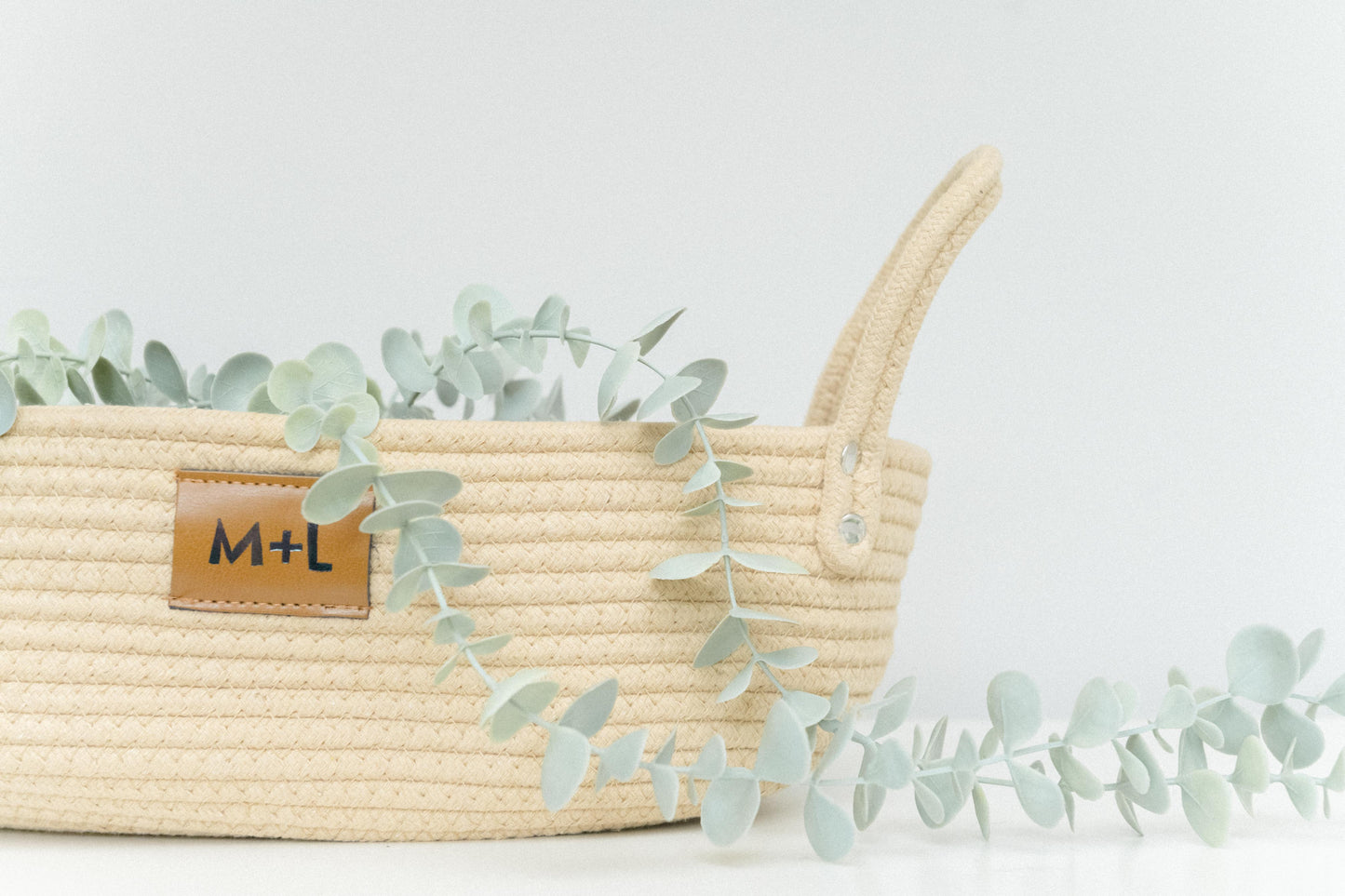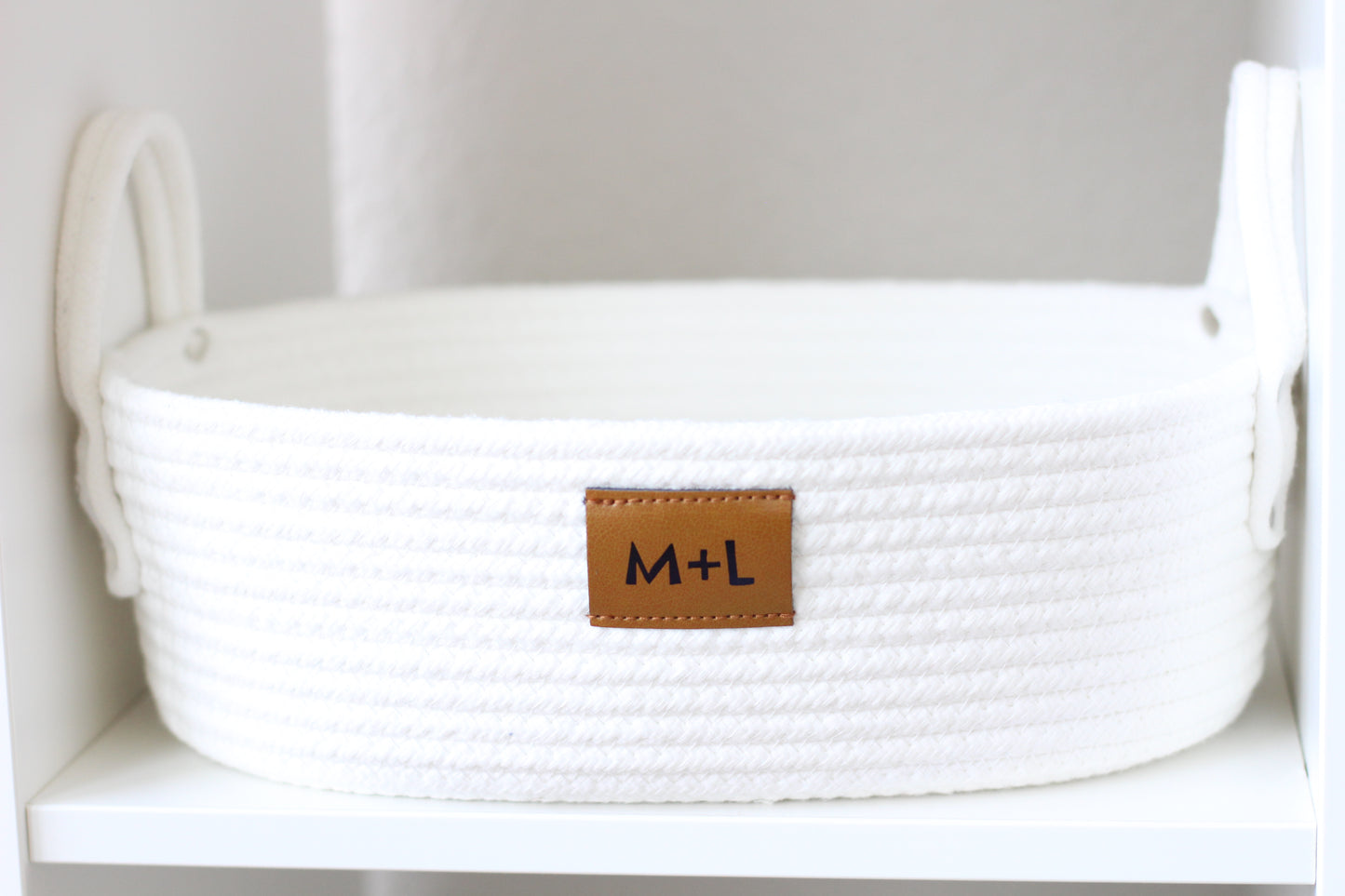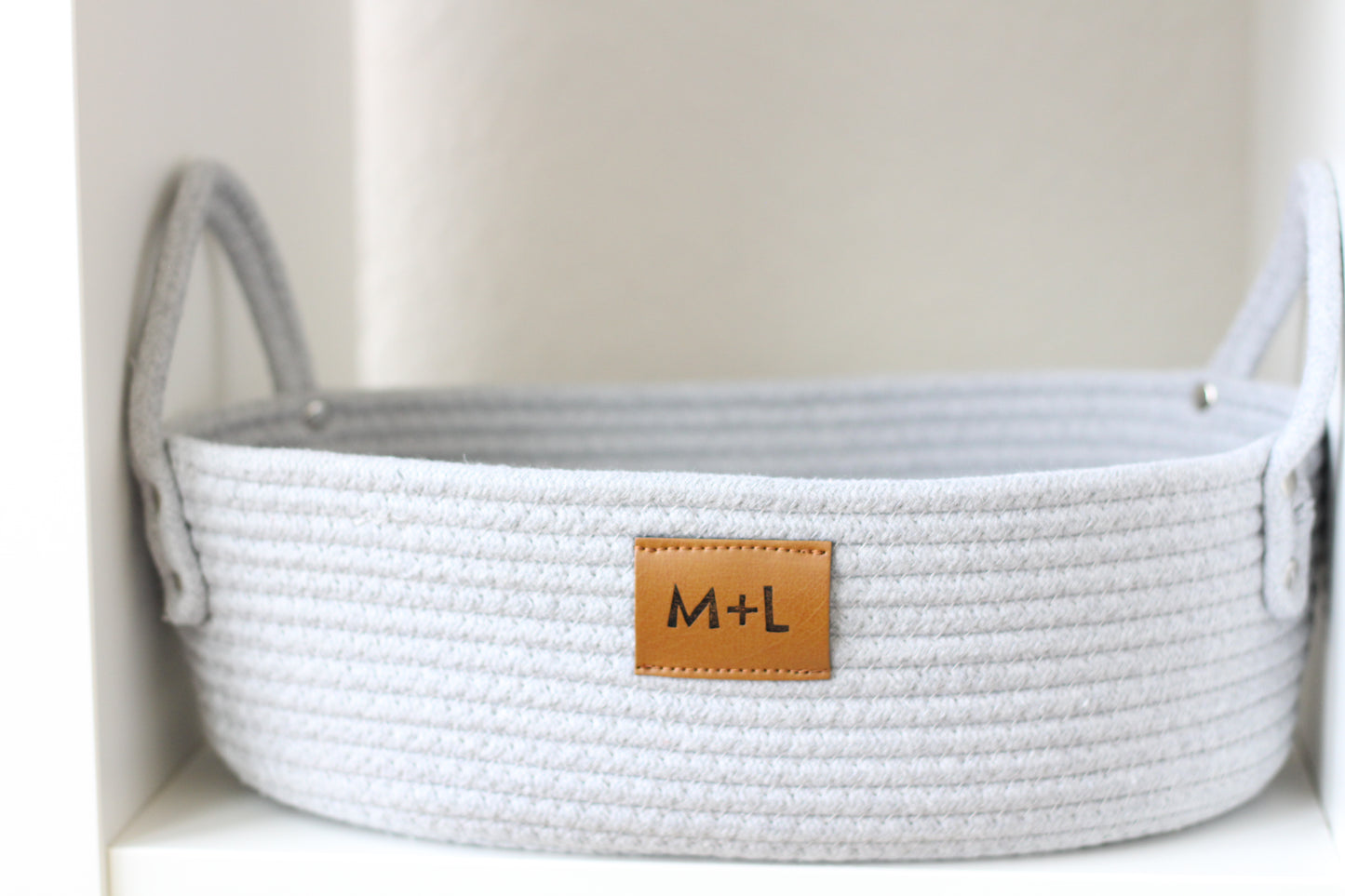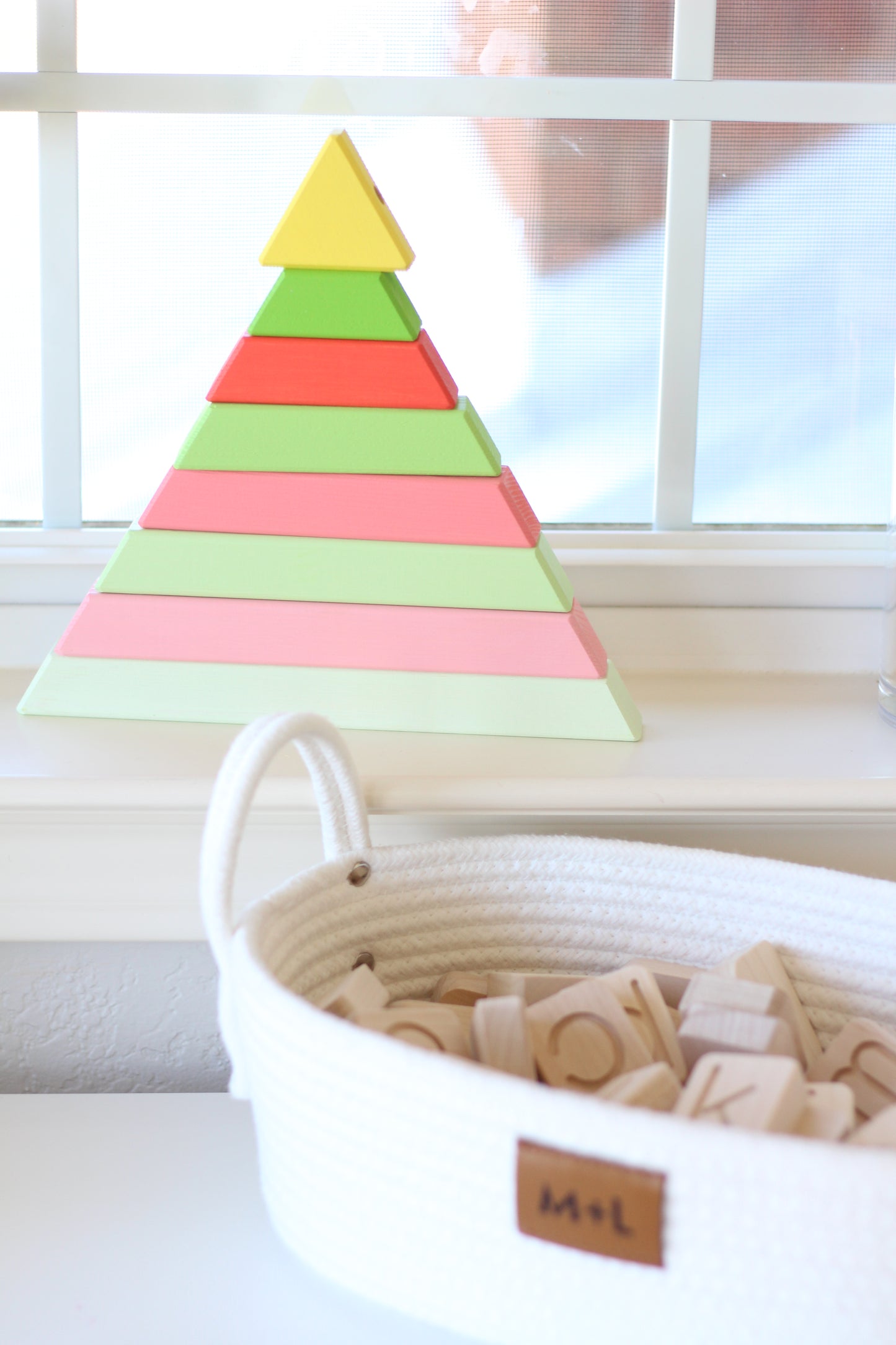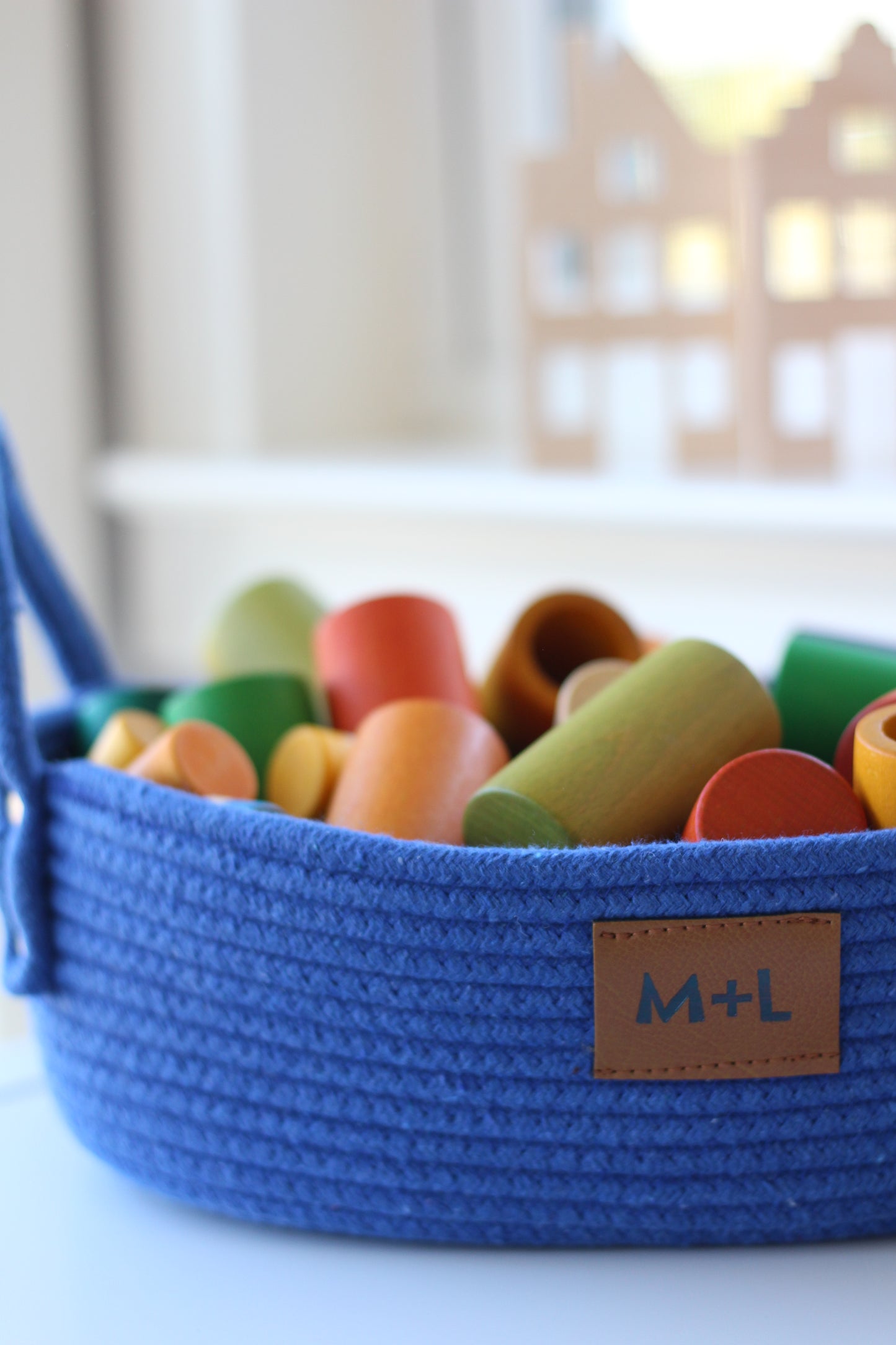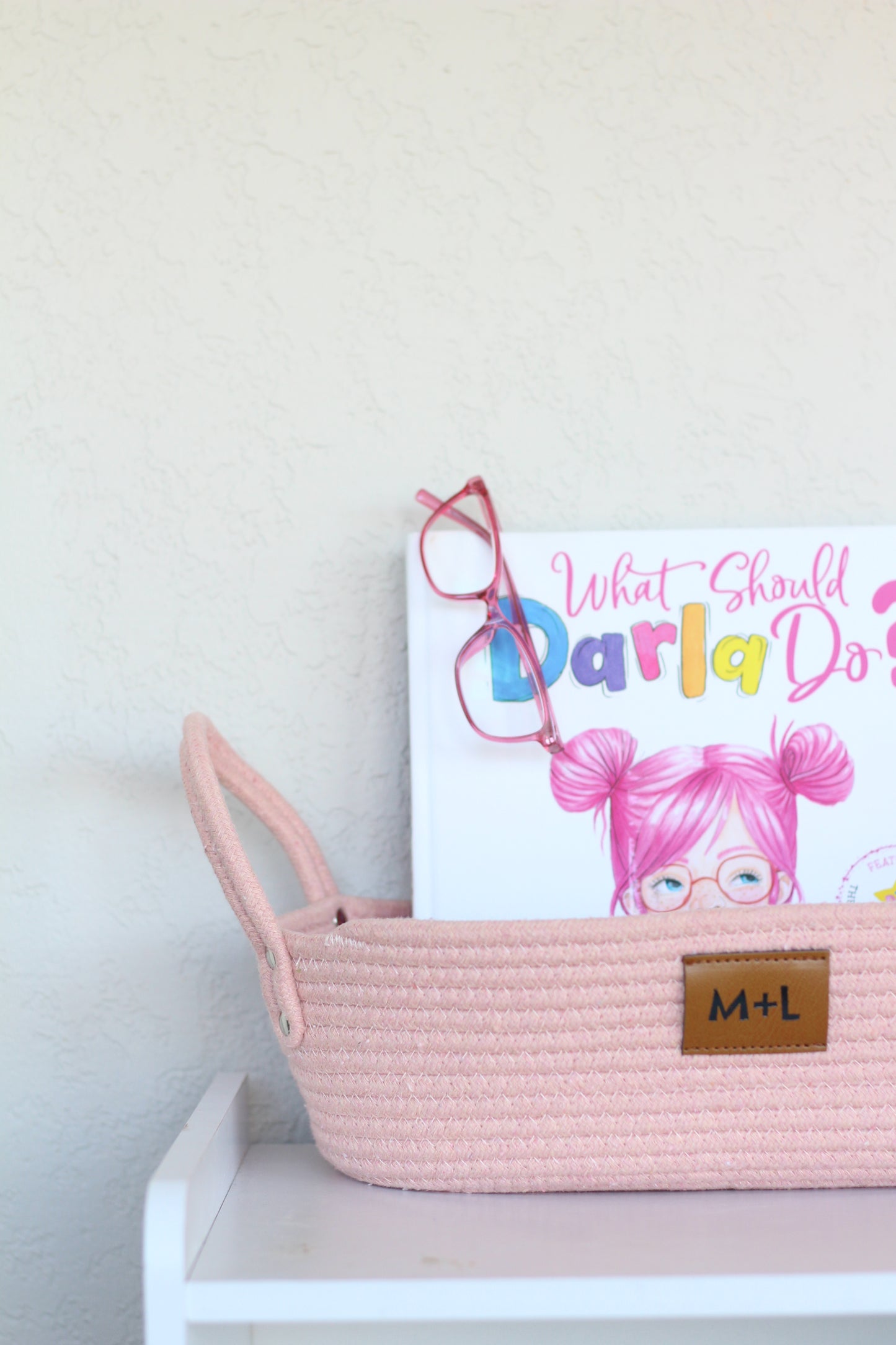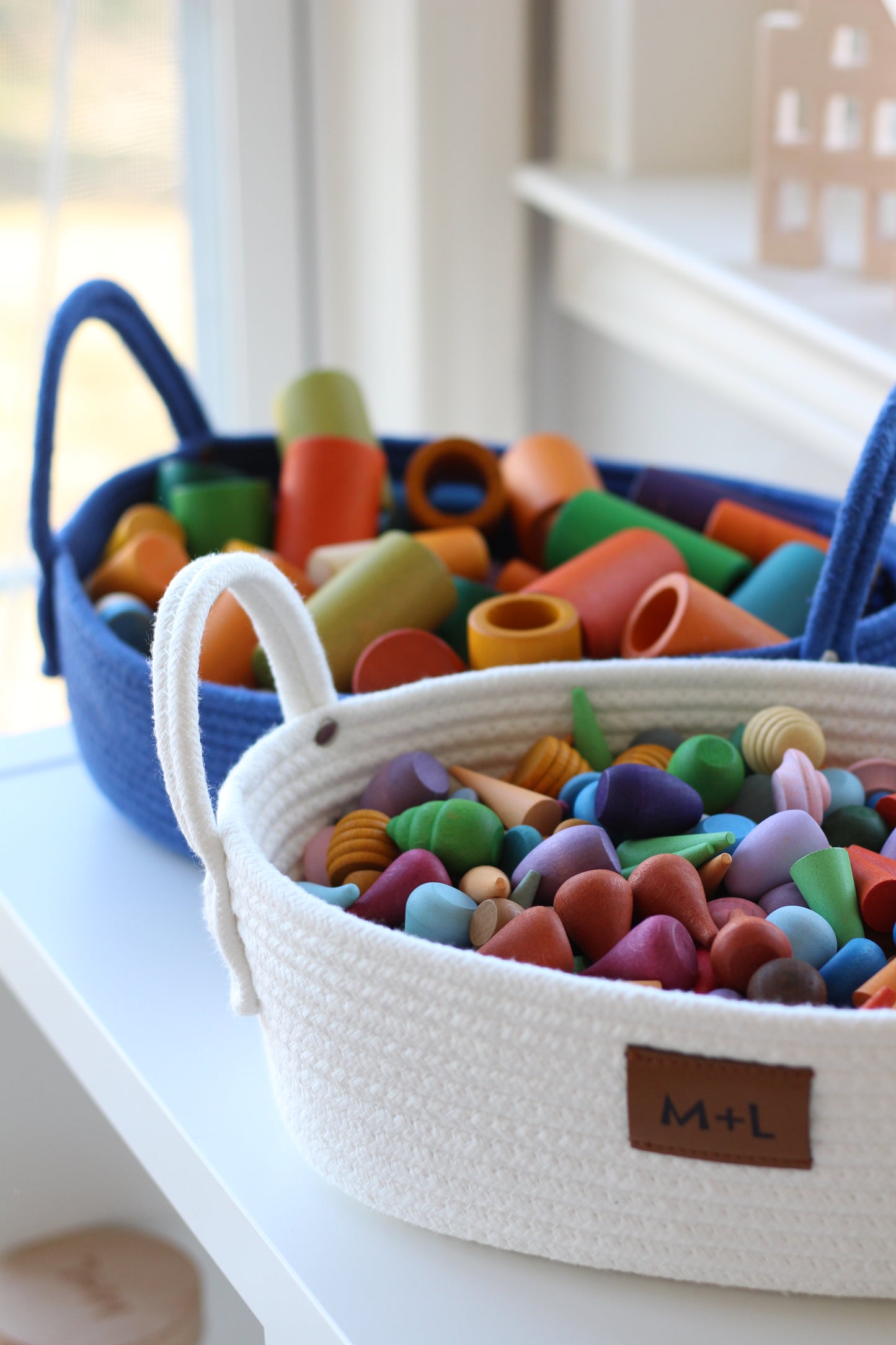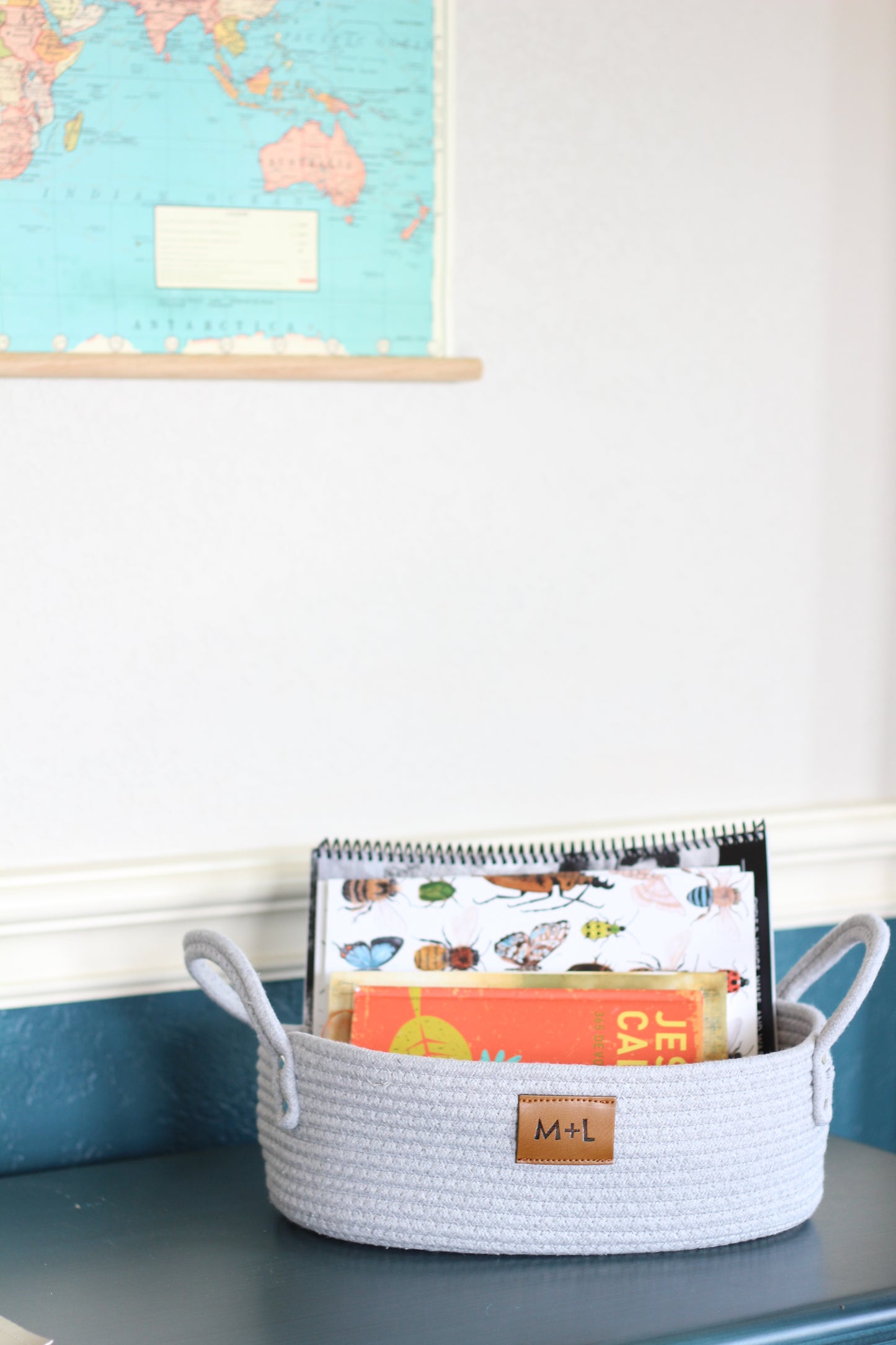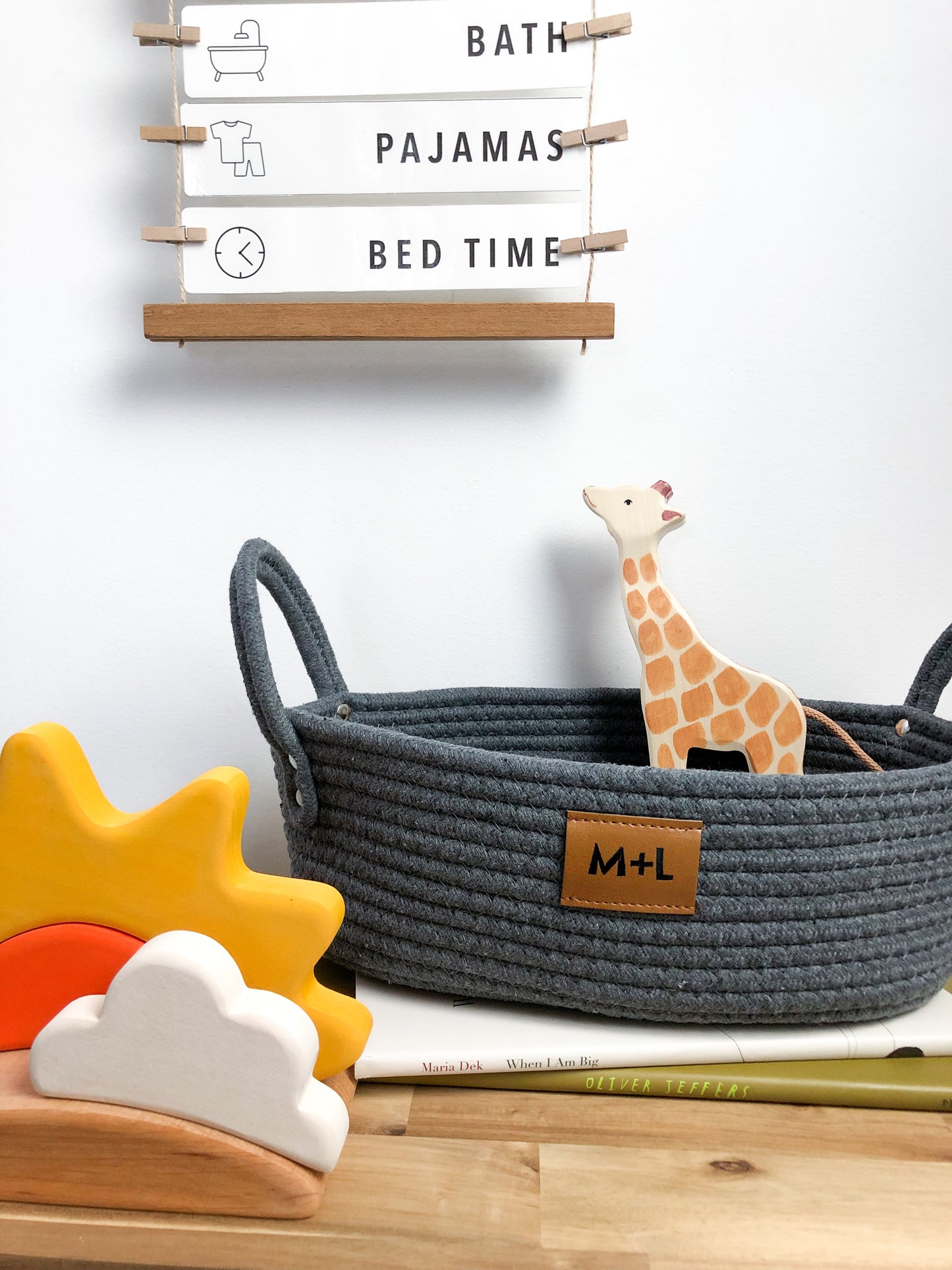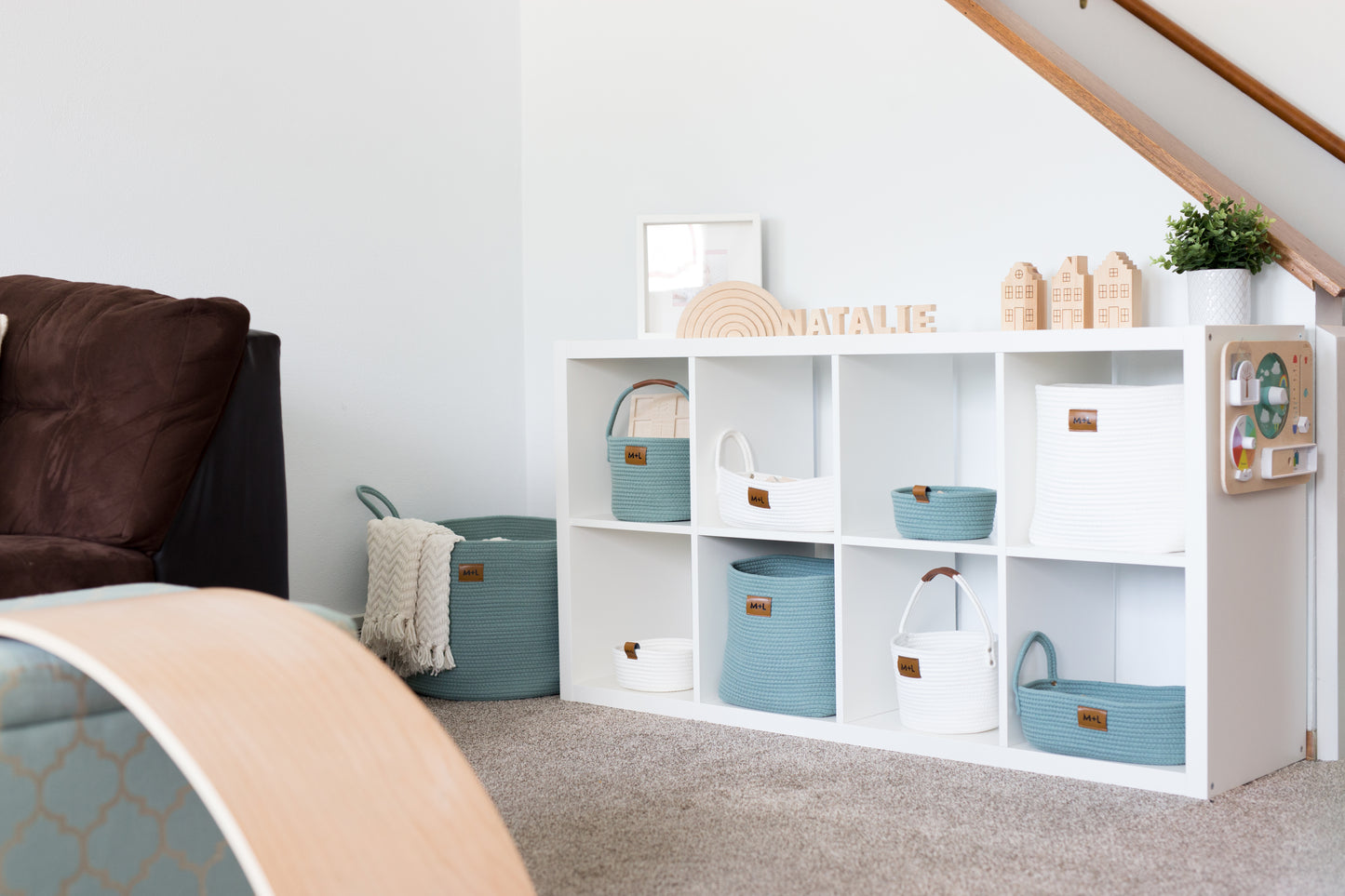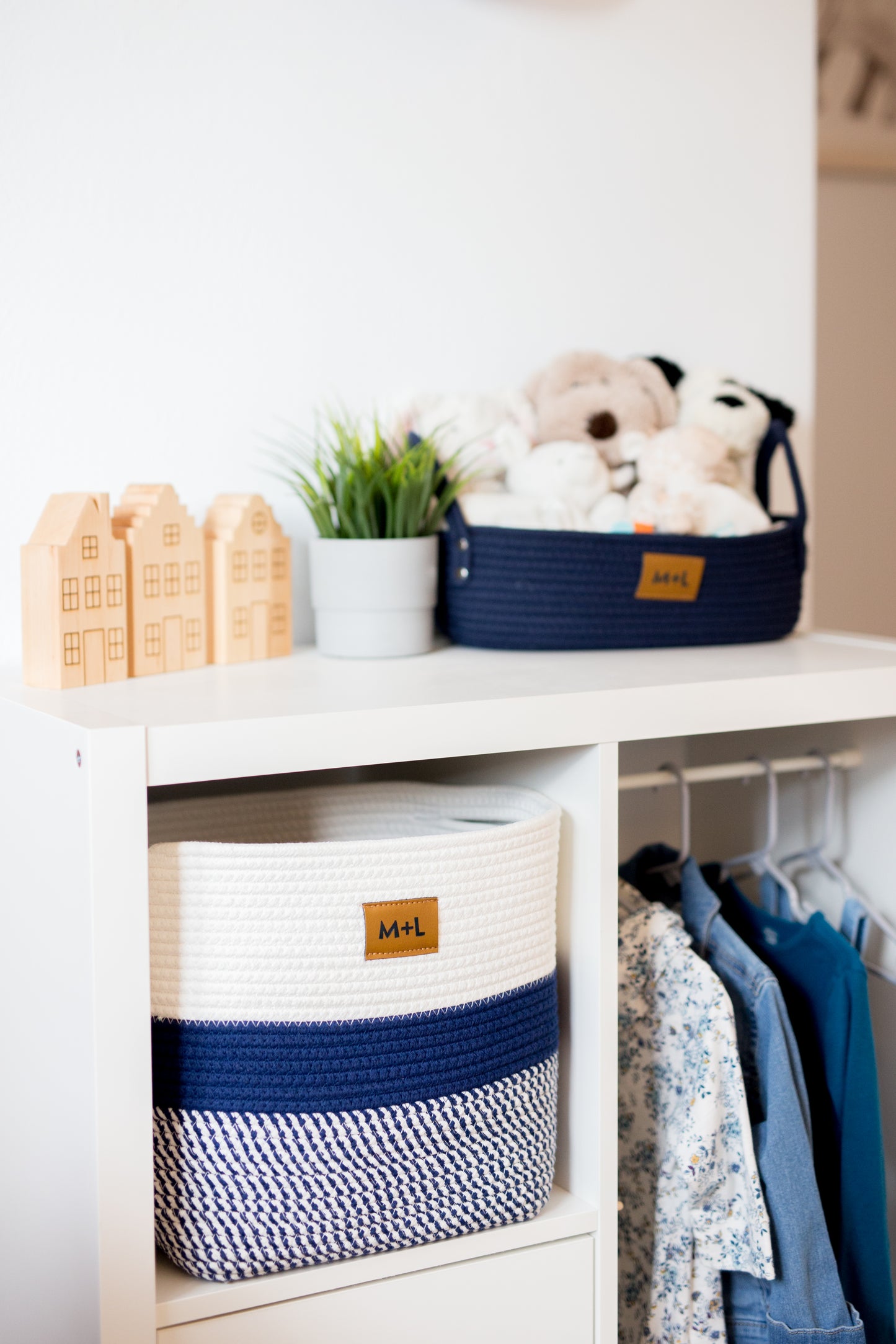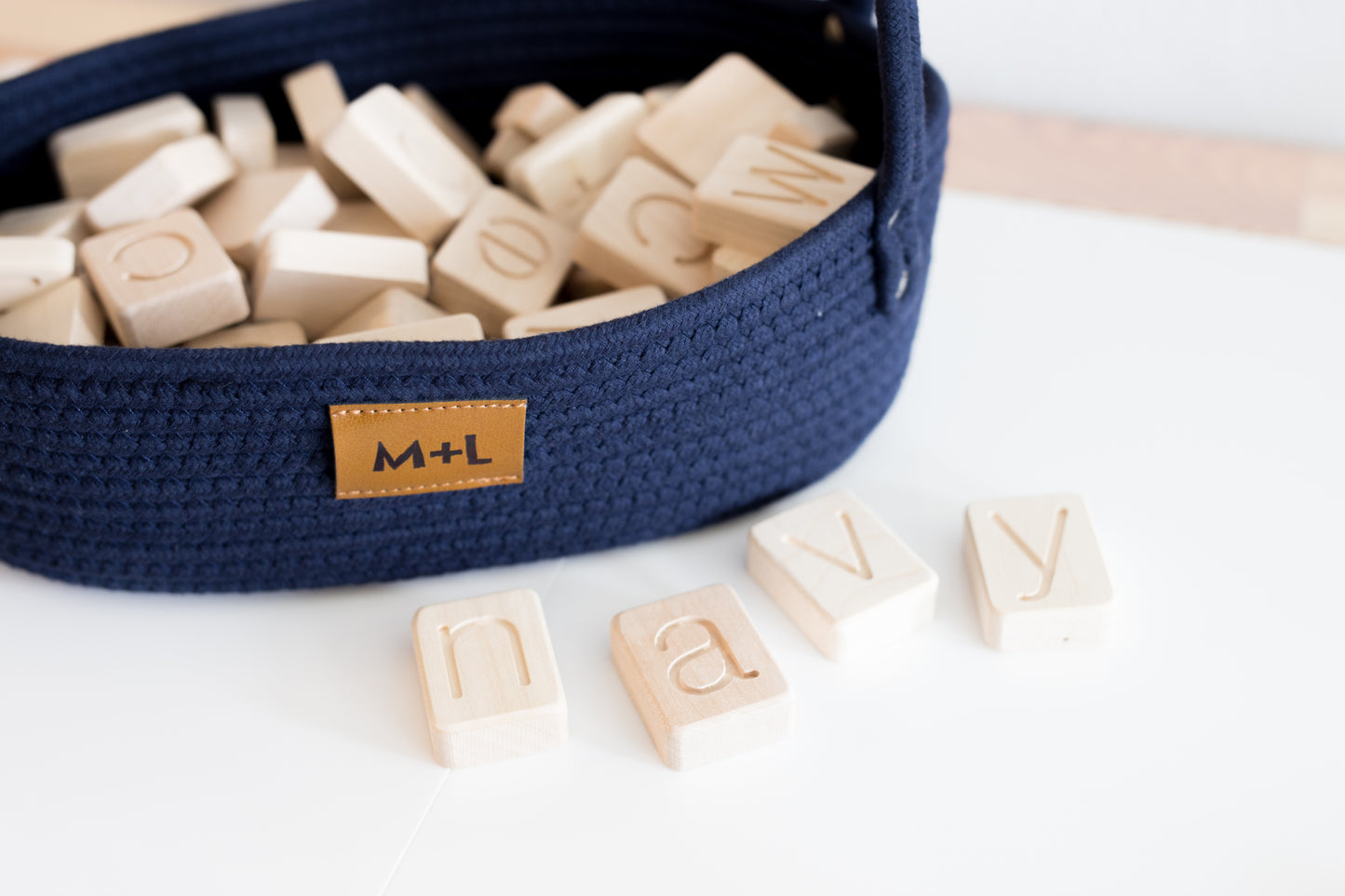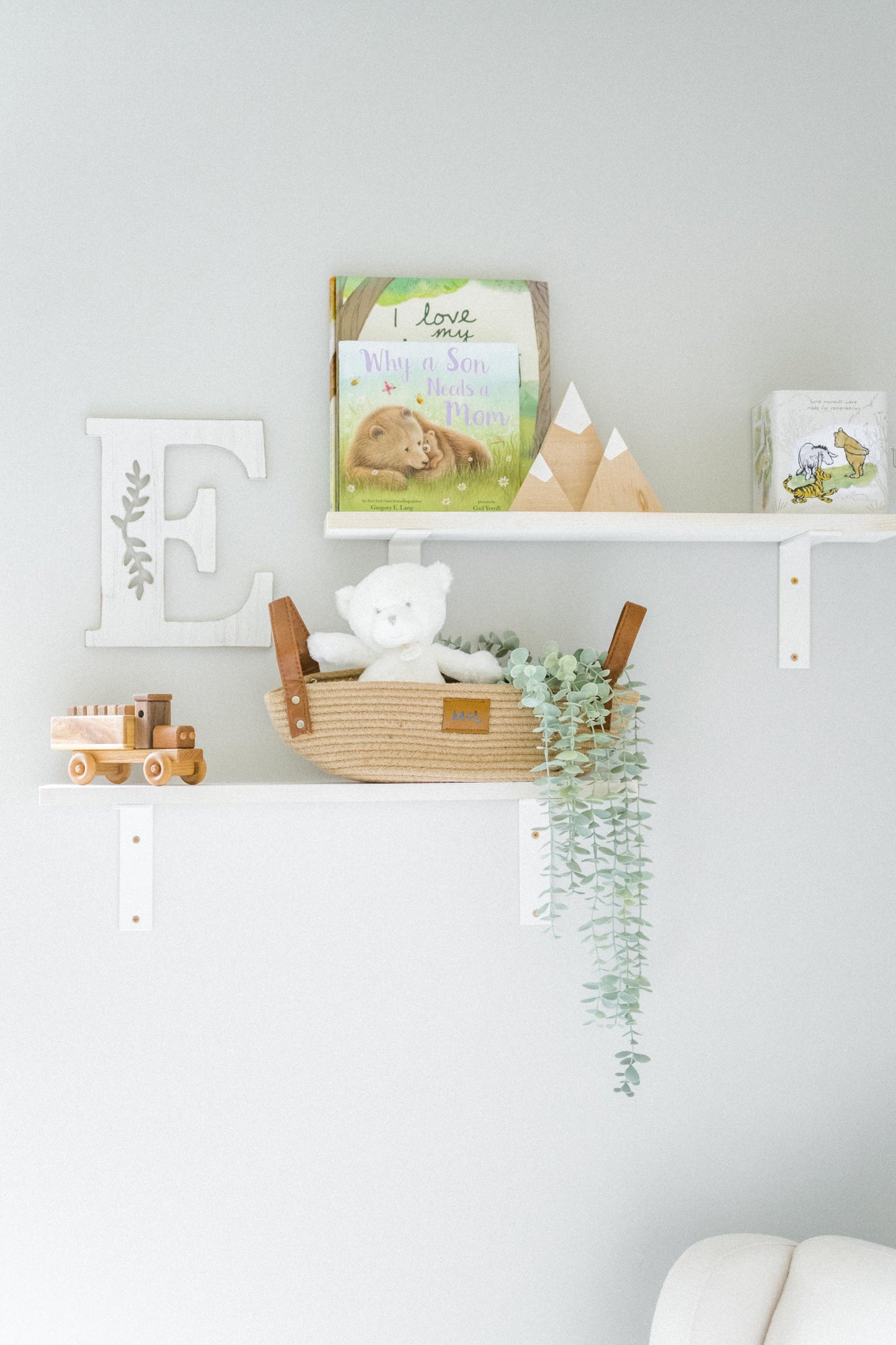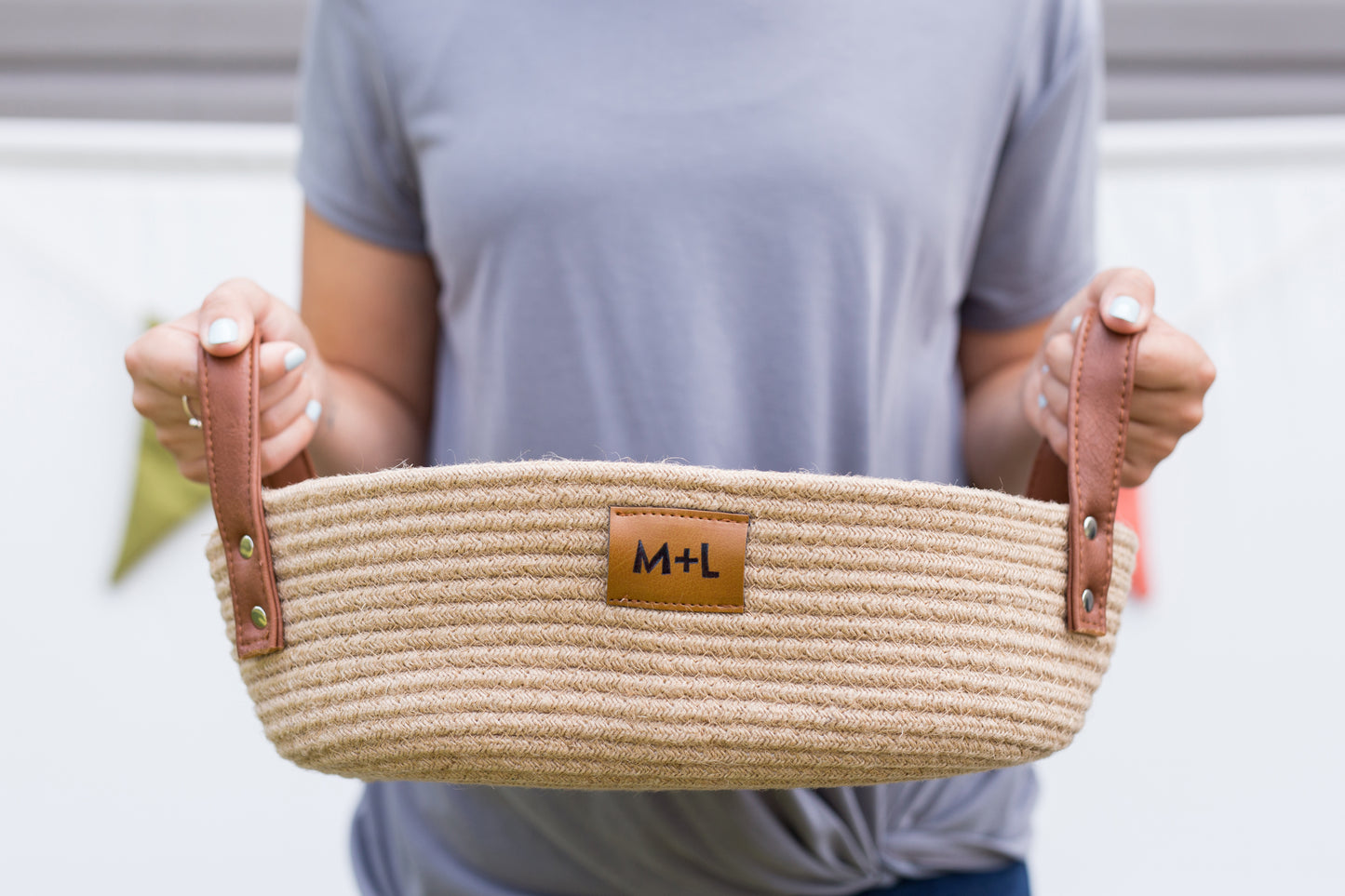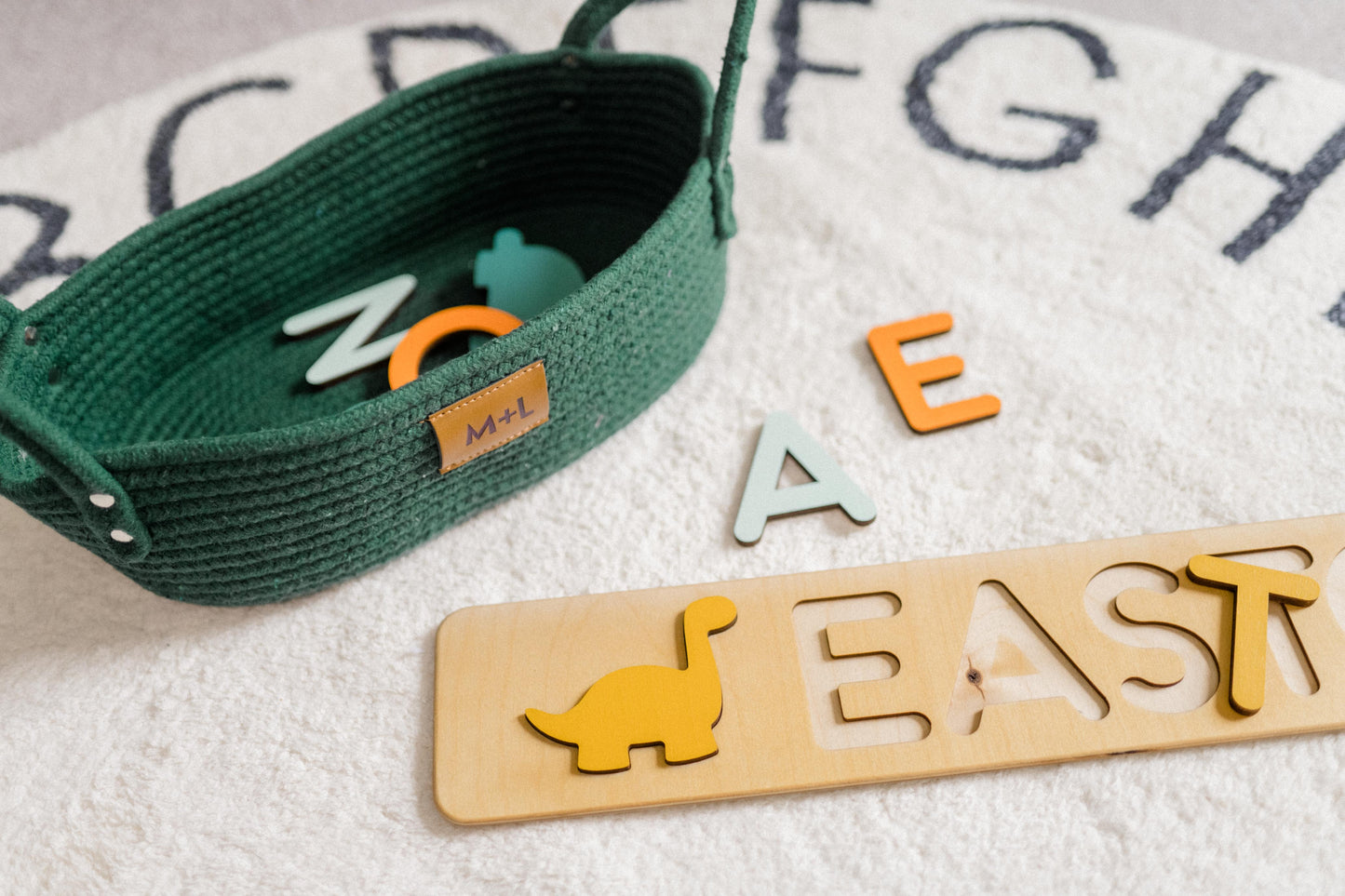 Gather meets castle blocks
We are in love with our Gather baskets keeping our castle blocks together. Easy to carry for my 3yr old, displays beautifully on the toy shelf and sturdy.
Perfect mail and key basket
We use this where we end up throwing stuff like wallet, keys and mail when we walk in the door. Helps keep the clutter in check!
Tinsel were perfect for Christmas
I LOVE the limited edition tinsel colors, they're perfectly festive for Christmas. I used it to keep our Christmas books and toys organized near the tree. I only regret not getting white & gold tinsel when I could! The gold is so shiny & pretty!!!
Love this basket
Love the basket style! They are wonderful quality I've ordered in it in multiple colors!
Such a useful basket!
I think the gather is my favorite! I have one with journal and journaling supplies, another on my bedside table to organize lip balm lotion, blue light glasses. I need one for my remotes to put by the sofa. Can't wait to see what other colors will be available in the future.